Screening for Lutah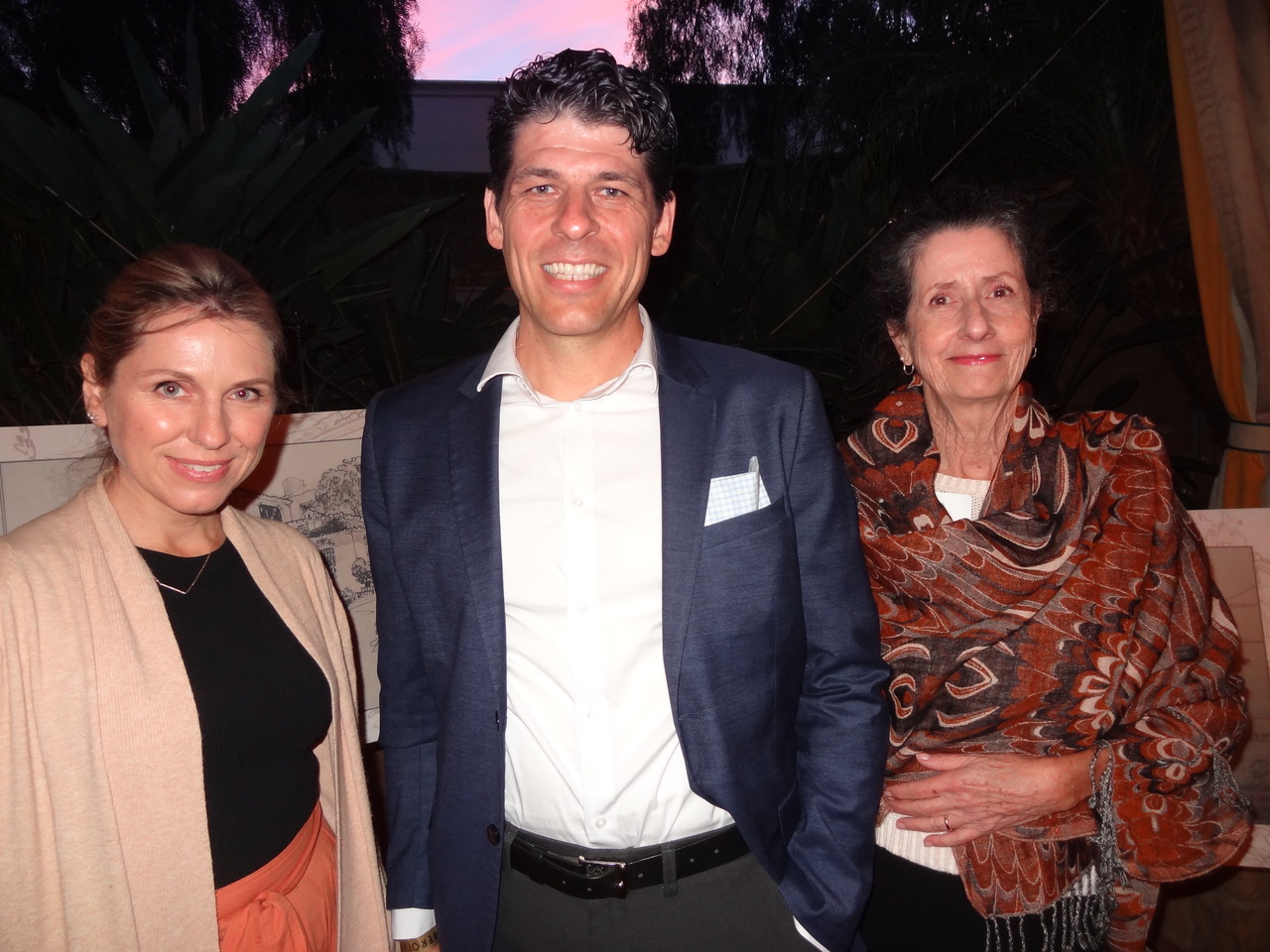 Ganna Walska Lotusland recently collaborated with the Lutah Maria Riggs Society for a screening at the Lobero of the award-winning documentary film, Lutah—A Passion for Architecture: A Life in Design. There was a patrons' reception in the tent prior to the filming.
As Lotusland executive director Rebecca Anderson said, "When we dig into the Lotusland archives, there are never before seen drawings by Lutah executed with an exceptional dedication and attention to detail. The special screening and panel discussion will reveal some of the unique characteristics of Lutah's hand at Lotusland and the legacy of her work in Santa Barbara."
A portion of the proceeds benefited the Lotusland Pavilion Restoration Project, an architectural gem billet by George Washington Smith. Following the film there was a panel discussion with notable architects Deming Isaacson, Marc Appleton, Anthony Grumbine, and Lutah Maria Riggs Society Historian Melinda Gandara and moderated by Lotusland Research Associate Rose Thomas. The consensus seemed to be that when Lutah and George Washington Smith worked together, his work was better. They are both buried by the altar in the chapel they designed for the Santa Barbara Cemetery.
It was appropriate the event was held in the Lobero Theatre since Lutah's fingerprint is revealed there. Lotusland's archives contain several drawings by Lutah for the George Washington Smith projects executed for the Gavit family in the mid 1920s. She dedicated her life to her profession and to our community.
You might also be interested in...