Foodbank Feeling Full After Empty Bowls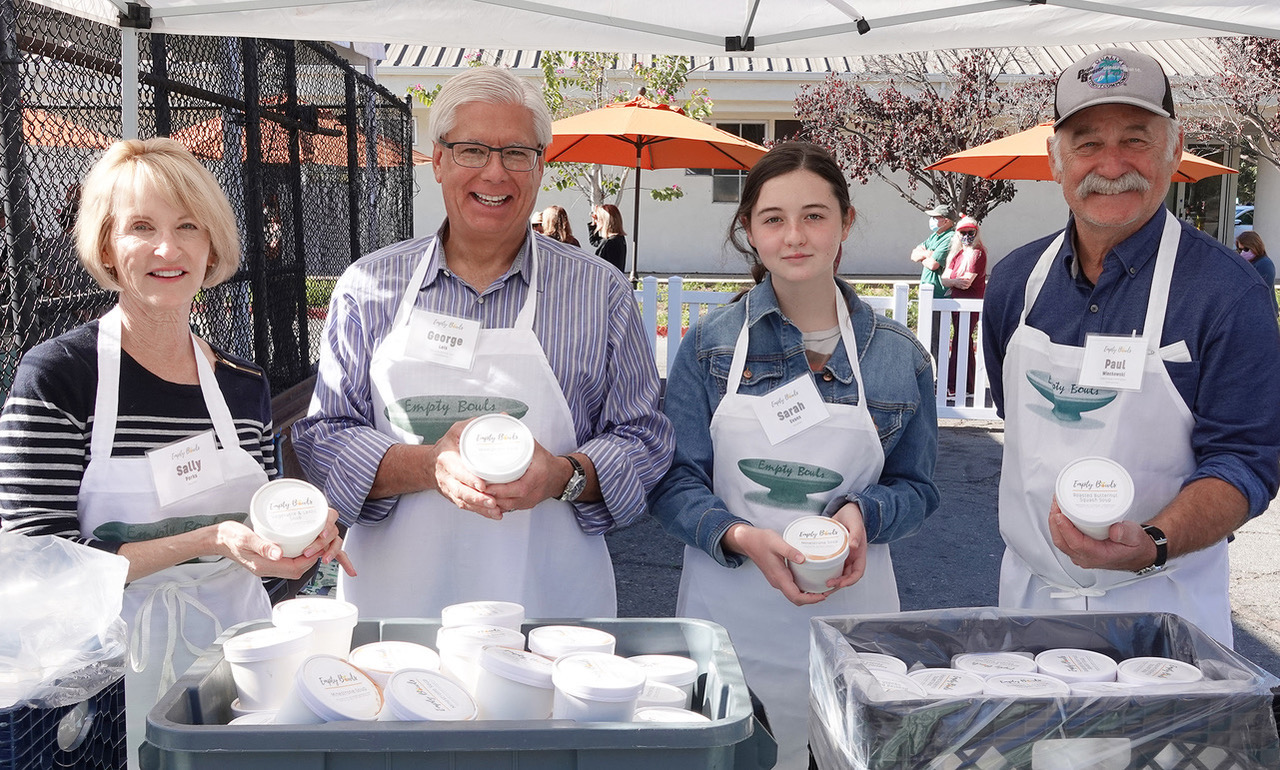 After making it an online event given the pandemic last year, the 23rd annual Empty Bowls fundraiser at the headquarters of the Foodbank of Santa Barbara County, just a tiara's toss from its normal venue at the Ben Page Youth Center, was quite the gridlocked occasion at the weekend.
The bustling event, founded by bubbly Danyel Dean, who has been on the committee for more than two decades, is now one of the most popular bowls events in the U.S., not to mention France, Argentina, Hong Kong, and New Zealand.
The event, which has raised more than $2 million over the last two decades, providing nearly 16 million meals for needy residents, was expected to net more than $100,000 for the Foodbank, which runs 300 programs annually.
Fourth- and sixth-grade students from Crane Country Day School showed their artistic talents decorating the bowls, which participants are allowed to take home as part of the $30 ticket price for a hearty meal of nourishing soup and crusty stone-ground granular bread.
"We're delighted to share this wonderful experience once again," says Danyel. "It is nice to come together to alleviate hunger in the community."
Food for thought!
You might also be interested in...