Feeling Festive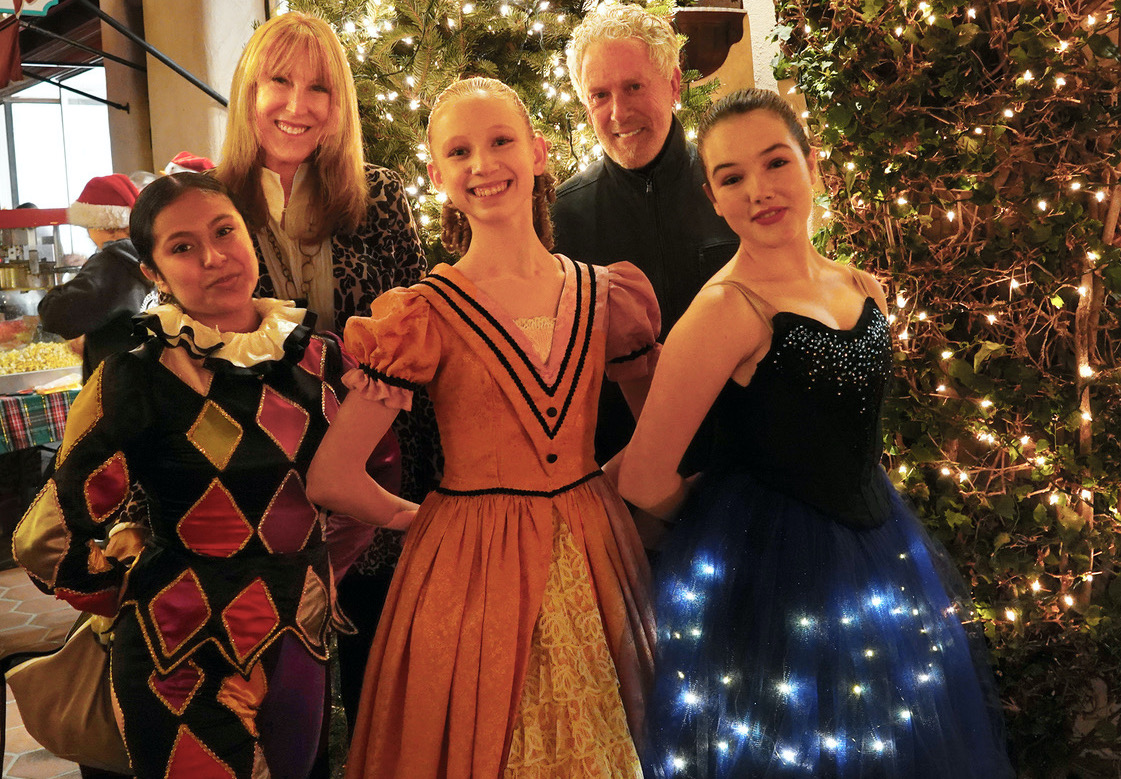 The 26th annual Christmas Walk at La Arcada Plaza, the charming thoroughfare just off State Street near the Santa Barbara Museum of Art, attracted more than a thousand spectators with strolling carolers in Dickensian garb, freshly popped popcorn, and even snowmaking machines turning the area into a winter wonderland with colorfully decorated Yuletide trees.
Youngsters were even able to send letters to Santa Claus with typewriters provided in the Crafter's Library, which given their youth was probably the very first time they'd ever encountered one!
Given the pandemic restrictions last year the complex held Festive Fridays, but numbers were severely limited.
Talli Robinson, La Arcada's PR, says: "We were absolutely thrilled so many people turned out to kick off the festive season. It was really magical!"
Indeed, it was.
Round 1: Meghan
British government ministers are considering changing the law to protect free speech after the London Appeals Court ruled in favor of Meghan Markle in a privacy dispute against the U.K.'s Mail on Sunday.
Downing Street, the home of British Prime Minister Boris Johnson, has said publicly that it will closely study the ruling that upheld the High Court's decision that the Duchess of Sussex had "a reasonable expectation of privacy" over a letter written to her estranged father Thomas Markle.
Senior figures in government have told the Daily Mail, the sister newspaper, a change in the law may now be needed to redress the balance between the competing rights of privacy and free speech.
Legal experts have said the case could have a chilling effect on free speech, giving too little weight to the right of freedom of expression.
The Mail on Sunday is now considering an appeal to Britain's Supreme Court, I'm told.
Stay tuned…
You might also be interested in...