37 Years of Fine Art at Waterhouse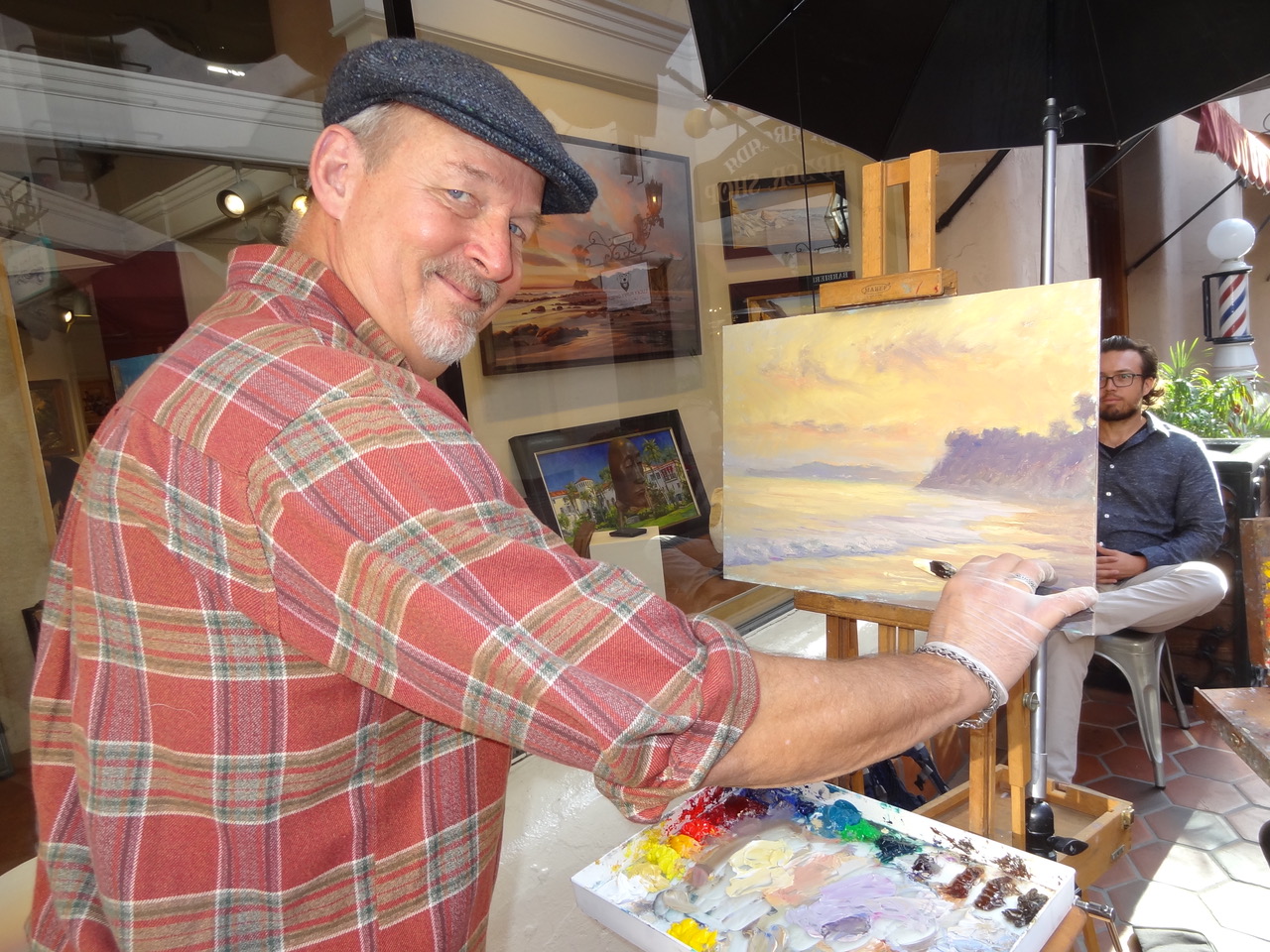 Waterhouse Gallery is celebrating its 37th year of fine art for us to buy and enjoy in La Arcada Court. To celebrate, Ralph and Diane Waterhouse invited four artists to set up easels in the courtyard and paint so we all could watch. They were Thomas Van Stein, Derek Harrison, Craig Nelson, and Wyllis Heaton. There was soon an audience applauding. Later in the afternoon, Ralph and Diane hosted a reception.
"If a picture is worth a thousand words" then enjoy the photos accompanying this column. I don't need to write a thing.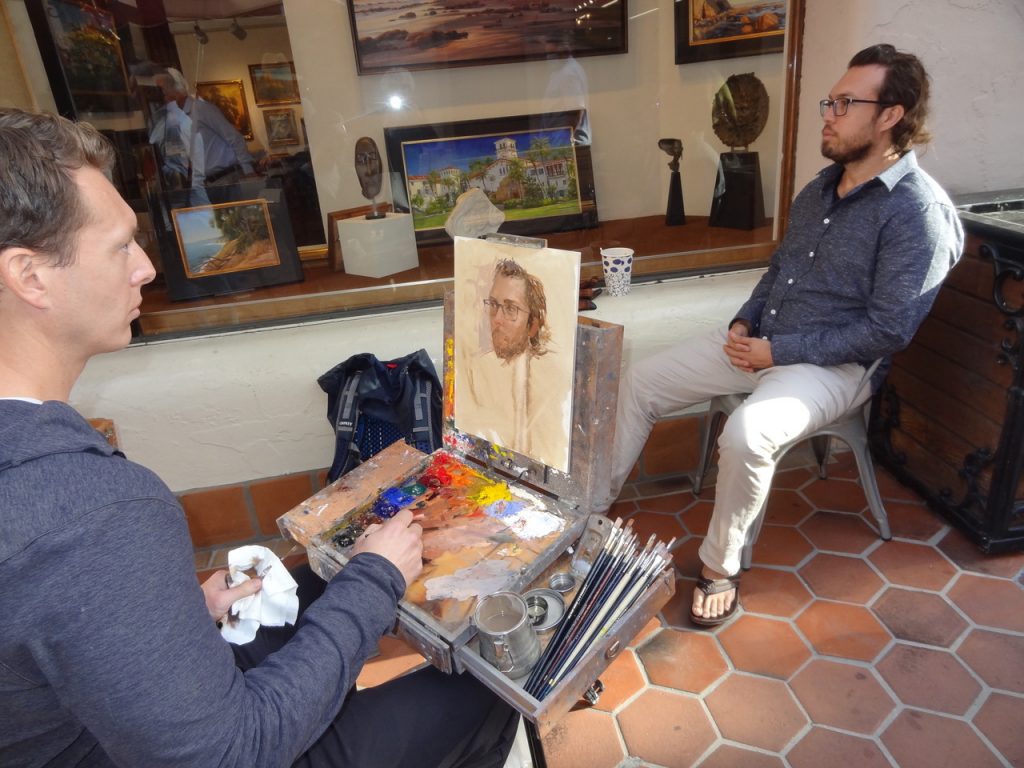 You might also be interested in...