What's the Risk? Upcoming community meeting to address debris flow risk ahead of winter storms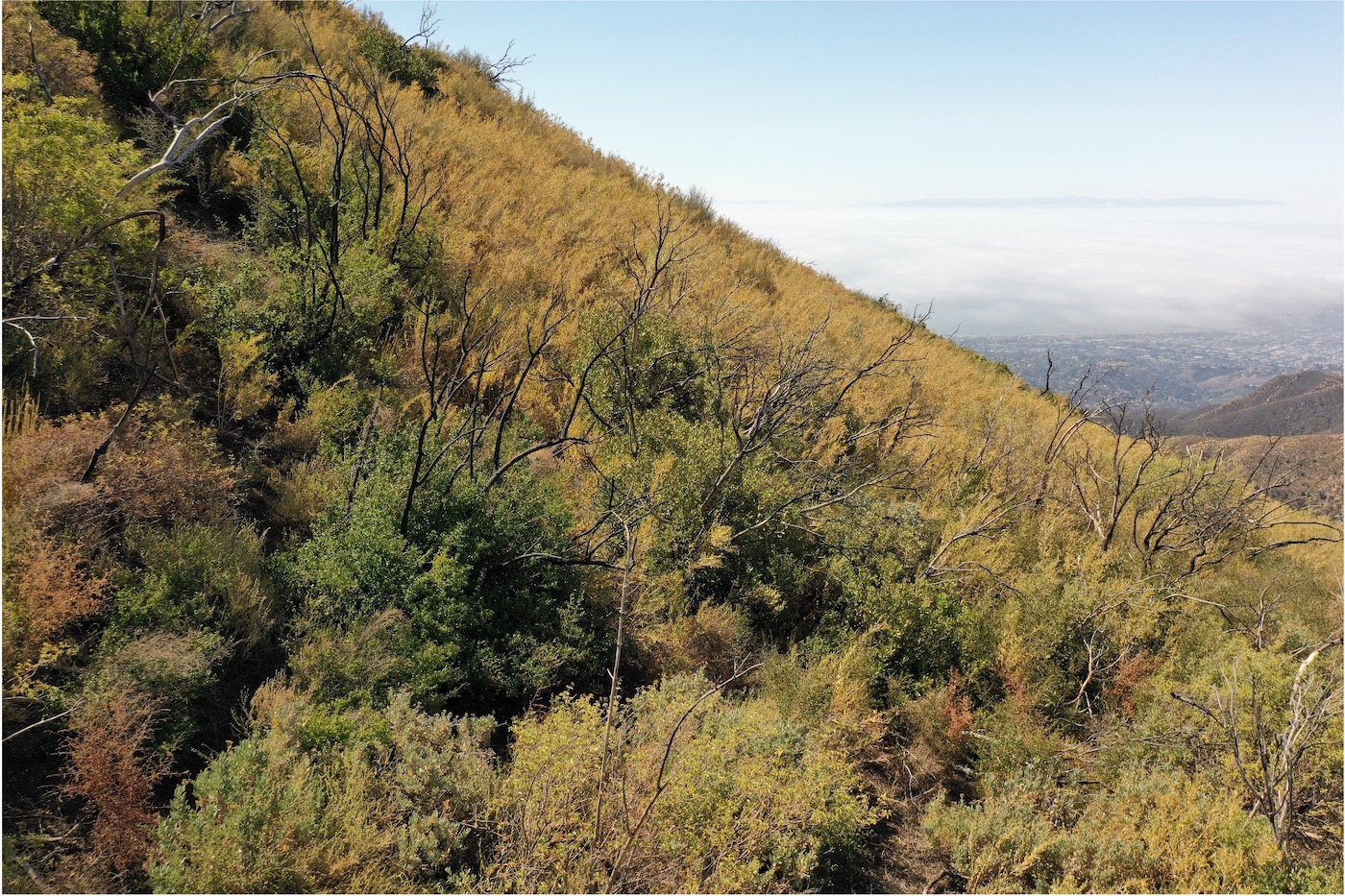 December 4 marks four years since the Thomas Fire began its treacherous march from Santa Paula to the hills of Carpinteria and Montecito. We all remember the devastating debris flow that occurred just more than a month later.
Every winter since the 1/9 Debris Flow, Montecito Fire has partnered with our local first responder and emergency management agencies to analyze the risk of debris flow or flooding during the storm season.
On Thursday, December 9, the community is encouraged to attend the Winter Storm Readiness Community Meeting at Montecito Union School at 6 pm.
This meeting is in partnership with the Santa Barbara County Office of Emergency Management, Santa Barbara County Sheriff's Office, Santa Barbara County Flood Control, National Weather Service, Carpinteria-Summerland Fire Protection District, and First District Supervisor Das Williams.
Representatives from each agency will present and discuss their analysis of the watershed status, debris flow risk level, winter storm outlook, and preparedness measures.
Biologist for the Montecito Fire Department, Kevin Cooper, has been studying the vegetative and soil recovery in the Thomas Fire burn area since 2018. Immediately after the Thomas Fire, there was almost no vegetation left and the soil was hydrophobic, causing rainfall to cascade down the watershed with negligible absorption into the ground.
As we head into the 2021/2022 winter season, Cooper has found up to 80-100% of the ground cover in upper watersheds has grown back. This regrowth helps to stabilize the landscape and reduce the risk of damaging debris flows. At the community meeting, Cooper will present photos showing the stark contrast of the 2018 post-fire landscape compared to the current state of our hillsides, creeks, and channels.
While our watershed is recovering well, Cooper says the pace of regrowth has slowed due to last year's lower-than-normal rainfall totals. Our community's steep and rugged terrain means flooding is still a concern.
Engineering Manager for Santa Barbara County Flood Control Jon Frye will provide an update on our flood control system and debris basins. Frye and his team closely monitor every storm and its impact on our watershed.
Last winter and through the few storms we have had more recently, Frye says our flood control system performed to designed. Even during several significant storms last winter season, there were no debris flows.
As we begin our 2021/2022 rain season, the debris basins and channels are completely clear and ready to safely accommodate runoff.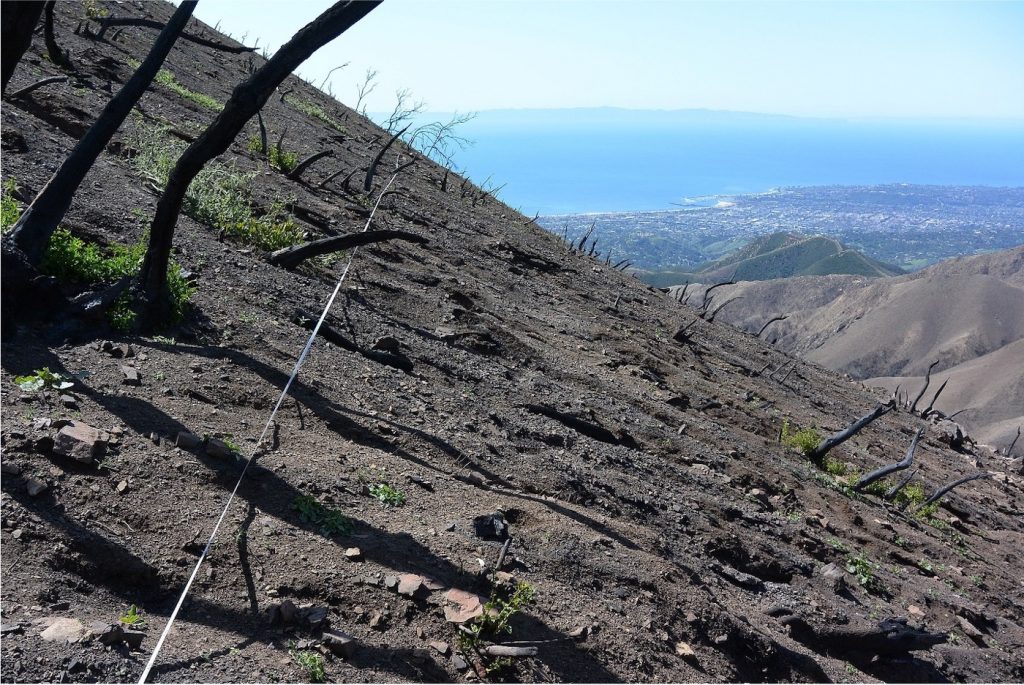 Our community's overall safety is greatly improved thanks to the addition of the Randall Road Debris Basin. Since breaking ground in early May, significant progress has been made to establish the new debris basin that provides protection to downstream properties and helps to mitigate future debris flow events.
"While no public infrastructure can guarantee complete protection against nature, the Randall Road Debris Basin, when complete, will become Montecito's largest debris basin," Frye said. Thus, this basin increases our resilience to damaging impacts from future storms.
In the event of a saturating rain event, flooding and debris flows could occur.
Meteorologist Mark Jackson with the National Weather Service (NWS) will present our Winter Weather Outlook. Weather forecasters anticipate a La Niña winter, meaning below-average rainfall is likely.
Jackson says flood risk is highly dependent on the severity of a storm.
According to the NWS, storms that produce one inch of rain per hour could trigger debris-laden flooding. Such a storm would prompt the NWS to issue a Flash Flood Warning, alerting people who live near creeks or streams to be alert for rapidly rising water and to seek higher ground immediately.
Montecito Fire Chief Kevin Taylor will present the recently updated Storm Impact Consideration Map. The interactive map identifies properties in our community that may be at risk of debris flow or flooding this winter season. It is also utilized by local emergency managers to determine which areas may be asked to evacuate ahead of a significant storm this winter.
The map was produced by the fire department's consultant, Atkins Engineering. This firm has produced the last four debris flow risk maps. Atkins utilizes the inputs from Cooper and Frye, peer-reviewed debris flow science, and topographical data to model debris flow risk during short-duration, high-intensity rainfall. 
After reviewing that information this fall, Atkins engineers spent a few days in our community conducting aerial and ground surveys. All this works comes together in the Storm Impact Consideration Map.
The updated map shows risk areas in red. Those red areas have reduced each year, including this year.
The updated map shows just 355 parcels at risk of debris flow or flooding in Montecito, Summerland, and Carpinteria this year. 
Last year, 445 properties were included. In 2019, there were 517. In 2018, the first rain season following the 1/9 Debris Flow, 1,508 parcels were on the map.
"This new number, 355, represents a reduction of 90 properties since last year," Chief Taylor said. "Those 90 parcels were removed because the scientists believe we are at less risk for all the reasons articulated previously."
With this overall reduction in risk, local emergency managers do not anticipate issuing protective action orders (shelter in place, evacuation warning, or evacuation order) because of a single, forecasted weather event.
However, emergency managers and the NWS will closely monitor all storms relative to frequency, duration, and rain rates due to the concern over any "saturation" event that is followed by or includes high-intensity, short-duration rainfall. If such a storm were to be predicted, protective measures for the community may be issued, including strategic evacuations.
You can view the Storm Impact Consideration Map at readysbc.org/maps. The interactive map allows you to type in your address and it will zoom in to show where your home is located in relation to risk areas, highlighted in red.
Register to receive emergency alerts at readysbc.org. While on the webpage, review the "10 Steps to Protect Yourself Now" for winter storms.
As a reminder, the Winter Storm Readiness Community Meeting is December 9 at 6 pm at Montecito Union School in the auditorium.
American Sign Language and Spanish interpretation will be provided.
The meeting will also be live streamed on CSBTV-20, available through the County of Santa Barbara's website and YouTube channel.
In accordance with the Santa Barbara County Public Health Officer Order, all individuals regardless of vaccination status are asked to wear a face covering while indoors to control the spread of COVID-19.
You might also be interested in...