Chefs Fall for Seasonal Ingredients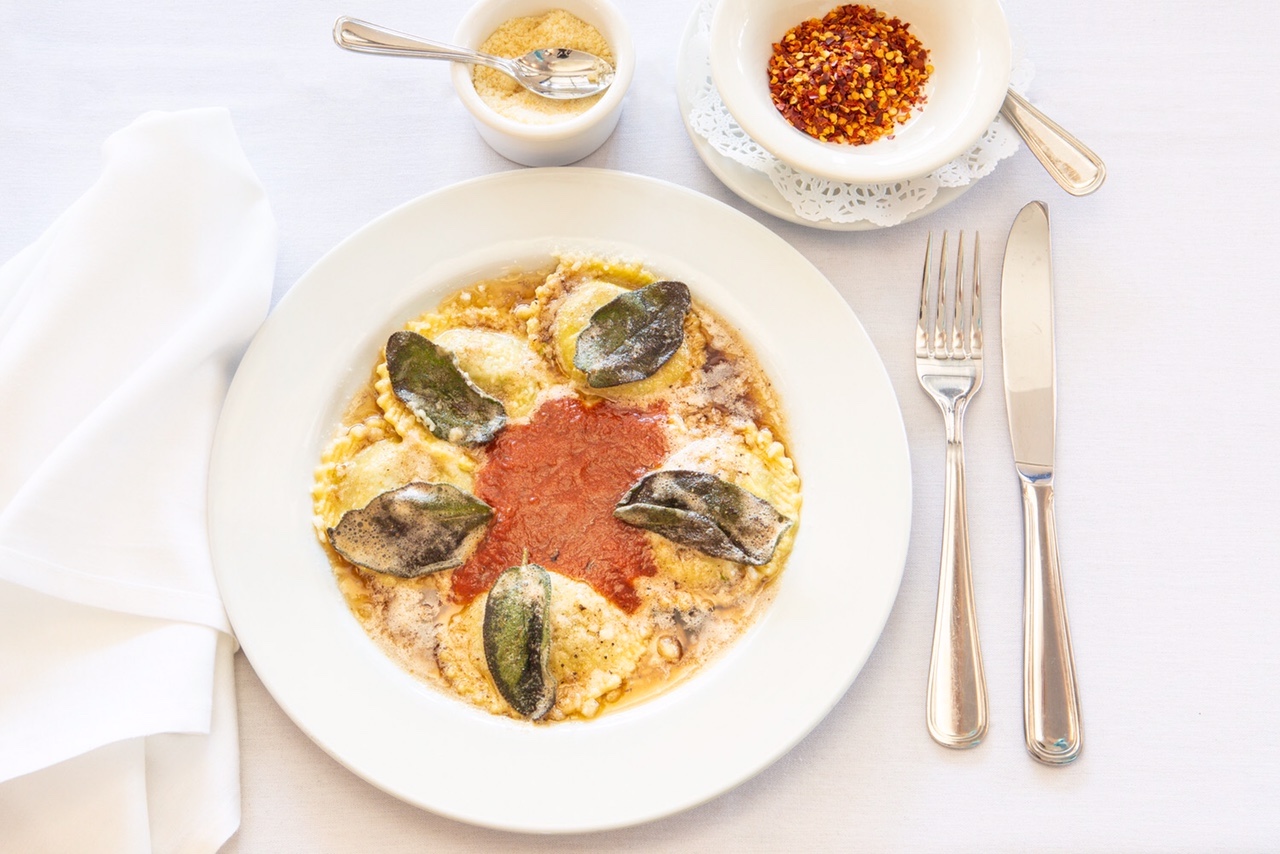 If you look closely, you might catch a scant glimpse of red, yellow, and orange leaves on the trees as you walk through town, but if you're really hungry for a sign of autumn, look at a menu.
Local chefs have begun introducing new dishes for fall and winter and the fare isn't just inspired by the traditional flavors we associate with fall, such as root vegetables and game birds. It's also fueled by a slice of what makes autumn special in Santa Barbara: the bounty of our farms. Their peak fall-through-spring growing season has already begun coinciding with the availability of special seafood such as rockfish and snapper.
Add a little inventiveness and fresh ingredients to seasonal menus for some of "the best spoonfuls" of the season, as Embermill's owner Harold Welch puts it.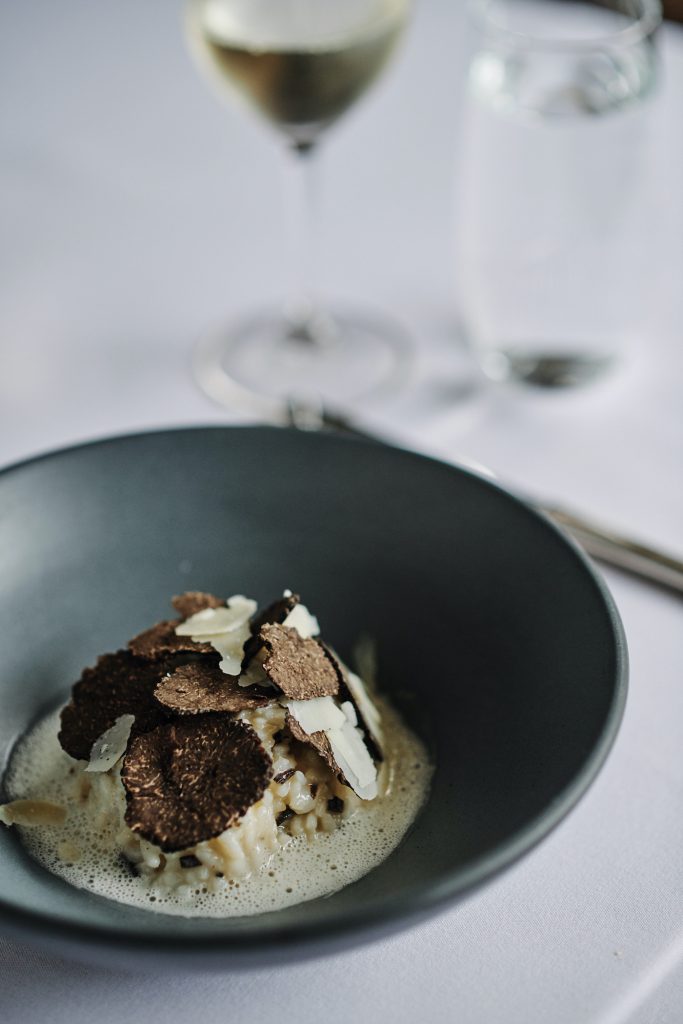 "This season is all about dishes that make you feel warm and cozy," said Welch, who eschews dairy products when preparing his cuisine. "There are a lot of opportunities to create comfort food in the wintertime," he said.
Several chefs in town began experimenting with autumn- and winter-inspired dishes in September, including those at San Ysidro Ranch, Rosewood Miramar, and El Encanto, where they look to the Pacific Ocean and their own culinary gardens for inspiration
The tempting results have been added to Rosewood Miramar chef Massimo Falsini's plant-based special menu, with such dishes as honeynut squash vellutata made with squash from Weiser Farm Kern County, crunchy nuts and tofu crème fraiche and buckwheat polenta with chanterelle and galangal-tomato brodo paired with several squash varieties. The plant-based dishes are part of a four-course prix-fixe at Caruso's for $110.
Quince, a deciduous pome fruit that's bright golden-yellow and similar in appearance to a pear, has captured Falsini's imagination this season.
He incorporates it into a dessert on the plant-based menu, with a quince confit that is part cheesecake, part almond streusel. The quince is poached and made into a confit purée served with almond ricotta and almond crunch.
El Encanto executive chef Bruno Lopez said he uses the hues of fall as his seasonal culinary inspiration – the united colors of stone fruits and vegetables such as persimmon, pears, beets, leeks, turnips, and other root vegetables.
"The warmth and glowing sensation of burnt sienna oranges, reds, and light browns is what I like to incorporate into my cuisine," Lopez said.
He offers several colorful and savory selections such as a butternut bisque ($15), black truffle risotto ($50), a persimmon carpaccio ($24), and duck breast with black mission fig gastrique ($40).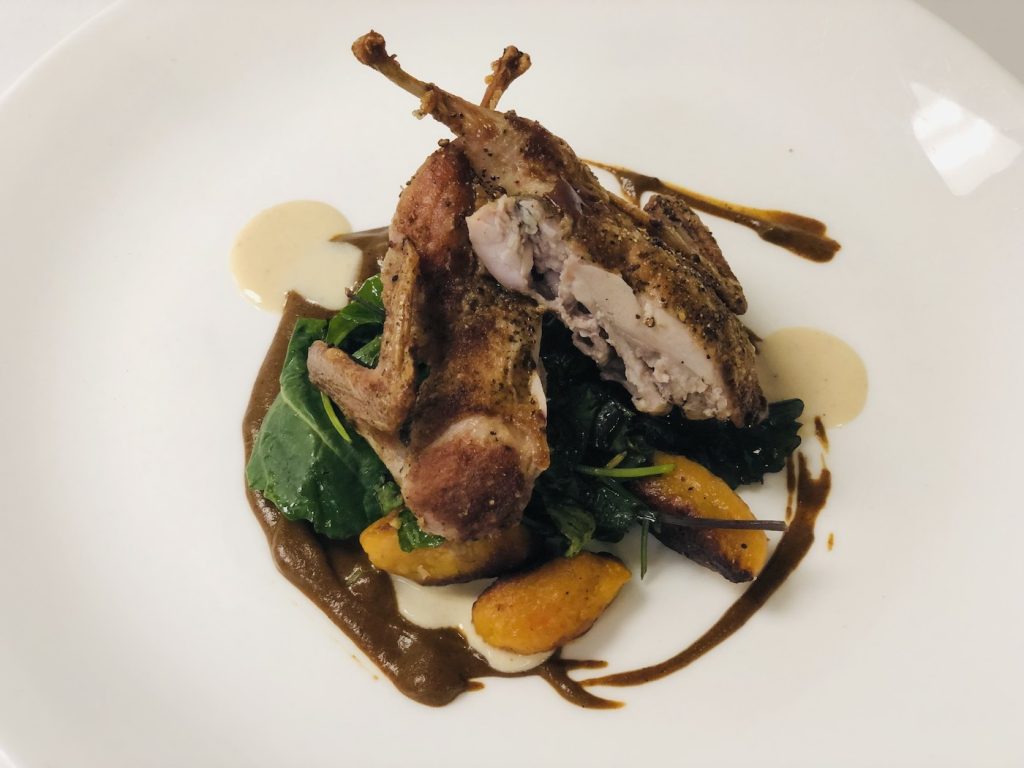 Lopez sources truffles from France. A variety of them — shaved and chopped — will appear on the menu over the next four months with dishes starting at $50, he said.
Instead of venison or rabbit, local chefs are leaning heavily on selections of fowl, poultry, and specialty cut duck and quail on the chef's menu this fall/holiday season.
San Ysidro Ranch's creative and adventurous chef Matthew Johnson added a grilled California quail to his menu, served with sweet potato gnocchi and baby kale dressed in a roasted cashew vinaigrette ($32). Among other autumn dishes at Stonehouse: heirloom beet salad, farm pears, petite seaside greens, golden beet purée and orange blossom honey ($28); pan seared Maine Diver Scallops, Tokyo turnips, cara cara navel orange, pickled sweet peppers, purple radish, and pomegranate aguachile ($36).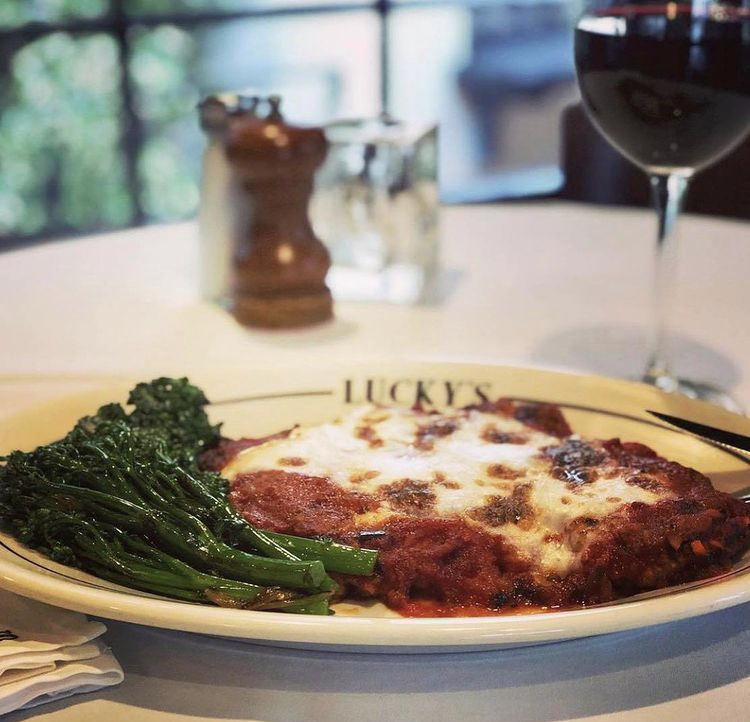 Other chefs, such as Leonard Schwartz at Lucky's Steakhouse, look forward to bringing back seasonal favorites. These are just a few of the dishes that have been added to Lucky's weekday specials: chicken pot pie with morels ($42); market street meatloaf with spinach and mashed potatoes ($42); chicken parmesan with San Marzano sauce and broccolini ($45); and braised beef short ribs with root vegetable and chive mashed potatoes ($55).
Truffles are a seasonal tradition at Ca'Dario, where chef and owner Dario Furlati sources white truffles from Piemonte ($55 for pasta; $60 for risotto) and black truffles from Umbria ($25 on pizza). As if that weren't enticing enough, Furlati uses butternut squash and chanterelle mushrooms for his ravioli and tortellini fillings as well as homemade tomato and cream sauces. To diners' delight, Furlati is introducing a chestnut soup to his winter menu ($12).
Nella Kitchen & Bar in Los Olivos opened its wine country eatery a little more than a year ago. Chefs and co-owners Marco Longinotti and Luca Crestanelli offer all-day dining from an offbeat menu with gourmet snacks, pinsas, entrees, and desserts. Local seasonal favorites include lamb chops scottadito ($36) and Prince Edward Island mussels steamed in a white wine, shallot and tarragon butter broth seasoned with saffron, and served with grilled sourdough ($23).
For dessert, chefs use ripened fruit pears from Sierra Nevada to create a comice pear and hazelnut crumble served with a dollop of vanilla gelato and drizzled with mulled wine reduction ($9). The pear at its perfect ripening stage is the secret; it's soft, sweet, and juicy, Longinotti said.
Black pepper, orange zest, cloves, and juniper are added to the wine while it reduces to a syrupy consistency.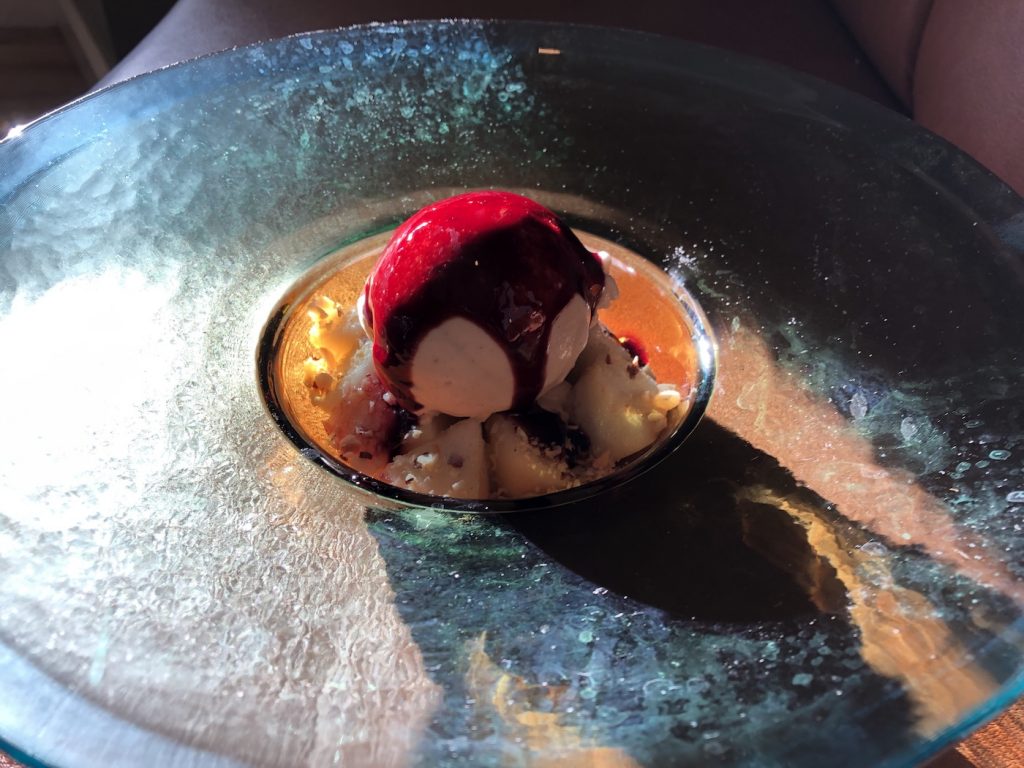 "Mulled wine is the memory of the first cold nights after summer," Crestanelli said. "The warm spices of the wine paired with the silkiness of the comice and the sweetness of the vanilla will warm your soul."
At indoor-outdoor Embermill, executive chef and owner Harold Welch has introduced a dairy-free fall/winter menu. A native of Barbados, West Indies, Welch's cooking is steeped in Bajan specialties like West Indian curries, fish cakes, corn cake, crab salad, fried plantains, and coconut-infused stews.
Among Embermill's new dishes: coconut pumpkin butternut squash soup; chickpea tagine with preserved lemons and apricots, finished with saffron and garnished with cilantro and parsley; baby octopus and red snapper gumbo; and avocado pesto with zucchini ribbons made with basil, olive oil, pine nuts, and garlic.
"I'm diabetic and don't really eat pasta, so I really enjoy this dish. I use avocado to hold it together and just blend it to taste," Harold said.
The coconut pumpkin butternut squash soup is dairy-free and has a chowder-like consistency. Welch said he skims spoonfuls of the coconut fat from the coconut to create the soup's silky essence.
For his gumbo, Welch gathers fish bones from the local fish market to make his fish stock — a light pescatarian-friendly broth — whose flavor becomes more complex with the addition of veggies, okra, spices, and seafood.
"Even though we don't have four-season weather like some places, we can utilize our local resources to create inspired dishes that evoke a sense of seasonal change," he said.
You might also be interested in...