An Angelic Evening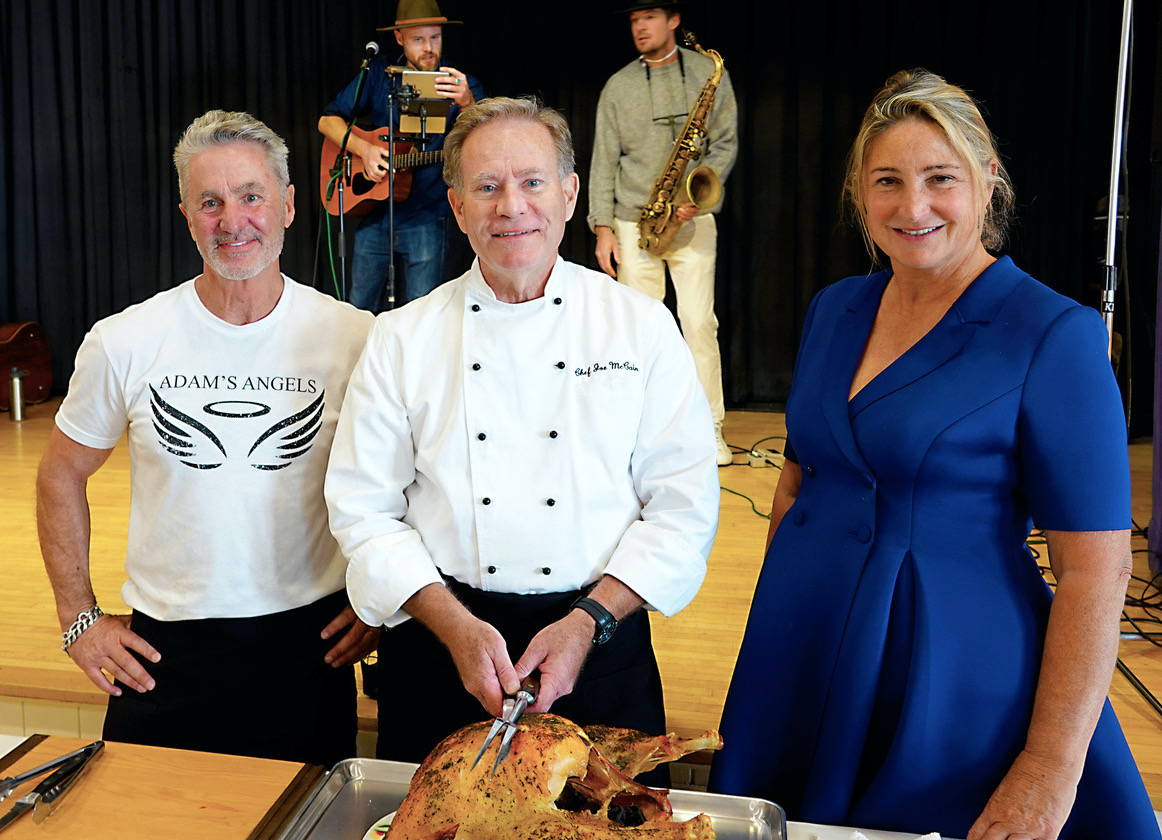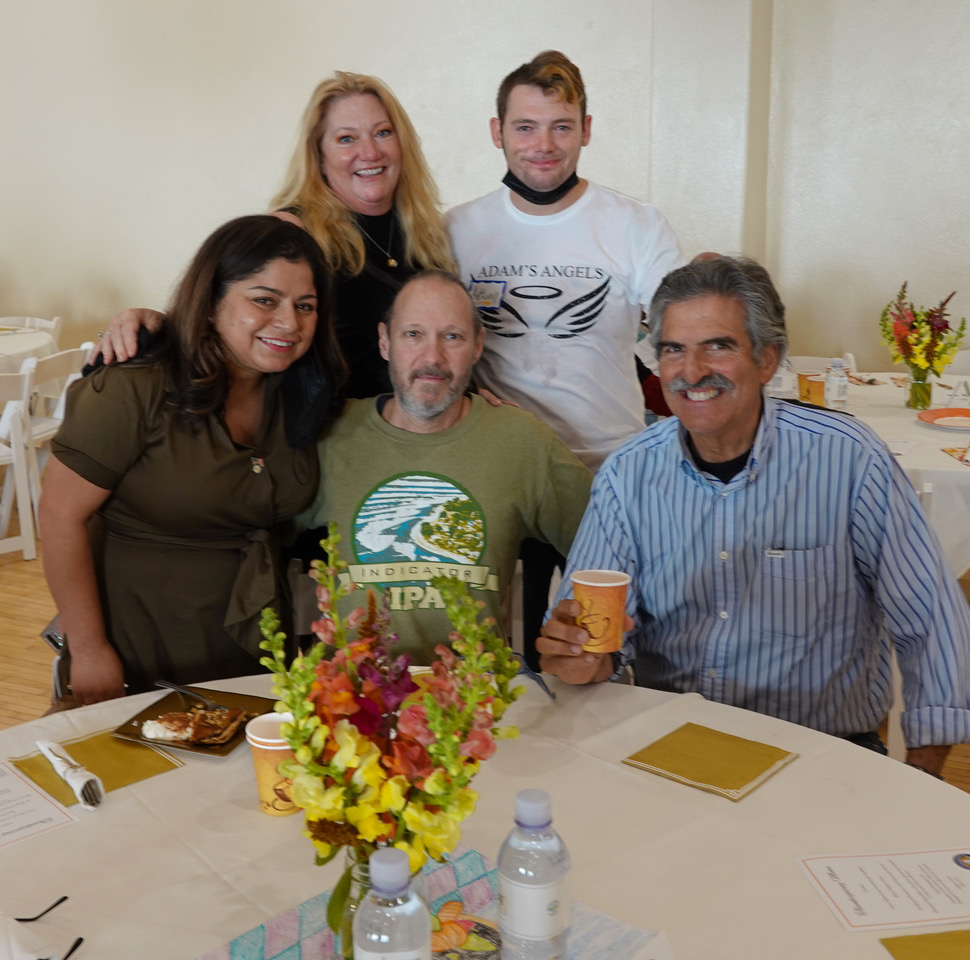 Santa Barbara's Veterans Memorial Building was socially gridlocked when 600 guests turned out for the first Thanksgiving dinner organized by Adam's Angels, a 20-month-old nonprofit founded by Montecito realtor Adam McKaig and fellow resident Crystal Iverson.
"I couldn't do anything with real estate during the pandemic, so I asked if I could help during this very stressful period and got a huge outpouring of love," says Adam. "Since then, we have helped out more than 24,000 people!"
Leslie Person Ryan of Sweet Wheel Farm & Flowers in Summerland provided more than 300 pounds of vegetables and 200 pounds of butternut squash to accompany the 450 pounds of turkey prepared by chef Joe McCain, who cooked for presidents Ronald Reagan and George Bush.
Sharon Byrne, executive director of the Montecito Association, emceed the bountiful bash while a number of entertainers performed on stage, including English rocker Alan Parsons and KEYT-TV senior reporter John Palminteri injecting some comic relief.
A wonderful new addition to our Eden by the Beach's bustling charity scene…
What's in a Name?
Sydney fashion designer Katie Jane Taylor, née Katy Perry, is suing the Montecito singer-songwriter over the sale of Katy Perry branded clothing in Australia at concerts, in department stores, and a range of online stores.
Taylor continues to trade under her birth name, which she trademarked for clothing in 2008.
That same year the former Dos Pueblos High student — legally known as Katheryn Elizabeth Hudson — shot to worldwide fame with her hit "I Kissed A Girl."
Katy, fiancée of British actor Orlando Bloom, is defending the allegation of trademark infringement and has launched a cross claim to have Taylor's trademark cancelled. She says she uses the Katy Perry name in good faith and her use on clothing is unlikely to deceive or cause confusion.
The case is due to be heard over five days in the antipodes this week. Taylor describes it as "a real David and Goliath fight."
Stay tuned…
Drop It Like It's Not Hot
Carpinteria actor Ashton Kutcher and wife Mila Kunis have dropped the price of their five-bedroom Beverly Hills home yet again.
Originally the property, which also has five and a half baths, was listed 18 months ago for $13.995 million, but is now $11.3 million after another $1 million reduction.
The traditional style 1999 home is 7,351 square feet on .51 acre.
The tony twosome picked up the property in 2014 for $10.2 million after becoming engaged earlier that year.
Healing Vibes
Hillary Hauser, executive director of the popular charity Heal the Ocean, tells me the organization's imaginary gala, chaired by Montecito actress Julia Louis-Dreyfus, raised an impressive $240,000.
Quite the splash!
So, Who's First?
Italian auto maker Ferrari's latest $2,248,000 super car has already sold out before even being put on display to the world.
The Daytona SP3 relaunches the iconic nameplate of the stunning road cars of the late 1960s and early 1970s, and pays tribute to the racing machines that dominated the 24 Hours of Daytona endurance races in 1967 during Enzo Ferrari's heated battle against the U.S. might of Ford with its GT40.
The new super auto is powered by a naturally aspirated 6.5-liter V12 engine producing more power than any Ferrari engine unleashed on the road and capable of a top speed in excess of 211 mph.
Only 599 examples are being produced by the legendary marque, yet all of them have already been pre-sold to the brand's most loyal and deserving clients.
First deliveries are due to arrive in late 2022.
I can only wonder how long it will be before we see one tooling around our rarefied enclave?
You might also be interested in...