Holiday Magic Parade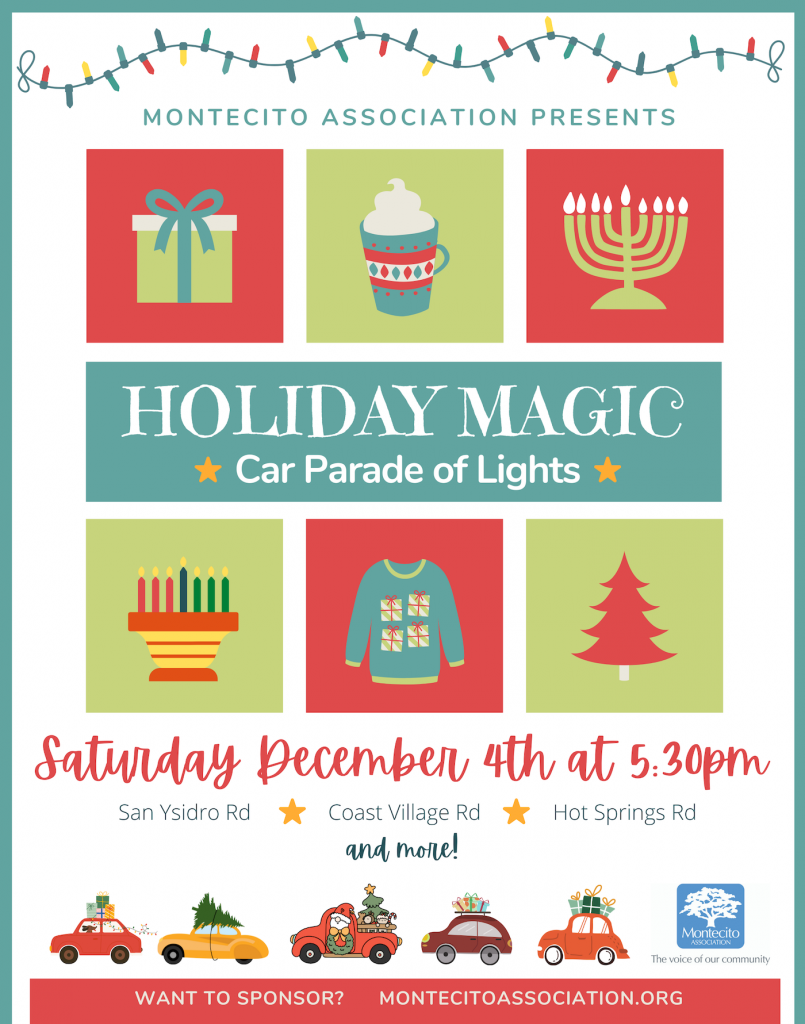 This Saturday, December 4, Montecito Association presents the first annual Holiday Magic Parade of Lights. Twenty-five cars and vehicles, decked out in their holiday finery, will parade through Montecito beginning at 5:30 pm. 
The parade route will leave Upper Manning Park, turn onto North Jameson and onto Coast Village Road, through the roundabout onto Hot Springs Road, and end in the Upper Village via East Valley Road. There will be electric cars, vintage cars, and a 1937 firetruck, La Boheme dancers in cars, cars from Cold Spring School and Montecito Water District, Sheriff's vehicles, and many others. Santa will also be in tow.
"It's truly a community-based parade, and I am blown away by the sponsorship," said MA executive director Sharon Byrne, who is organizing the event. "It's a beautiful thing to see."
Residents are encouraged to stand on the parade route and cheer on the vehicles, especially along Coast Village Road and in the Upper Village.
You might also be interested in...