Rotary Club of Montecito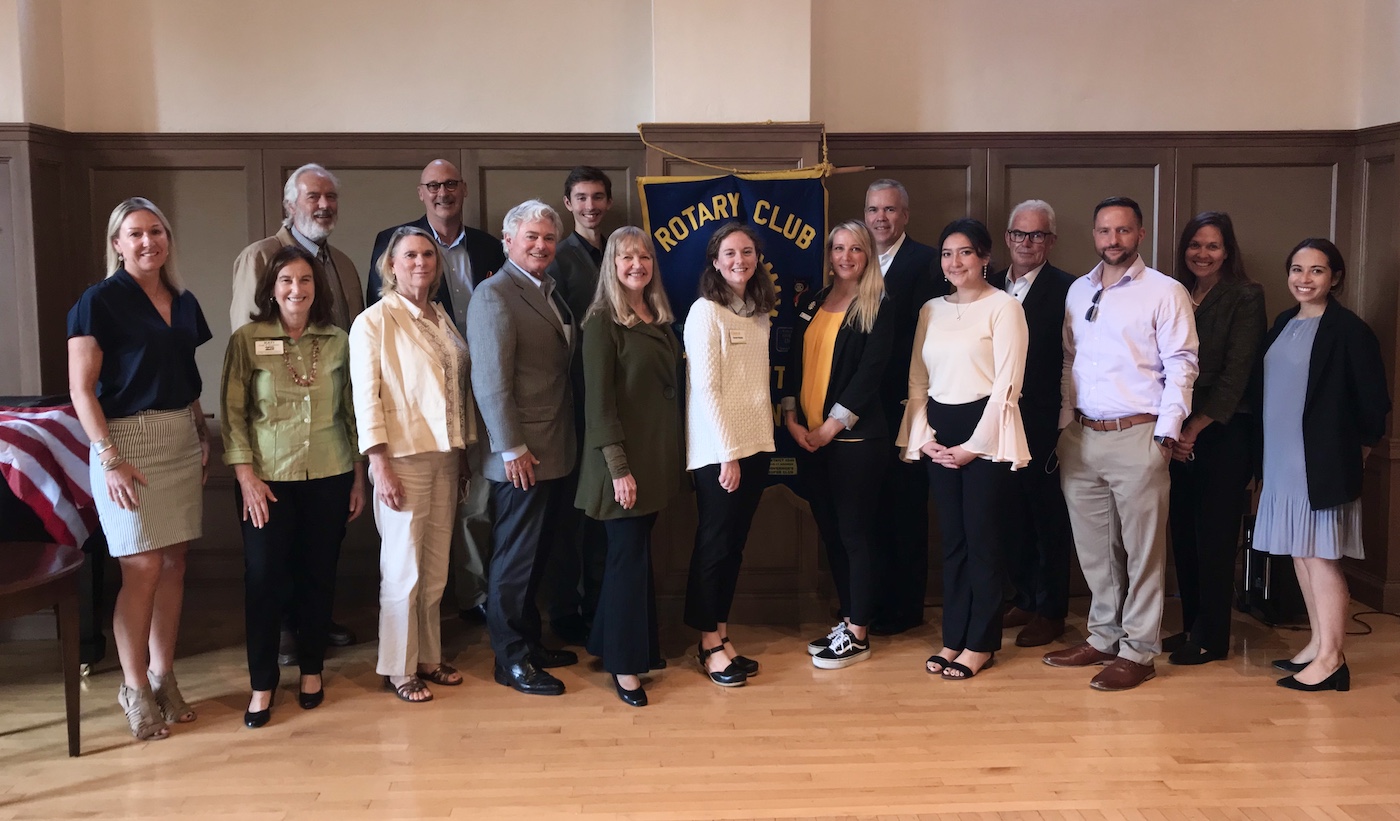 The Rotary Club of Montecito Foundation has awarded a total of $15,000 to support the work of 15 Santa Barbara-area nonprofit organizations.The grants awarded under the foundation's annual Community Grants Program were $1,000 each and go to organizations benefitting a wide range of constituents, including children, seniors, low-income families, and animals. All grants are funded by bequests and ongoing contributions from Rotary Club members.
"Rotary Club members are committed to raising funds for good causes, and supporting activities and projects that make our communities stronger," said Rotary Club President Kati Buehler. "These grants allow us to support a wide variety of services to our community and are a great example of the cooperative spirit that's an essential part of Rotary's work."
This year's grant recipients are: C.A.R.E.4Paws, Teddy Bear Cancer Foundation, Foodbank of Santa Barbara County, Friendship Adult Day Care Services, Rona Barrett Foundation, Girls Rock SB, Habitat for Humanity of Southern Santa Barbara County, Hospice of Santa Barbara, Santa Barbara Education Foundation, MOXI, the Wolf Museum of Exploration & Innovation, Santa Barbara Choral Society, Santa Barbara Firefighters Alliance, Teacher's Fund, The Project for Resilient Communities, and Unity Shoppe, Inc.
Buehler presented the awards to representatives from each organization during a ceremony on November 16.
The Community Grants Program is an annual initiative by the Rotary Club of Montecito Foundation to support worthy, community-oriented causes. Local nonprofit organizations are encouraged to apply. Since the program's inception, the Foundation has awarded more than $60,000 in assistance to the Santa Barbara community.
Rotary Club is the nation's oldest global service organization. Founded in 1905 in Chicago, the organization today has 1.2 million members connected to each other by a network of 33,000 clubs in more than 200 countries. There are nine Rotary Clubs in Carpinteria, Goleta, and Santa Barbara.
The Rotary Club of Montecito launched in 1953. Members are business and professional leaders who come together to develop friendships, raise funds, and support local and international volunteer projects. International projects have included bringing solar lights to Morelia, Mexico, supporting teacher training in Sri Lanka, building a water system and providing school and hospital supplies in the Democratic Republic of Congo, and supporting immunization campaigns.
At the local level, in addition to funding the Community Grants Program, Rotary Club of Montecito members regularly volunteer at area organizations including the Santa Barbara Food Bank, Salvation Army and Unity Shoppe, participate in beach clean-up events, and provide annual scholarships to Santa Barbara Community College students.
For more information about the Rotary Club of Montecito visit www.MontecitoRotary.org.
You might also be interested in...