Quite the Miracle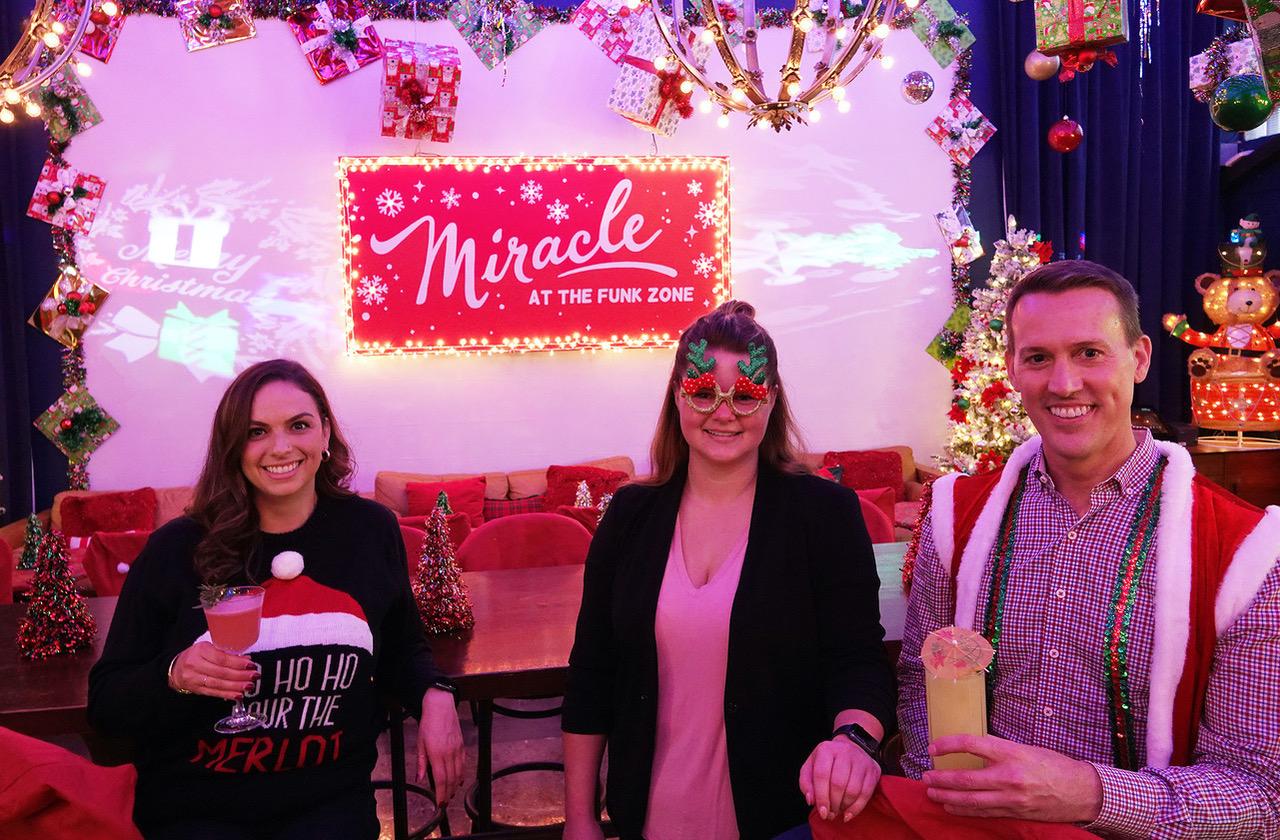 Christmas would appear to have arrived early!
Mega restaurateur Sherry Villanueva, who owns The Lark and La Paloma Cafe through her Acme Hospitality group, among many other eateries, has worked a Yuletide "miracle" at Pearl Social, which normally serves as a Funk Zone cocktail and music bar.
Described as "a kitschy Christmas experience" that will get the "grouchiest grinch in the holiday spirit," the winter wonderland theme was delayed because of the pandemic, but after three full 12-hour days decorating the "miracle," a concept which started in Manhattan's East Village in 2014 and has now spread throughout the country, as well as international locales such as Greece, Montreal, and Paris, the venue is now definitely ready for its closeup.
Trusty shutterbug Priscilla and I were invited for a sneak peek of the oh-so-colorful illuminations while expert mixologist Alberto Castillo concocted Xmas libations, including Christmapolitans — a heady mix of vodka, elderflowers, dry vermouth, and absinthe mist — and SanTaRex — blanco tequila, mezcal, mulled wine reduction, grapefruit shrub, and aromatic bitters.
Chef Jason Paluska, who has overseen the kitchen at The Lark for 10 years, was equally creative with his festive fare.
The "miracle" runs through January 2. "Everyone will have an absolute blast!" promises Kacey House, the company's operations manager.
Of that I have no doubt.
You might also be interested in...