Pristine Pathway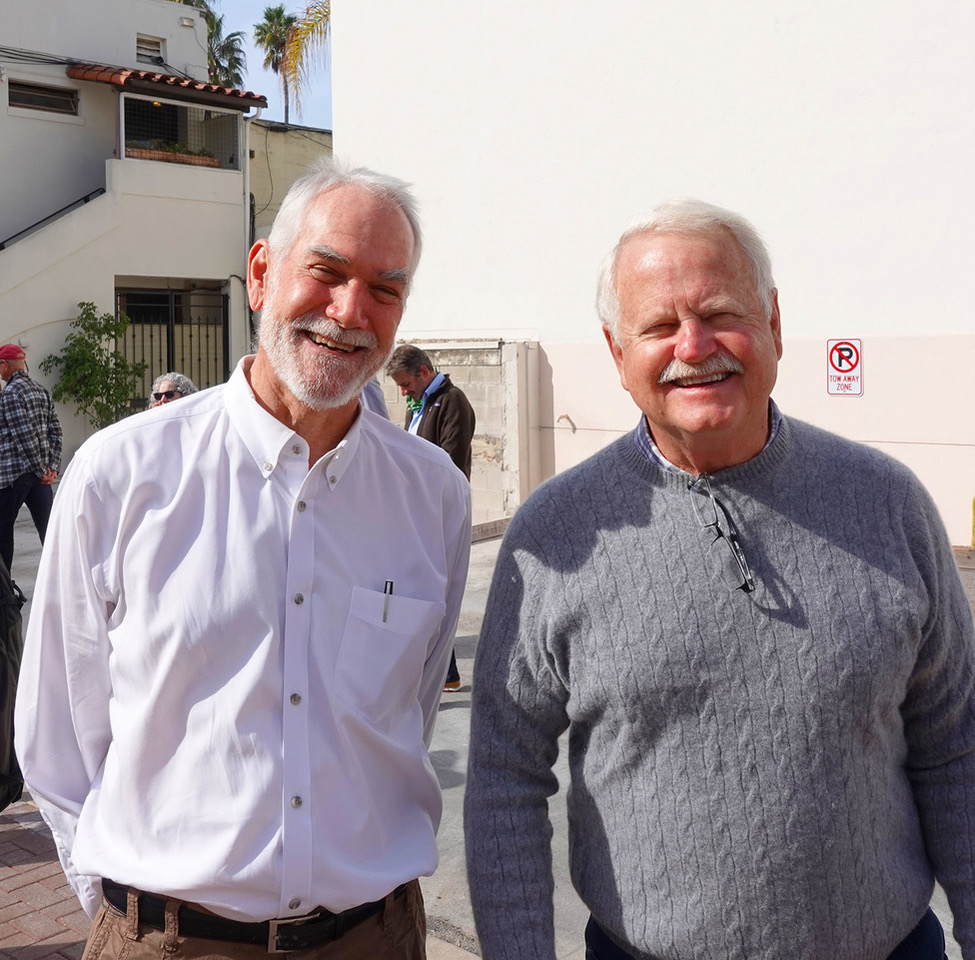 The venerable Granada Theatre has officially unveiled Plaza Granada, a new $2 million pathway to the historic arts district in downtown Santa Barbara.
"It took more than 10 years to complete," says Montecito's Palmer Jackson, the Granada's executive chairman. "It is a meticulously planned project. It was the dream of the late Michael Towbes and we're delighted to have fulfilled his vision."
Also being unveiled was a beautiful new performing arts-themed mural installation located along the pedestrian walkway to State Street by local artists Tracy Lee Stum and Sayak Mitra, winners of a competitive call for submissions.
Deborah Schwartz, president of Santa Barbara Beautiful, also presented a $10,000 check to the project.
Among the tony throng turning out for the ribbon cutting were Brian Cearnal (project architect), Caren Rager (Granada head honcho), mayor-elect Randy Rowse, Dan Burnham, Brooks and Kate Firestone, Merryl Zegar, Mary Dorra, Robert Skinner, and David Cronenbold.
The Aid Rolls In
My Journal cover story on Montecito professional skateboarder Sean Bolis, 37, becoming one of America's top "influencers" with 86 million views on TikTok alone, generated more than 100 responses from people, locally and internationally, wanting to support his efforts helping disadvantaged youth stay on the straight and narrow.
"It was really quite overwhelming," says Sean, a former SBCC student. "The story was posted all over the social networks and garnered quite a huge response with offers of support and help."
He is currently working on a new skateboard project at Santa Barbara Junior High, a scheme he has been running for the past three years using his own funds.
"I now want to construct more obstacles for the course to make it more exhilarating and entertaining for participants, so if anyone would care to help me fund it, I'd be delighted."
Sean's e-mail is seanbolis321@gmail.com.
Sightings
Media mogul Rupert Murdoch and wife, Jerry Hall, noshing at Caruso's at the Rosewood Miramar… Oprah's beau Stedman Graham picking up his Montecito Journal at Pierre Lafond… Actress Laura Dern checking out Bettina
Pip! Pip! Be safe, wear a mask when needed, and get vaccinated.
You might also be interested in...