Feting the Unsung Superheroes New Fund Focuses on Celebrating Educators During Unprecedented Times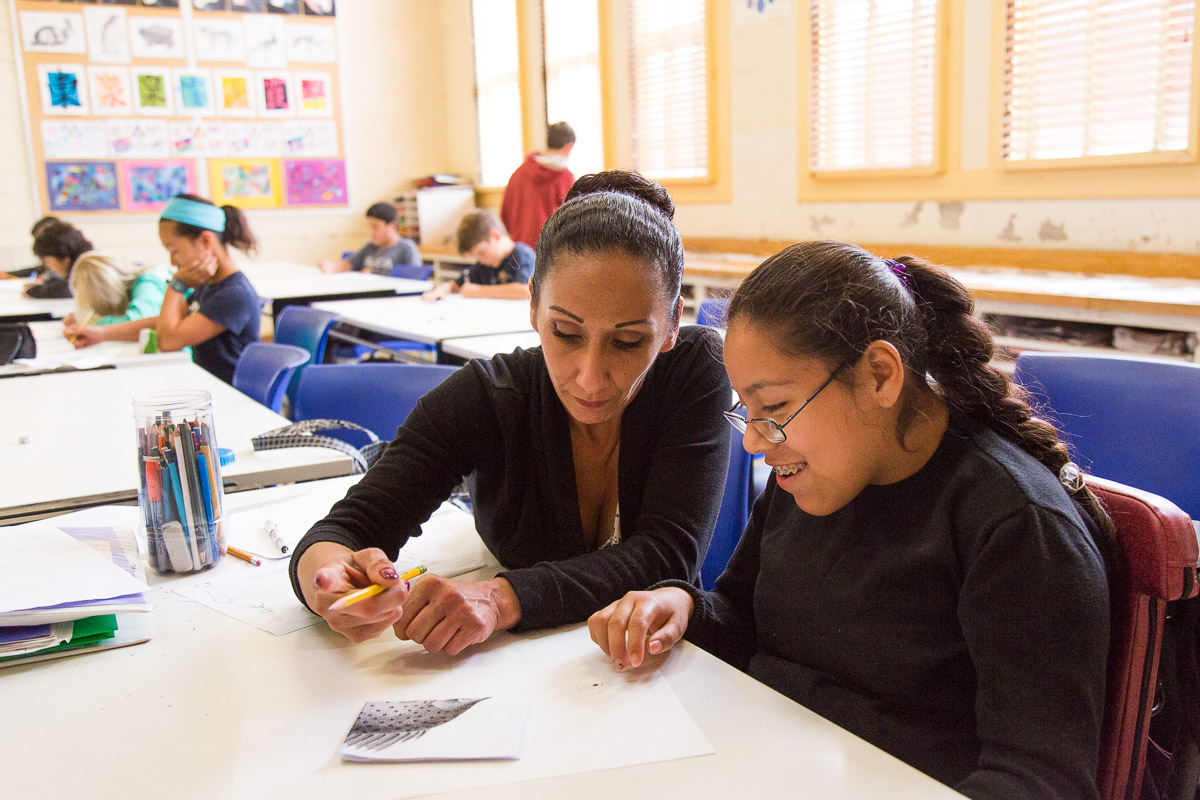 The past 20 months for educators have been ones of great angst and innovation — with the need for patience and a willingness to embrace the unknown paramount to serving thousands of students in the Santa Barbara Unified School District.
It has also been thankless.
Educators have not only had to teach students through computer screens or masks, but also have taken on the role of health care assistants.
It has been done in the relative shadows — but SBUSD Superintendent Hilda Maldonado, the Santa Barbara Education Foundation and a host of others are determined to shower educators with plenty of love over the next six weeks.
"I think it's important because they have been through so many changes and have been asked to pivot through jobs, their lives, and they have remained resolute in their commitment to students and to education," Maldonado said. "That has not wavered. We need to recognize that they have taken care of our children, even if it was remotely last year. And now it's in person. It's important that we recognize them because they're raising our future students, our future leaders.
"They're touching our future and I think it's important that we recognize that."
Behind the scenes, a website has been established by the SBEF (https://bit.ly/31T1l5z) and organizer Rebecca Benozer has been busy working with local businesses to garner gift cards, free meals, and a host of other goodies.
"No more thankless, we are thankful," Benozer said.
Benozer is working in tandem with Sage Publishing owner and local philanthropist Sara Miller McCune on the project.
"Teachers are the lifeblood of our community. They work tirelessly to encourage growth and development in our children and take on new challenges every day," said Miller McCune.
"Hilda's willingness to tackle our community's low literacy rates is a testament to her unwavering commitment to the needs of our students, and her understanding of the strength of our teachers. The teacher appreciation fund is a way for us to say thank you and celebrate the hard work and dedication of our teachers. Thank you, heroes and heroines!"
Benozer was inspired to get involved by the likes of Veronica Binkley, the principal at Harding School. Binkley sent Benozer a note that continues to resonate with all that are putting effort into this cause:
"As a group, educators are hardworking people, but no one could have anticipated what needed to be done to keep our students learning during a worldwide pandemic. We had to pivot with breakneck speed from in-person learning to distance learning. We immediately faced a steep technological learning curve made worse by unending connectivity issues, both on our end and on our students' end. We had to organize and distribute classroom supplies and materials, not to mention the mental and physical adjustment to working from home, often ourselves with children who needed support from their parents in navigating their own distance learning challenges.
"From distance learning to hybrid learning we taught students in academic learning centers at school and others at home. We began to see students struggle with depression, hopelessness, and some just disappearing, showing up daily with a black screen or not showing up at all. Once back to in-person learning, we became healthcare workers to ensure all students' health through temperature checks and Crisis Go. 
"To date, we continue to monitor daily for sniffles, coughs and the plethora of COVID symptoms that may be the virus itself. We have trained school teams testing students weekly for COVID. Students are just now beginning to demonstrate connectedness back to their school community and to their learning. It has been challenging but we keep showing up, we keep smiling, we maintain an optimistic environment — every day — because we love and believe in our children and in our learning communities."
Contributing to the cause comes in many different forms, with local businesses contributing some impressive items, including:
— Rosewood Miramar: A dinner for two at Revere Room
—Bettina: Offered to throw a pizza party at a school site (one school to be selected from drawing)
— TW Hollister: Donating alcohol, wine, and vermouth
— Skate One: Donated skateboards and swag to raffle
— MOXI: Donated family memberships and swag to raffle
— Trader Joe's: Gift baskets to raffle
— Sideyard Shrubs: Wine
— Panino: Lunch to a school site
— Teeccino: Baskets of teas and goodies for every school site breakroom
—Santa Barbara International Film Festival: Invited teachers to a free screening of Encanto
In addition, Benozer says that the fund will also focus on special education, with a parent representative looking to reward the educators that are "literally driving their students to and from school because of the lack of bussing. By the time they get home they don't have time to grocery shop, cook, or get their oil changed."
This has inspired the fund to not only seek out restaurants that can send food to an educator's house, but also the delivery of groceries and potentially a meal-tree concept.
"Everyone loves a free meal," Benozer said.
The effort will be ongoing, with Benozer open to any and all ideas, either from an individual or business. You can email her at Rebecca.Benozer@sage pub.com.
Editor's note: This holiday season, we are highlighting organizations and causes that deserve special attention as we wade through what efforts we individually are looking to support in a time of great need.
You might also be interested in...