A Double Memoir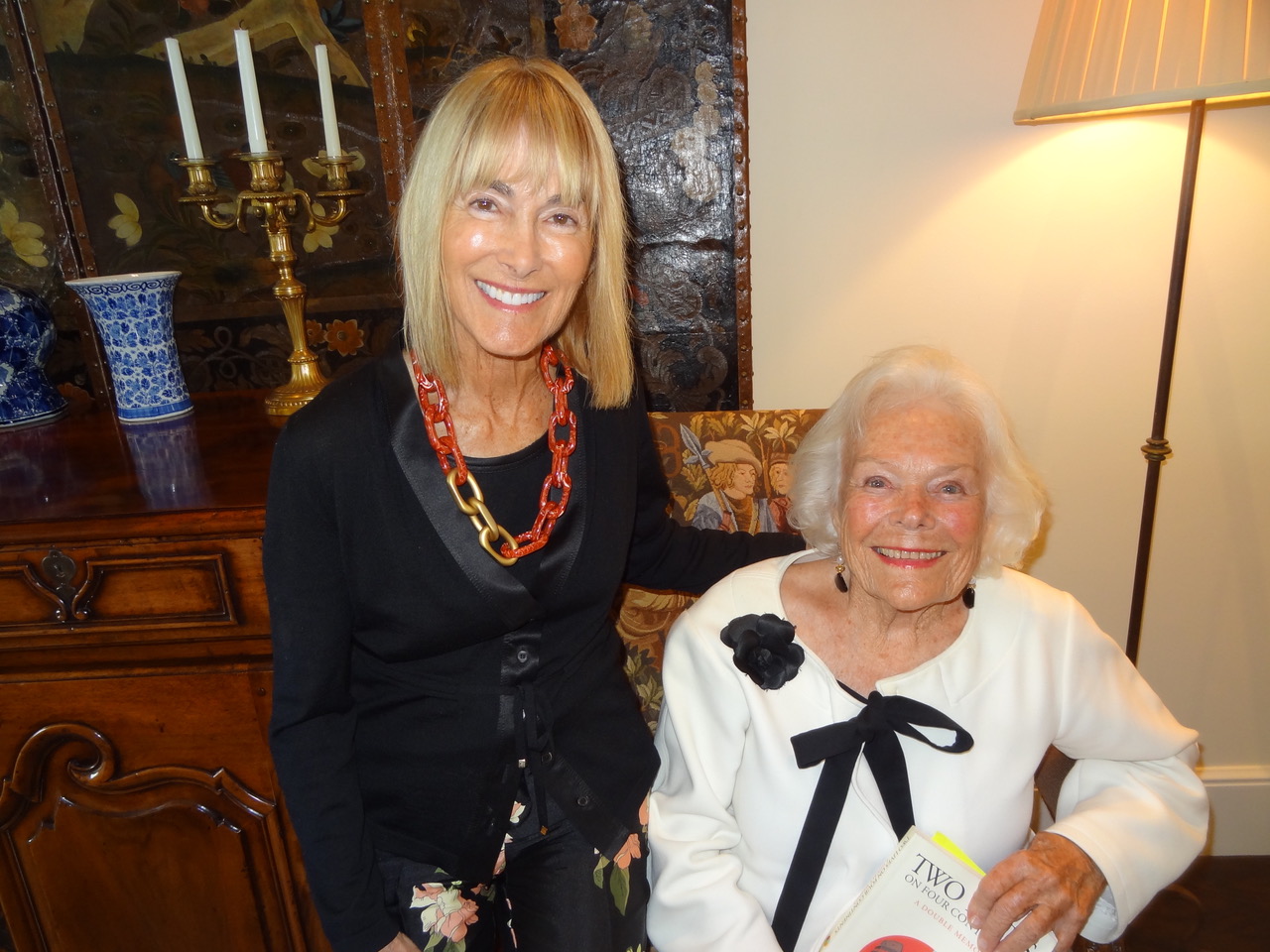 One of our local luminaries, Mary Tonetti Dorra, has just published another book. I first met Mary on a Santa Barbara Museum of Art trip to New Zealand where she had entrée to the American Ambassador's home and particularly the gardens. The Santa Barbara gang got to come along. Since then, she's been a busy lady.
Mary's latest endeavor is Two Lives on Four Continents, which shines a light on her life and her late husband, Henri, and some of the many places they lived. Henri was an author and professor of history of art.
Anne Smith Towbes invited a group of friends to her home for one of several book signings. The bites served were very clever, having a food from all four continents. She introduced Mary, who then read excerpts from her book.
Mary graduated from Vassar College in 1956 with a philosophy degree and then headed to Italy where she studied at the University of Florence for three years and was a research reporter in the Rome bureau of Time-Life. Next came graduate school at UCLA and a Master's degree in Italian. She taught Italian at UCLA and UCSB. During her 40 years in Santa Barbara, she raised two daughters, cared for Henri, worked her gardens, and volunteered. They always lived part-time in Paris since their marriage in 1965.
Mary has been on the Garden Club of America National Speakers' list since 1980 and has lectured throughout the United States. She's written travel and garden articles for many magazines including House Beautiful, Travel and Leisure, and the Los Angeles Times Magazine. Her second book, Beautiful American Rose Gardens, sold more than 9,000 copies in the first three weeks.
May Two Lives on Four Continents do well. You've come a long way, Mary.
You might also be interested in...