Taking Advantage of the Pandemic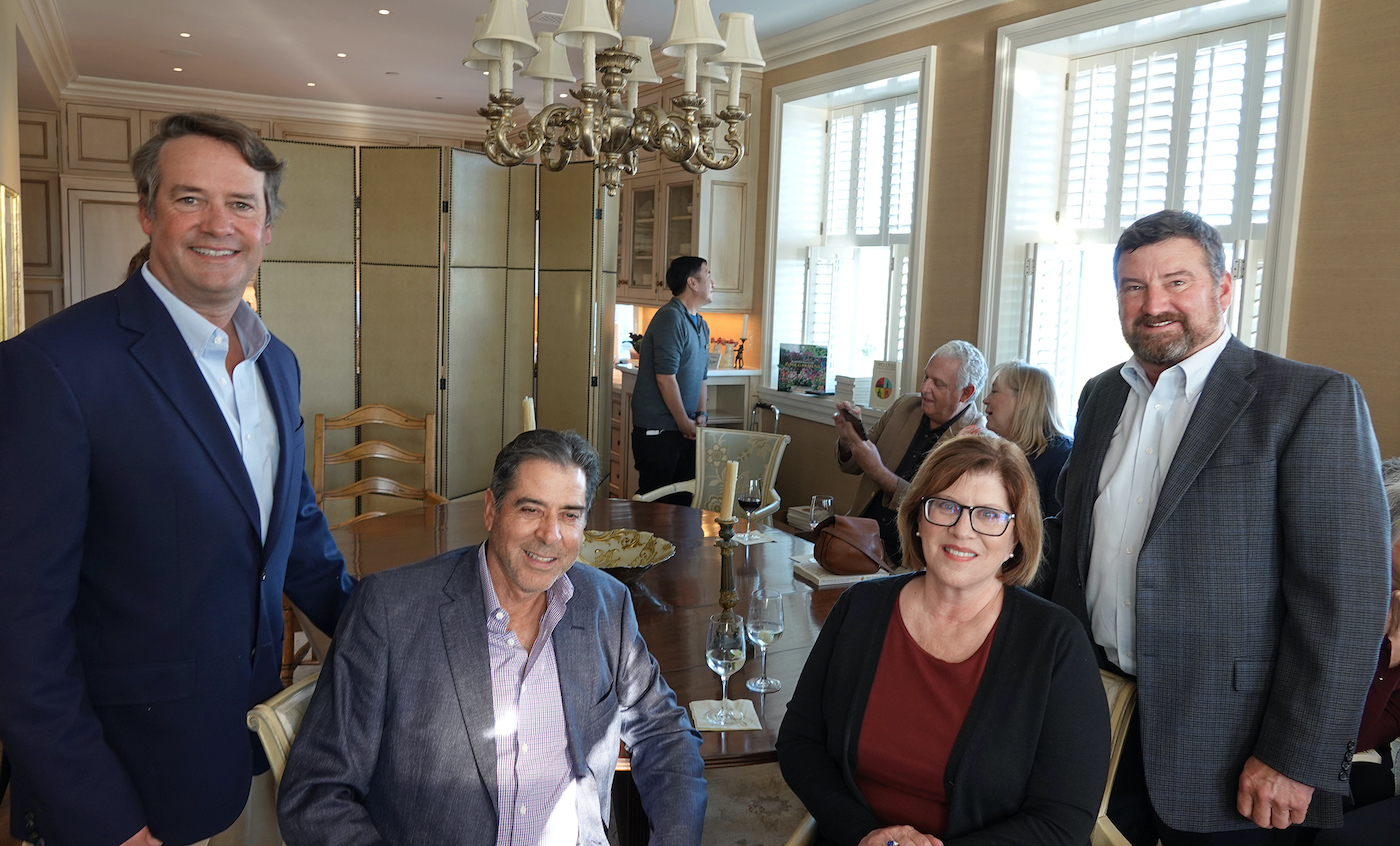 Veteran travel writer Mary Tonetti Dorra has just published her double memoir, Two Lives on Four Continents.
Mary, whose work has appeared in The New York Times, Travel & Leisure, and Gourmet magazine, celebrated the occasion with a boffo bash at the Granada penthouse of Dan and Meg Burnham.
"I'm a Texas girl who happened to be in the right place many times!" says Mary, a Vassar graduate with a Master's in Italian from UCLA.
The book, her fourth including two garden works, took her 10 years to complete and she thanks the pandemic restrictions for enabling her to finish the entertaining tome.
"It enabled me to really knuckle down and concentrate," she declares. "Against the sweeping history of the 20th century two people from different worlds find each other and create a unified life."
Among those turning out to fete Mary, who I often quip puts the Dorra in adorable, were Kostis Protopapas, Palmer Jackson, Simon Williams, Caren Rager, Robert and Susie Miller, Charlie and Gayle Rosenberg, and Ginger Salazar.
You might also be interested in...