Purple Pride: 2021 Walk to End Alzheimer's Returns to Santa Barbara
The Walk to End Alzheimer's happily returned to Santa Barbara on November 6, following a two-year hiatus. A total of 551 registered participants and 79 teams met in Chase Palm Park for the 3.1-mile loop around Cabrillo Boulevard or met in their neighborhoods around the county.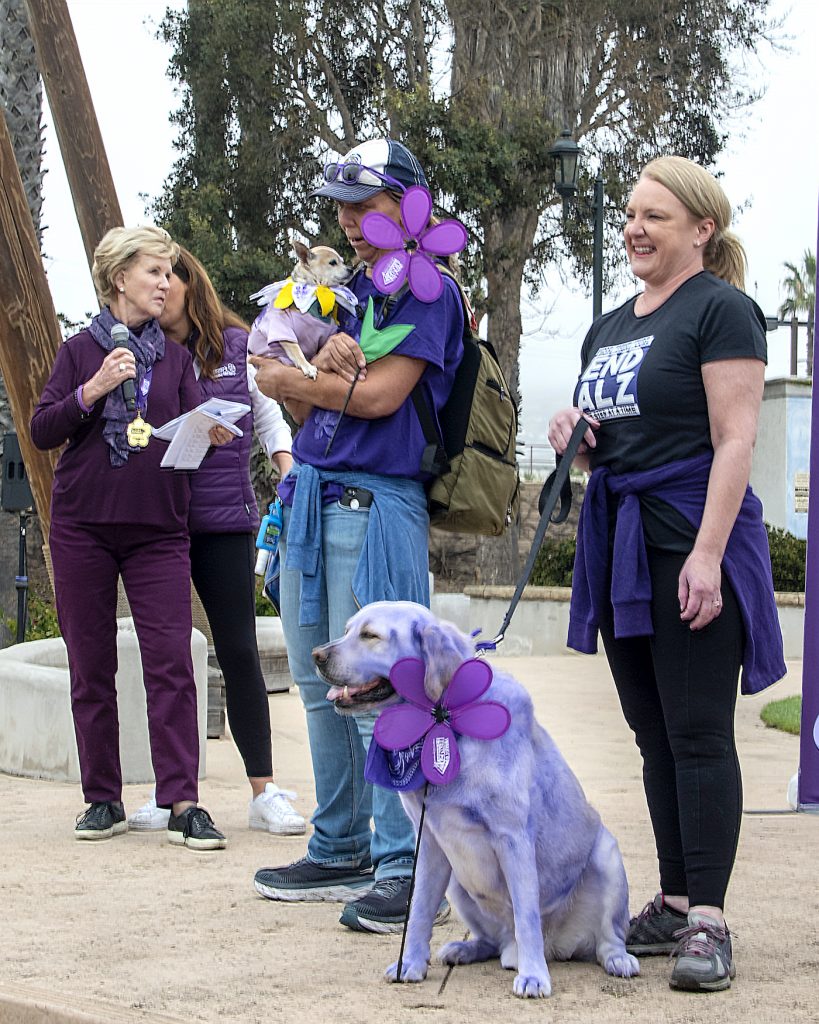 Walkers sported a purple t-shirt and carried a flower of their choice.
Chase Palm Park had two balloon archways, info booths, a DJ, water stations, and their traditional Promise Garden of handmade flowers for loved ones. The Purple Pooch Contest had a tie for first place: Gus, a yellow lab covered in purple hairspray representing Santa Barbara Estate Planning and Elder Care, and a chihuahua, Lucy, in a purple vest and scarf. 
Cheerleading squads from Santa Barbara High School, San Marcos High School and Bishop Diego High School with purple pompoms lined the starting archway to cheer the walkers on with, "Here we go walkers, here we go!"
One of the first out the gate was Team Casa Dorinda, whose residents took strength training by a physical therapist to be in shape for the walk.
The fundraising goal of $190,000 was met and increased to $200,000 with a $10,000 donation by Union Bank at the walk.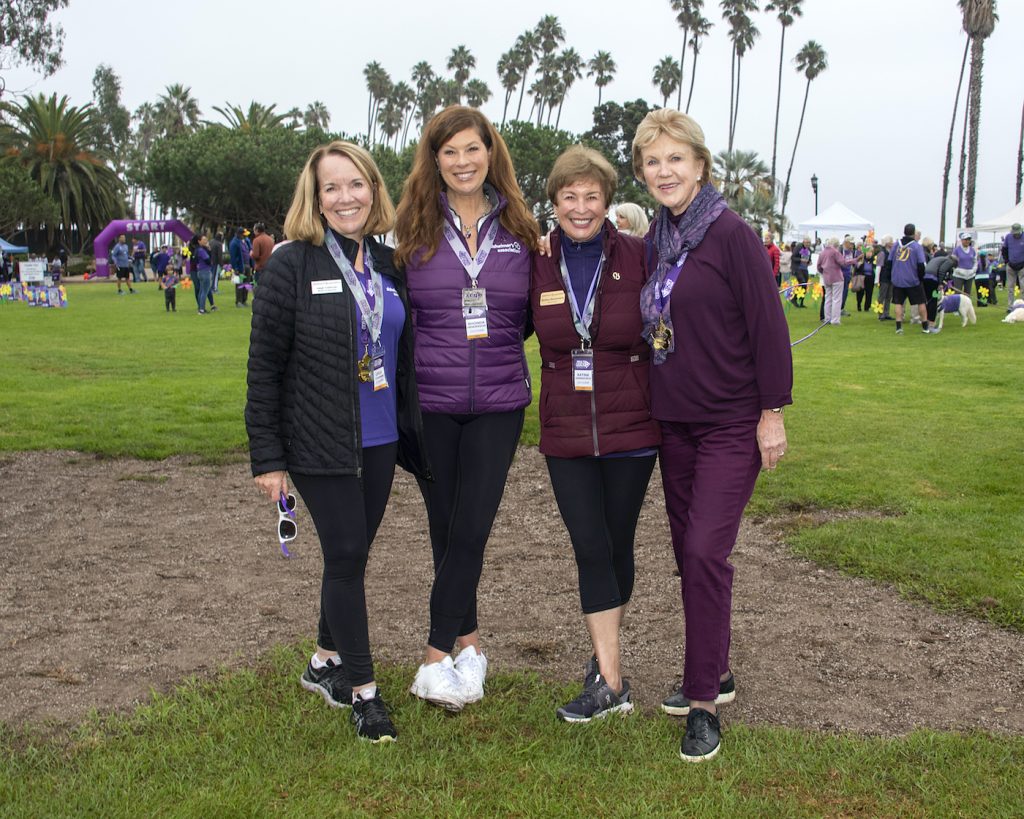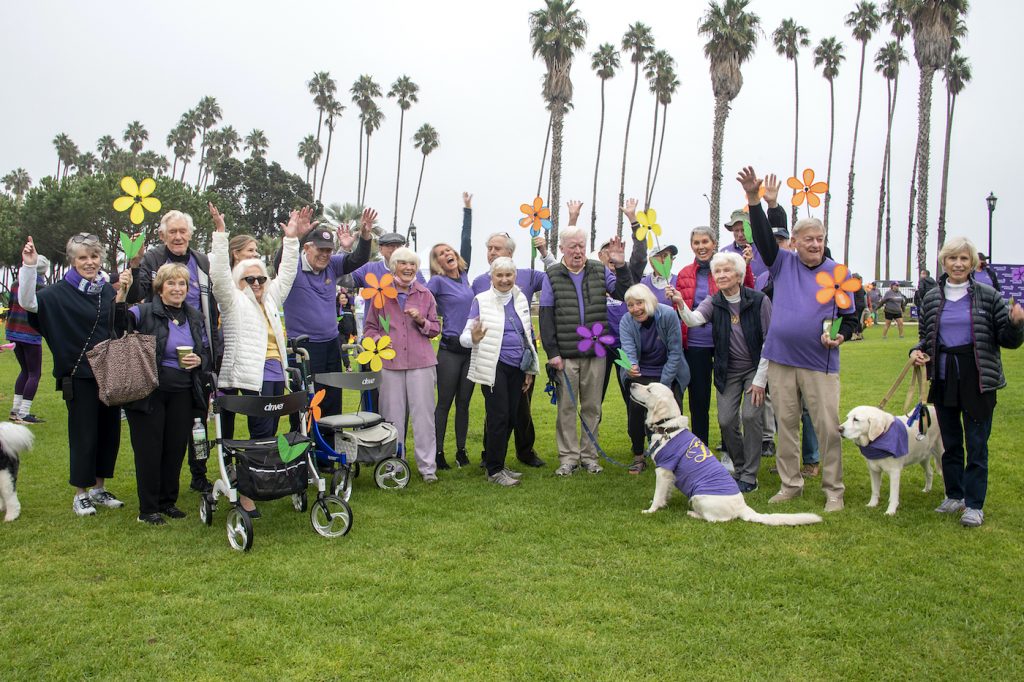 The Opening Ceremony briefs were done by honorary chair Gerd Jordano, with co-chairs Katina Zaninovich, Rhonda Henderson, and Leigh Cashman.
"We thank all our sponsors, over 40 volunteers, and you, our walkers and fundraisers! The majority of the proceeds goes to funding local care and support of our local Alzheimer's patients and their families by providing free education classes and support groups with the California Central Coast Chapter staff and trained volunteers. A portion of the funds goes to the national Alzheimer's Association in their research efforts to find a cure for this disease," Jordano said.
The highest amounts raised by an individual went to Zaninovich at more than $12,000, and by teams: the Alzheimer's Women's Initiative with 19 members at more than $30,000, the Cambridge Drivers Team with nine members at more than $19,000, and Team Carpinteria with 16 members at more than $15,000.
The event sponsors included: BMW Santa Barbara, Cottage Health, The Oak Cottage of Santa Barbara, Union Bank, VNA Health, and Westmont Mariposa at Ellwood Shores; and Bronze Sponsors were Casa Dorinda, Central Coast Home Health and Hospice, Covenant Living, First American Title, Hennessy International, SIMA, State Farm Paul Cashman, Swell Santa Barbara Athletic Club, Valle Verde, Vista del Monte. Media sponsors include 805 Living, NewsChannel 3-12, La M 103.7, and KHAY 103.3.
411
The 2021 funding drive is open through December 31. Visit alz.org or call (800) 272-3900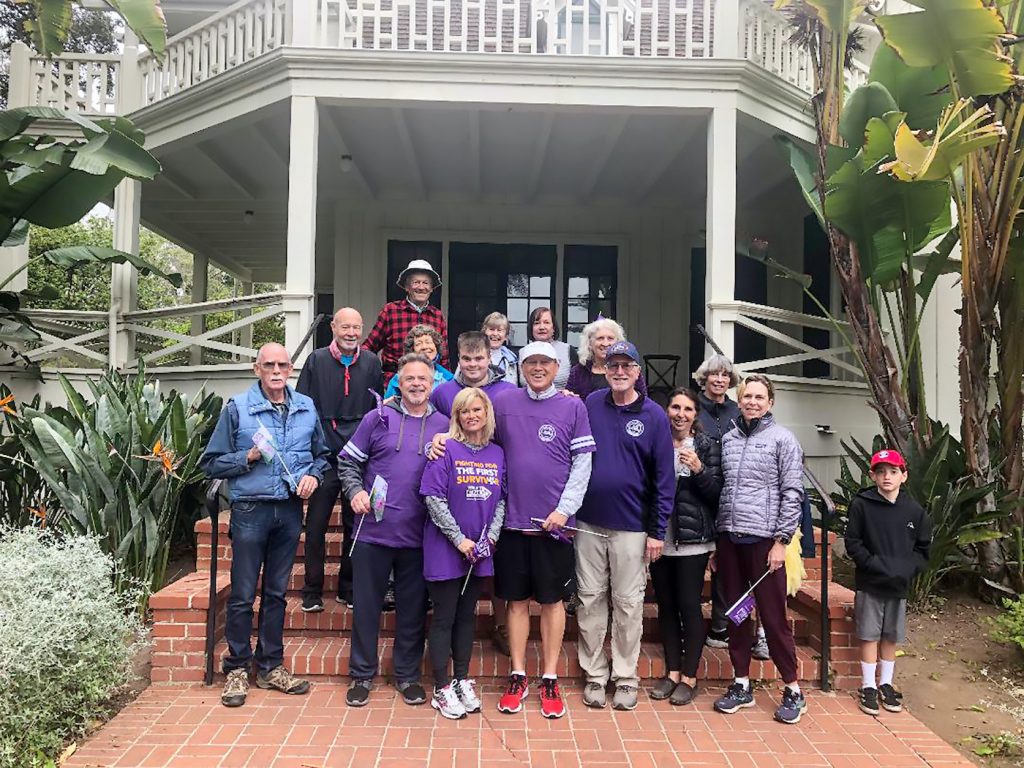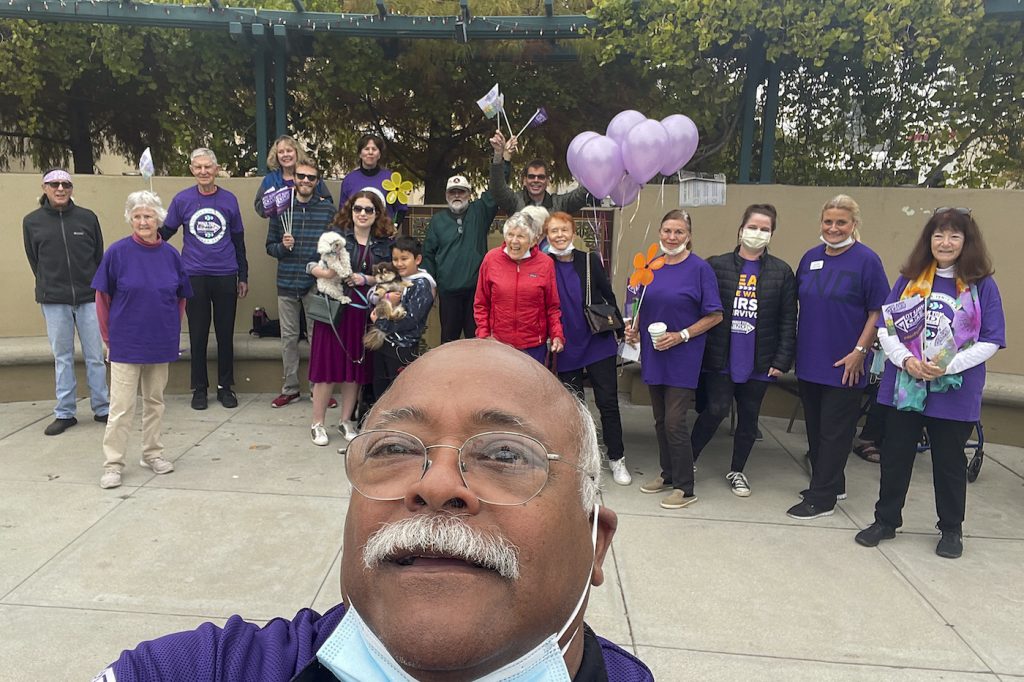 You might also be interested in...