Pairing the Turkey: Thanksgiving Wine Tips from the Local Food Scene
After all the holiday gatherings that were cancelled last year, Thanksgiving will take on extra special meaning in 2021. More pressure, perhaps, to find that perfect wine to pair with turkey and all the trimmings. But a sigh of relief, for many, that someone else is willing to do the cooking. Here are a few timely ideas around what to sip this holiday from local gourmands who also have Thanksgiving covered in the kitchen.
The San Ysidro Ranch
The Stonehouse Restaurant's executive chef, Matt Johnson, is going gourmet for Thanksgiving with a seasonally-driven menu speckled with herbs and produce grown right onsite. The four-course experience includes a honey-brined organic Mary's Turkey with traditional trimmings; roasted chestnut and porcini mushroom soup with Pink Lady apples, chestnuts, brioche and Bellwether Farms crème fraiche; and pan-seared Maine diver scallops with celery root, pancetta, peewee potatoes, pea shoots, and Manila clam chowder. Dessert highlights include the Traditional Pumpkin Pie with brown sugar Chantilly and orange rum raisins. Bookings are available Thanksgiving Day from 11 am to 7 pm and are priced at $185 per person, or $295 with wine pairings throughout.
Among the wines that the Ranch's sommelier, Tristan Pitre, is selecting for Thanksgiving at the Stonehouse: a Pinot Gris by Domaine Mann from Alsace – it "boasts a wonderful orchard fruit-driven palate that complements many of the hard herbs used in Thanksgiving dishes," says Pitre – and a Sonoma Coast pinot noir made by Santa Barbara resident Catherine Blagden, with "lots of dark cherry, tea, and spice-driven flavors, and a richer texture, so it can move from turkey to red meat."
I asked Pitre for tips to help navigate choosing the right wine for our own Thanksgiving table. "As a general rule, lighter and lower-alcohol wines like Beaujolais go well with a traditional Thanksgiving feast," he told me, "but if you prefer heavier wines, don't feel the need to force it."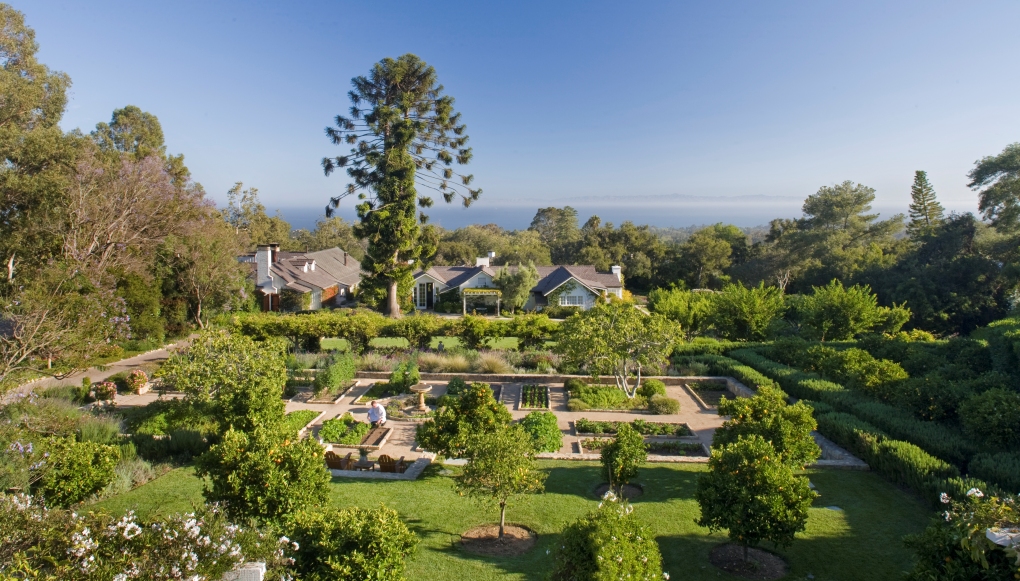 When I pushed for a specific local recommendation, he pointed to the Radian Vineyard Pinot Noir from The Hilt.
"The Radian Vineyard is one of the most unique sites to grow pinot noir on the far western edge of the Sta. Rita Hills," he said. "The vines are planted in powdery white soils comprised of hydrophobic diatomaceous earth and contain a strong minerality, bright acidity, and a tension unlike any other pinot noir from the area."
sanysidroranch.com, 805-565-1720.
The Rosewood Miramar
A pair of Thanksgiving Day options at this luxe oceanfront resort. The Brunch Buffet inside the Chandelier Ballroom will host two seatings — at 1 pm and 4:30 pm — and feature an impressive array of options, including a Farm to Table Market & Lettuce Wall and a sushi station; the Morro and Humboldt Bay Raw Bar will feature oysters, lobster tails, and urchins on the shell; the Carving Station will dole out turkey, ham, and prime rib; and the Chef's Table will have the fixings, like roasted Brussels sprouts with pancetta vinaigrette and Yukon Gold whipped potatoes. Pricing is $145 for adults and $65 for kids.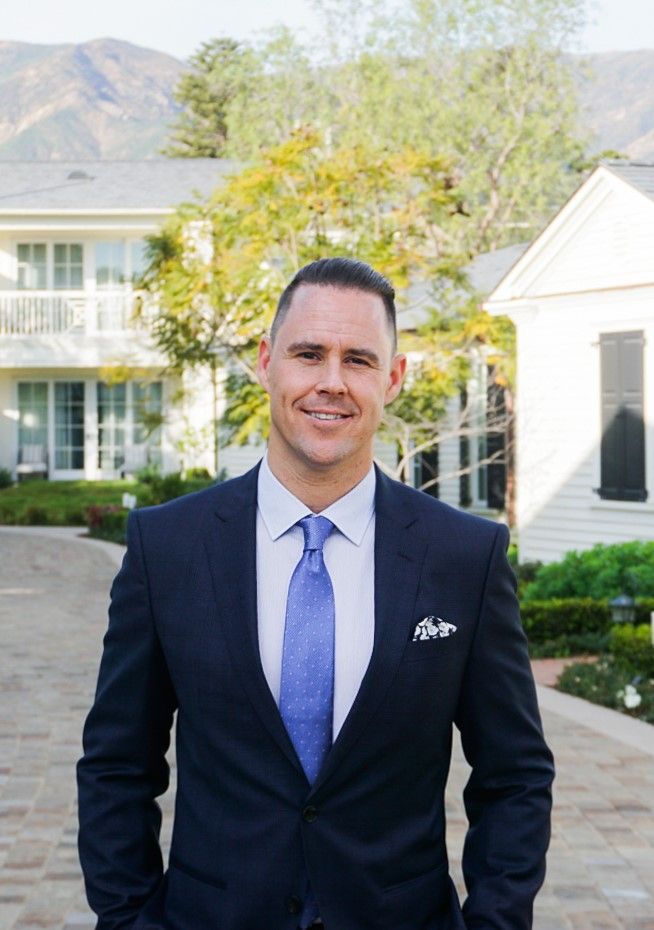 Executive Chef Massimo Falsini is offering a prix-fixe four-course feast at Caruso's – traditional Thanksgiving fare with an Italian spin. The main course features options like a slow-roasted Heritage turkey with chestnut stuffing; a Zuppe di Pesce with octopus, mussels, clams, swordfish, and Dungeness crab; and a Devil's Gulch chicken with a black truffle stuffing and parsnips. Priced at $175 for adults and $75 for kids (young ones under age four eat free), seating is available from 3pm to 9pm.
The resort's Director of Wine, Daniel Fish, selected "some very special wines" for the Caruso's experience, "which highlight the surrounding region [of Santa Barbara] and international wines from France and Italy," he says. "Many of these selections have been chosen specifically for this menu and will be poured from the Coravin."
The upgrade to wine pairings for each course is $155 per person.
Fish's personal wine pick for the Thanksgiving table? The 2018 Au Bon Climat 'Isabel' Pinot Noir.
"Losing the legendary winemaker Jim Clendenen earlier this year was a tragic loss to the local and global wine community," he says. "It will be a nice way to remember this icon, enjoying his wines around the dinner table this holiday season. His pinots also happen to be a beautiful pairing for a Thanksgiving feast."
rosewoodmiramar.com, 805-303-6167.
Helena Avenue Bakery
The team at Acme Hospitality is all over Thanksgiving. At The Lark in Santa Barbara, chef de cuisine Logan Jones is featuring a dine-in pre-Thanksgiving dinner on Wednesday, November 24, starring his signature date-braised lamb shank; reservations required. And at La Paloma Café, executive chef Jeremy Tummel's pre-Thanksgiving offering is for takeaway only and includes a whole roasted rotisserie chicken topped with peppercorn apple sauce, rotisserie potatoes, roasted cauliflower, and Caesar salad; perfect for two to four and priced at $85.
Helena Avenue Bakery has Thanksgiving Day covered with everything… but the turkey. The line-up of trimmings includes their turkey brine kit; a sourdough bread stuffing kit; a Navel orange and cranberry compote; take-&-bake brioche rolls; and porcini mushroom and black pepper gravy. All dishes are under $30 and come packaged for four to six guests with instructions. And for dessert, don't forget the pie! The house-made Apple Cranberry, Sweet Potato, and Smoked Pecan pies are priced between $34 and $40. All orders must be placed by 3 pm on Sunday, November 21.
helenaavenuebakery.com, 805-880-3383.
Next door, the Santa Barbara Wine Collective is offering complimentary holiday gift packaging for every two-bottle purchase throughout the season. Acme's Operations Manager Kacey House offers a great Thanksgiving wine buying tip.
"Don't be afraid to spend less," she says. "An expensive price tag doesn't necessarily mean a better product. Most of the time, that extra cost is because of heavier packaging and a fancier label, or even more additives — yuck!"
When I asked for a specific bottle for the holiday table, she picked a Wine Collective bestseller. The 'La Cuadrilla' by Stolpman is a field blend of various Ballard Canyon red grapes. "This red blend is versatile enough to pair well with almost any holiday dish," says House, "and is budget friendly enough to cook with, too!"
santabarbarawinecollective.com, 805-456-2700.
Toma Restaurant
Toma owner Tom Dolan shared his own Turkey Day wine picks with me. His variety of choice? A Santa Barbara pinot noir, and anything from Foxen.
"Even their entry level pinot, from Santa Maria, is exceptional, really nicely balanced," he says. "And then you start moving onto their John Sebastiano, Bien Nacido Block 43, Julia's," he continues, referring to the label's vineyard-specific pinots, "and they just get better and better."
Dolan also points to the wonderful mix of Italian bottles on Toma's wine list, many of them super special artisanal selections that he's uncovered while on his yearly walking treks across regions like Tuscany and Piedmont. Think brunellos, nebbiolos, and Chianti classicos. They tend to be lower in alcohol, "which can be a perfect choice for Thanksgiving."
Dolan and his team at Toma are taking Thanksgiving off. Instead, he's offering up his restaurant — one of the best places to eat in all of Santa Barbara — as a break from the barrage of traditional Thanksgiving foods, either before or after Thursday.
"When the family has done what they need to do, many people are just going to need a break," he says.
And that's when some of Toma's signature offerings — the seared scallops with pea and scallion risotto, grilled asparagus and pork belly lardons, or the braised beef short ribs with whipped potato and red onion confit — will taste extra delicious.
tomarestaurant.com, 805-962-0777.
You might also be interested in...