Montecito Provided the Platform for Her Ambition
When I talk to little kids about psychology, I tell them that psychologists are interested in how people think, feel, and act. I like to remind them that there are many amazing things that change about us as we grow up. For example, if exposed to sign language from an early age, deaf children will "babble" and sign nonsense words in the same way that hearing children make nonsense sounds. The study of these changes throughout our lives is known as developmental psychology, and it focuses on the way we mature and interact with the world. This week, we're hearing about a particularly amazing skill that originated in childhood from a local named Halie Robinson.
Halie is a 25-year-old graduate of entrepreneurship and psychology who is living her dream of running a show stable. Having ridden horses since the young age of two years old, Halie has been a part of stable life since practically her earliest memory. Today, she's here to tell us about her experiences in horse riding and her motivation to open Huntridge, the boutique show stable.
Dear Montecito,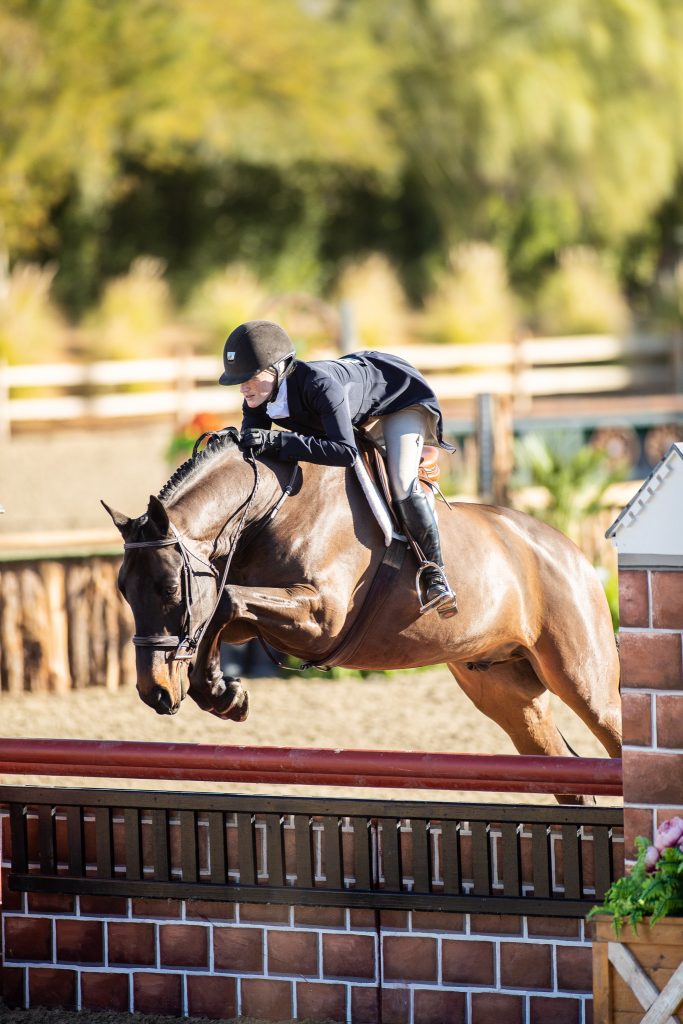 I was born and raised in this amazing town known as Montecito. Not a day goes by that I am not enamored by its endless charm, and I truly believe it will never get old.
I was lucky enough to attend Chapman University where I studied entrepreneurship and psychology. Like my hometown, my education at Chapman gave me the skills and knowledge to pursue my passion of horseback riding and eventually turn it into a profession. I now run a boutique show stable, called Huntridge, located in Santa Rosa Valley, about 45 minutes south of Santa Barbara.
I started riding competitively when I was five years old at a barn called Amapola while attending Montecito Union School. The best part of my weekday was my mom picking me up from school with a Blenders, a Santa Barbara staple, and heading out to the barn for a lesson where several other MUS friends rode as well.
Over the last 20 years, my main focus has been developing my career within the equine industry. During college, I decided to study abroad at the University of Amsterdam for one semester where I continued to ride professionally. I had the opportunity to experience the business overseas, which is more focused on the development and sales of young horses. During this time, I was able to further my understanding of the process in which horses are trained, selected, and sold, which then became an asset to me back in America when buying in Europe.
With riding being my lifelong passion, I am eternally thankful to be able to make it my career, pursuing my goals in competition, training horses, and coaching riders. My focus now is essentially to grow within the program I've developed as well as continue competing and coaching at higher levels.
I'm grateful to my upbringing and experiences for giving me the ambition and vision to work positively towards my goals. As the saying goes, you can do anything you set your mind to. A lot of people have dreams and goals that seem too far-fetched to them or might even seem impossible. But whether you believe you can or believe you can't, you're right!
Best,
Halie
P.S. Parents of Montecito children, if you have recommendations on people to feature in "Dear Montecito" please contact me, stellajanepierce@gmail.com!
You might also be interested in...