It's Apropos! Catering Business is the Perfect Fit for Michelle Isom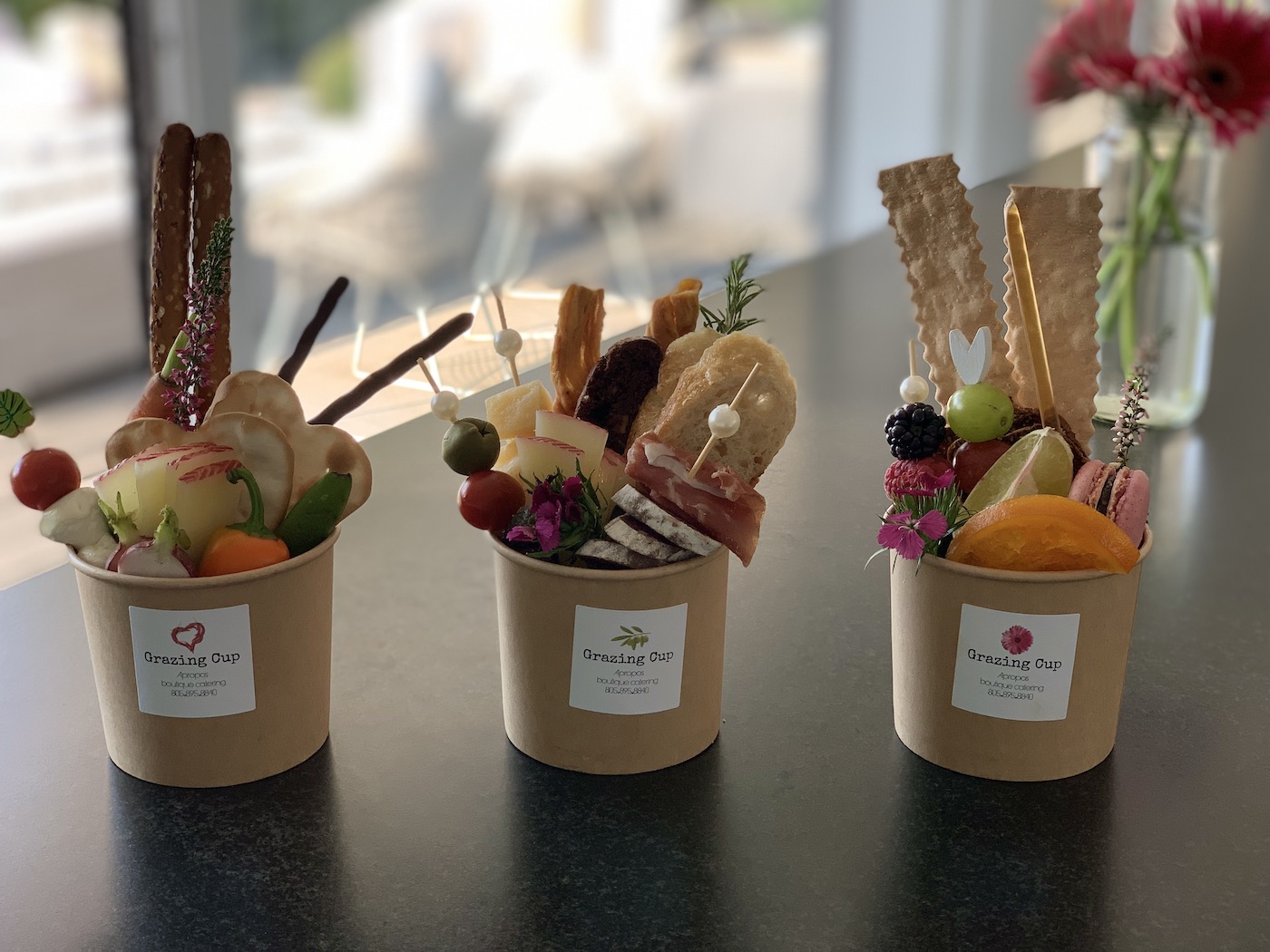 On these chilly fall days, nothing sounds better than a warm grilled cheese sandwich and a cup of homemade soup. Nothing sounds better — except perhaps having someone else make that deliciousness for you. (And bonus points if they can set-up and clean-up!)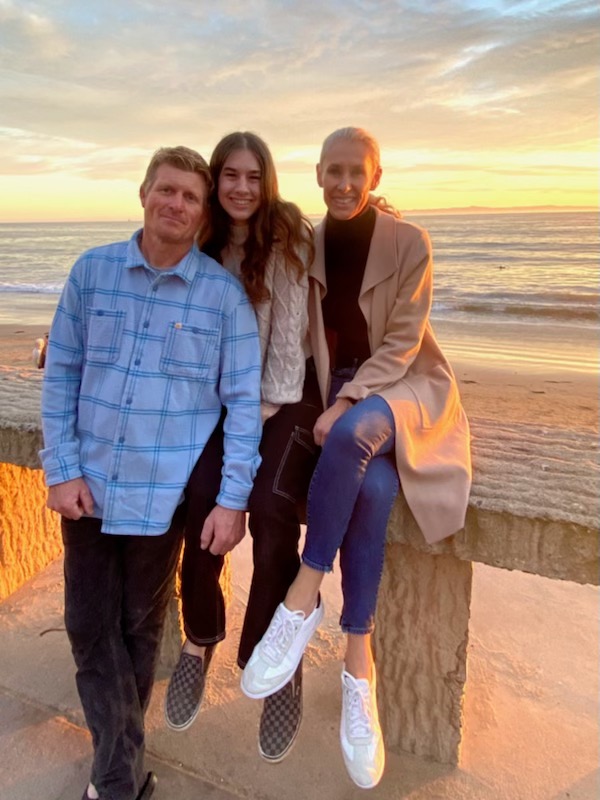 Enter Michelle Isom, a longtime member of the Santa Barbara foodie community, who is channeling her energy into her own boutique catering company, Apropos Catering, for fetes in the 93108 (and 93101!).
Isom has been churning out summer meals at the Knowlwood Tennis Club in Montecito for the past seven years, and before that, many remember her as the owner of Epiphany (a well-known eatery on Victoria Street for a decade).
"My first event at Knowlwood was a Memorial Day BBQ. I had just opened my Snack Shop Cafe at Knowlwood and we had to prepare meals for 180 people. We did a full BBQ selection, salads, and all the fixings. It was great fun. I knew I was in the right place," Michelle said.
While she operates her business at Knowlwood during their summer season, Isom realized there was an opportunity to combine her love of food with her love for people. And so, her vision for Apropos Catering was born.
"I wanted to help my clients make the most of their time with friends and family when entertaining. My passion is to create an experience. I love working with the host on a menu, deciding how to set it up, and what ingredients to use."
Indeed, one of the hardest things in planning an event is the set-up and prep – the labor and time it takes behind the scenes to make it happen. Michelle elaborated, "The word 'catering' itself sounds intimidating and expensive. I saw there was a void, especially here in Montecito, for people who want to entertain and typically would cook themselves, but don't want to get stuck in the kitchen all day." 
With Apropos Catering, Isom steps in and handles all the menu planning, as well as prep and food service. She customizes the food and can tailor it to specifications based on what guests want (a vegan side or a gluten-free bread).
"I hope to take out the time-consuming part of cooking that goes along with having a dinner party. The truth is, so many people want to have a good meal, but going out costs a lot and it is hard to entertain at a restaurant. It is so nice when you can host people at your home and have the option to move around."
Michelle prides herself on knowing her clients and what they want.
"All of my work is word-of-mouth. I love getting referrals from my clients or from a guest who has attended an event or a dinner that I catered. It's the best compliment," Michelle said.
Whether it is a cocktail party, a kid's birthday, or an elegant formal dinner, Michelle is able to harness her menu knowledge with her flair for making everything look fabulous.
"We recently did a vegan paella and Banoffee pie for a local celebrity birthday party. There is always something new to create and I get that from the clients I work with!"
Starting the catering business seems a natural progression for Michelle, who got her start making pizzas at a pizza parlor in high school and later put herself through college working in restaurants.
"I waited tables, served cocktails, managed bars, traveled and opened restaurants for Bice and Patina — I did it all!"
Now, she gets to mingle while making bellies happy all over the South Coast.
"When you go out to eat, it is not only the food, but it is all the details that go into the experience. It is always something special – whether it is celebrating with friends, a romantic date, or family gathering. It is creating memories."
So, what's her go-to favorite when planning a catering menu?
"I love our tuna tartare or braised beef short ribs, especially this time of year. And for dessert, our clients ask for our famous brown butter sea-salt graham cracker peach crumble with a cinnamon whipped cream — it is just divine!"
Michelle's catering business is a family affair, with husband, Lance, often behind the scenes helping with set up and cooking, and daughter, Sofia, also packs and preps when needed.
Keeping it in the family is a good way for Michelle to stay connected with her clients as well.
"I prefer to stay small, so I can focus on the details and help make each event special. Our sweet spot is definitely between 15 to 50 people."
And when she needs a break from the kitchen, Michelle has her favorite spot to hit in Montecito: Tre Lune on Coast Village Road.
"You cannot go wrong there," Michelle said.
"I always order the same thing: Tuna Tartare, Watercress Salad, and their linguine and clams!"
411
To check out what Apropos is working on next, or to book an experience, visit her on Instagram at instagram.com/aproposcatering/
You might also be interested in...