Grand Opening of the Nature Lab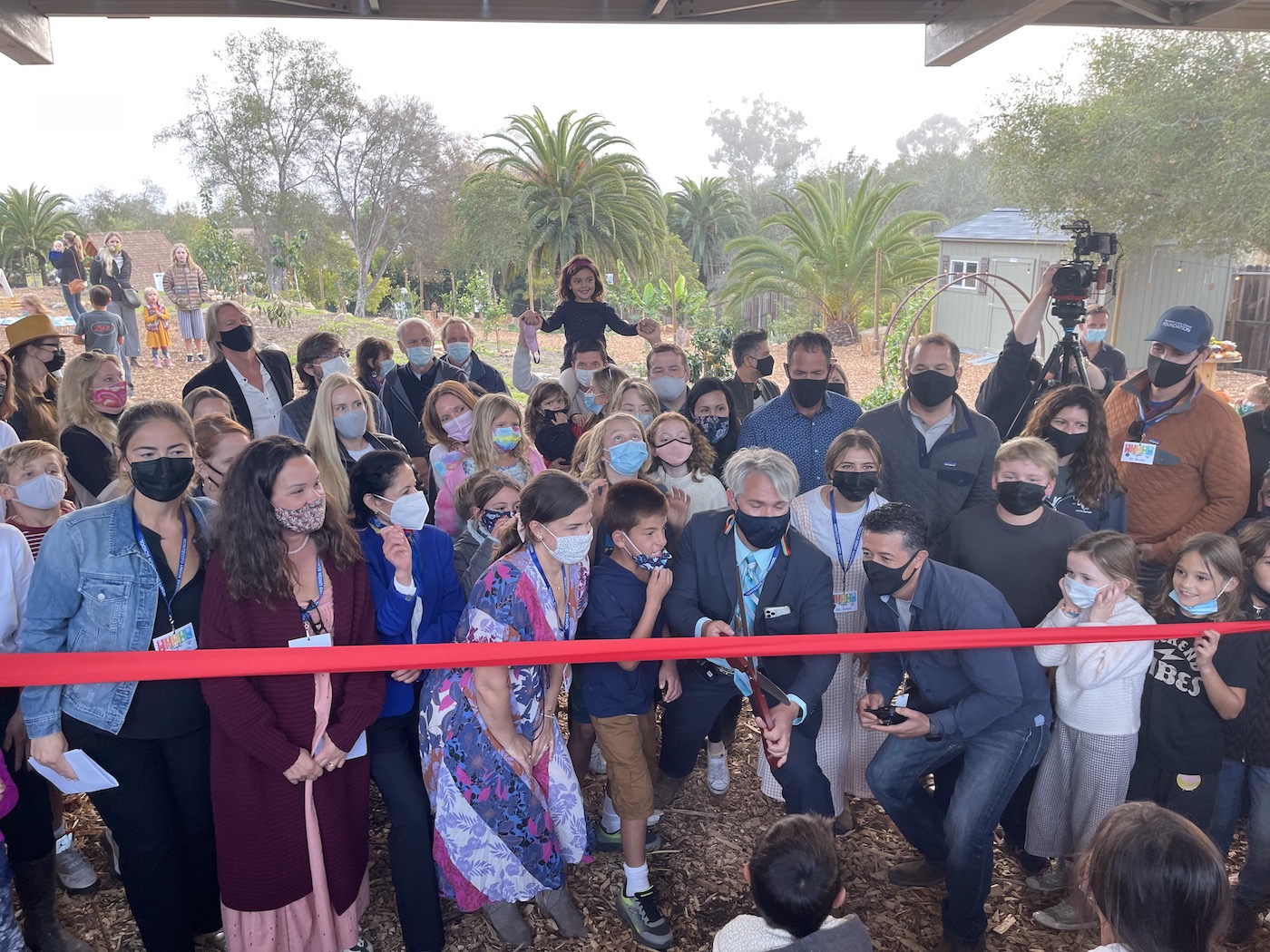 Last Wednesday evening, hundreds of Montecito Union School parents, kids, teachers, staff, and members of the Montecito community came out to celebrate the grand opening of its Nature Lab, a project which has been in the works for nearly 15 years.
"I want to thank the Montecito Union School board members, past and present, for their vision, support, and approval of such a massive project," said MUS superintendent Anthony Ranii, as the crowd gathered under a large solar structure on the property.
The Nature Lab is located on a 2.3-acre parcel of land adjacent to the main campus; the property was acquired in 2006 as part of a land-swap deal with the Montecito YMCA. Since the acquisition, the School Board had toyed with many ideas on how best to utilize the space, which held a residential home that, for many years, was rented out in order to bring some additional income to the school. Back in 2014, plans for the property included building a five-classroom building on the site, as well as an expanded parking lot, as part of a larger development plan on the campus. That plan has since been scrapped as the Board continues to focus on updating its current classroom buildings to bring them up to safety and ADA codes.
In 2019, with the financial commitment of the MUS Foundation, the focus shifted to an outdoor learning space to bolster an already robust STEAM program, with students, parents, and teachers all collaborating to re-envision the space and develop protypes that were then considered by the Board. The pandemic served to fast track the build out, offering an outdoor learning space in 2020 that helped get the kids back on campus and into the fresh air.
"We wanted to involve students right from the very beginning, and some of the best parts of the Nature Lab were designed and partially built by our students with leadership and guidance from our teachers and staff members," Ranii said.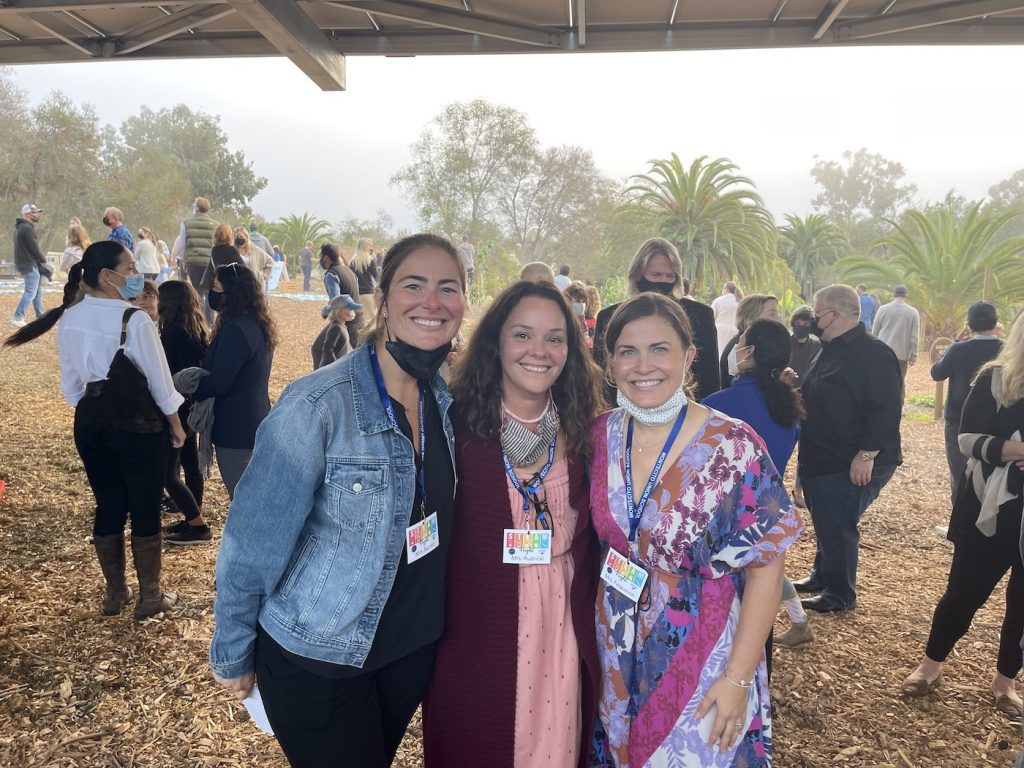 The 5th graders helped design the "Veg-ete" garden and turned dirt into soil; second graders helped plan and build the Butterfly Waystation around the Hyatt House; 3rd graders planned out and then helped build the tortoise enclosure; and first graders created "chicken enrichment experiences" at "Cluckingham Palace." Ranii said that costs were kept low by making full use of MUS Facilities Manager Jesse Landeros and his entire facilities team.
The Nature Lab, which features various "stations" including a chicken coop, gardening and farming areas, several different ecosystems, composting space, gathering spaces, and more, is focused on three main themes: environment as an agent of challenge and wonder; building a nature-inspired making and arts collaboratory; and utilizing biodynamic/regenerative agriculture.
The building of the project could not have been accomplished without board member Marilyn Bachman, previous presidents Kate Murphy and Gwyn Lurie, and current board members Chad Chase, Peter van Duinwyk, Jacqueline Duran, Jessica Smith, and current board president Susannah Osley. Other accolades go to Nature Lab, STEAM and Special Projects facilitator Sammy Simon, tech wizard Colin Valiante, Principal Nick Bruski, Assistant Principal Rusty Ito, CBO Virginia Alvarez, Executive Assistant Autumn Noe, MUSF president Tara Fergusson, MUSF Vice President Carolyn Fitzgerald, MUSF Nature Lab representative Ana Rudnicki, Mustang Fund chair Cathy Bunnin, the entire MUSF Board, and Architect Catherine Young, who is working with the school on the next phase of the Nature Lab, which will include bathrooms and an Outdoor Learning Pavilion.
For more about the Nature Lab, visit www.montecitou.org.
You might also be interested in...