Don't Doubt the Data: District 4 Swings Election Toward Rowse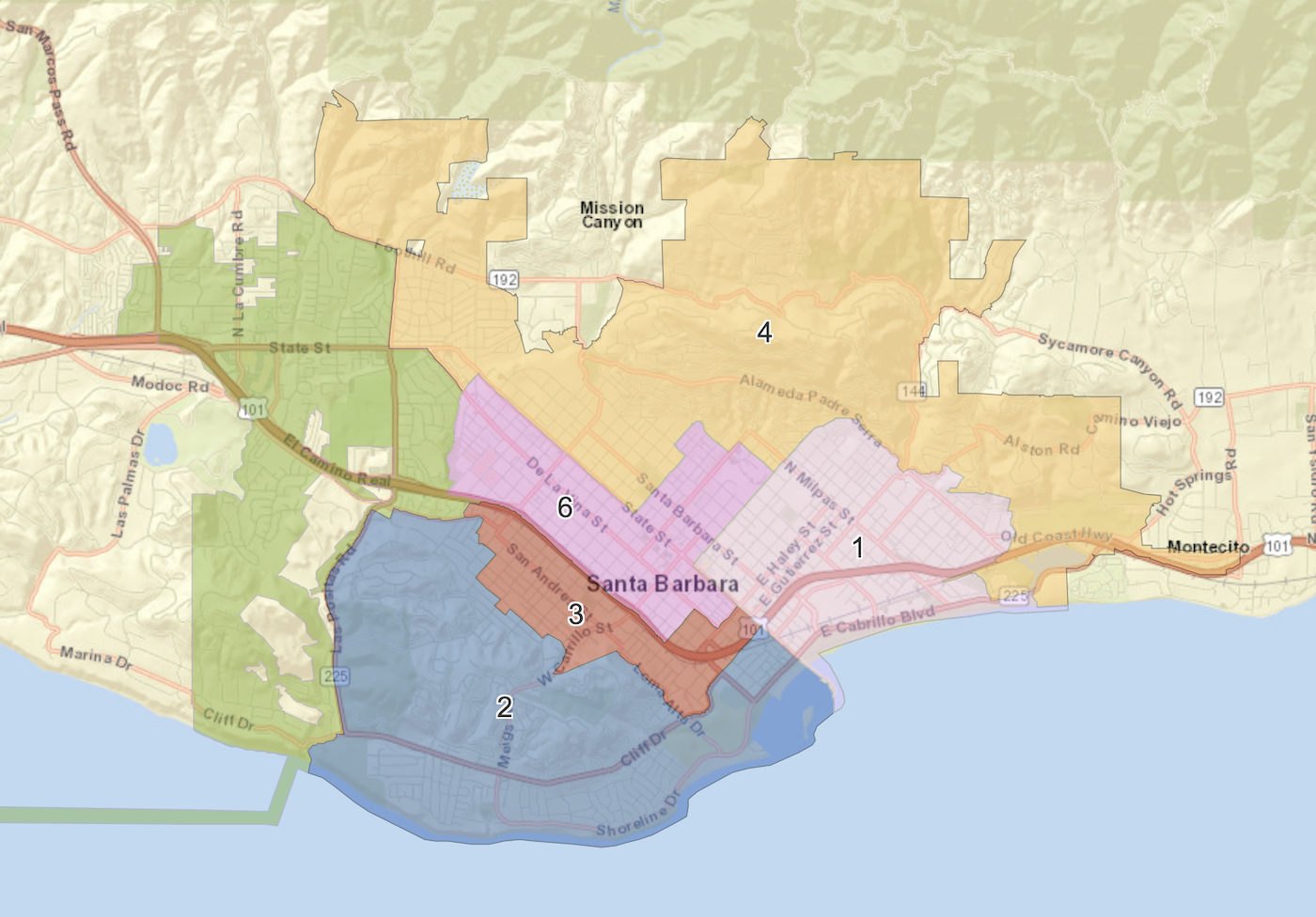 "People are sick of party politics," says Mayor-Elect Randy Rowse.
And Santa Barbara's District 4 is a prime example of it.
A glance at the details of 2021 Election results for both mayor and city council make one thing quite clear — Santa Barbara's District 4, portions of which lie in Montecito, is a definite powerhouse.
Santa Barbara's new mayor-elect, Randy Rowse, says that the district that includes Coast Village Road is certainly worthy of an abundance of attention.
"People care, and it was a very conscious decision to get out and go door-to-door in District 4; we felt like there was opportunity there," Rowse told the Montecito Journal.
For the second consecutive mayoral election, District 4 led all of Santa Barbara in number of votes cast, moving from 6,577 in 2017 to 6,966 in 2021 — the latter representing a 58.16% voter turnout rate, the highest in the city, eclipsing District 5, which was at 52.2%.
But it was Rowse's margin of victory in District 4 that was the most eye-opening — or concerning for anyone in the county's Democratic Party.
Rowse picked up 45.27% of the vote in District 4 (3,141 votes), while newcomer James Joyce was second at 28.05% (1,946 votes). Incumbent mayor Cathy Murillo, who was the Democratic Party's endorsed choice, came in a distant third at 17.57% (1,219 votes). So, voters are clearly taking the party's endorsement with a grain of salt, if not the entire shaker of salt. 
The margin of victory in District 4 was a major factor in Rowse winning the overall election with 10,037 votes, or 38.61%, and Joyce finishing second at 27.41% (7,125 votes) and Murillo third at 25.20% (6,551 votes).
In 2017, Murillo won the election with 28.4% of the vote, or 6,577 votes.
"We were very pleased by the voter turnout," Rowse said. "And it wasn't just District 4, but they definitely led the charge."
Rowse pointed to Frank Hotchkiss, a Republican, winning District 4 in 2017 as an indicator that District 4 was up for grabs. Hotchkiss won 24.1% (1,587 votes), while Murillo was second at 22.5% (1,478 votes).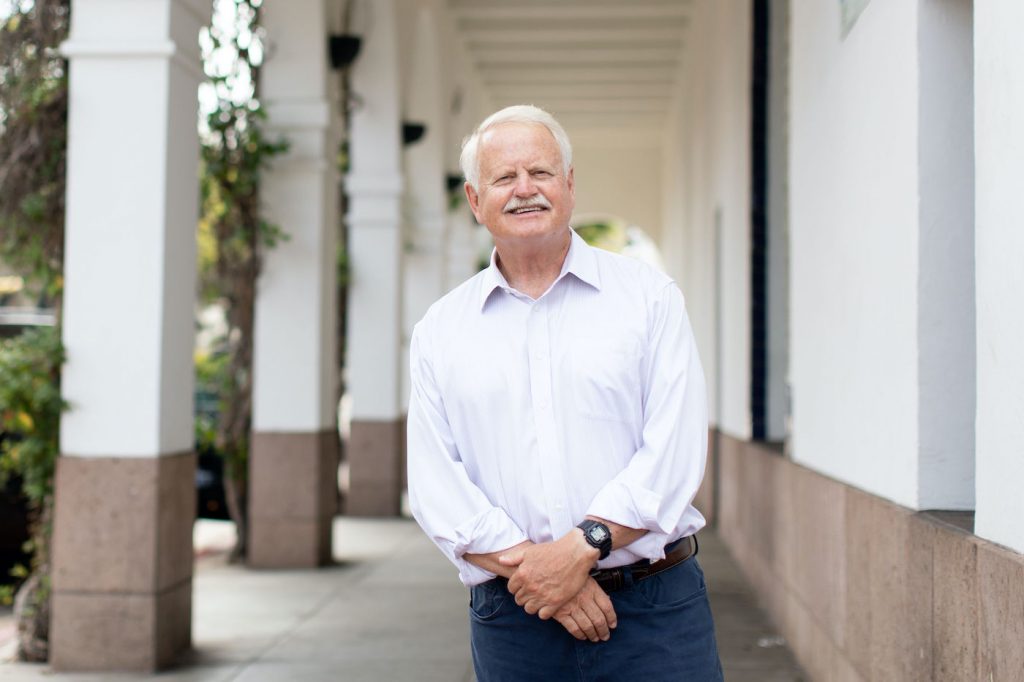 Joyce, who was buoyed by late endorsements from the Montecito Journal as well as the Santa Barbara Independent, also spent considerable time canvassing District 4.
"Turnout from previous elections indicates that the district generally has higher voter turnout and has proven to be tuned in and has engaged neighborhoods," Joyce said.
"It's what those residents have done in the past. It may have helped that we were talking to them for my campaign since early May. But I think the high turnout in the district speaks to the sense of community and the ownership and responsibility to that community," said Joyce.
According to Murillo's team, they did canvas District 4 with 548 in-person conversations (5.1% of District 4's 11,977 registered voters) and 362 phone conversations (3.4%). In other words, Murillo directly interfaced with 8.5% of the available voters in our district.
Murillo's defeat was the most prevalent in District 4, although she also lost in both District 2 and District 6, both of which she carried in 2017.
District 6, which represents downtown, was the biggest falloff since the last election for Murillo, winning the district with 36.1% of the vote in 2017 (1,244 votes), only to fall back to 31.4% (1,149) in 2021, while losing to Joyce, a fellow Democrat, in the process.
"[Cathy's] campaign worked hard. Ultimately, we didn't get the results we wanted and believe would have been more representative of Santa Barbara," said Mike Schaible, a representative from Murillo's campaign team.
Meanwhile, conventional political wisdom thought that Rowse's victory in District 4 would have aided former Republican now "declined to state" Barrett Reed's challenging of the District 4 seat on city council, but incumbent Kristen Sneddon won with 61.55% of the vote — a much more resounding victory even than that of Mayor-elect Rowse.
Apparently, the political alignment on paper from Rowse and Reed gave way to a growing distaste over partisan politics.
"On the campaign trail, partisanship came up more than even homelessness," Rowse said. "People are sick of party politics. They want to focus on the issues, and that's why change happened. District 4 was a big part of that change."
"And Kristen has shown she can make decisions on her own, not just follow the party line. She was rewarded for that."
Joyce said he heard much of the same — less politics, more unity.
"One of the things that kind of surprised me early on was the number of people who brought up that they were sick of all the divisiveness in our country and community," Joyce said.
Sneddon isn't surprised by the turnout — and is proud of District 4 and its passion for its small slice of the paradise that is Santa Barbara.
"What I've learned over the past four years on council is that the people of District 4 care, and they will show up to make their voices heard," Sneddon said. "That's why I feel so fortunate to have been chosen again."
You might also be interested in...