Opera Santa Barbara is on a Roll!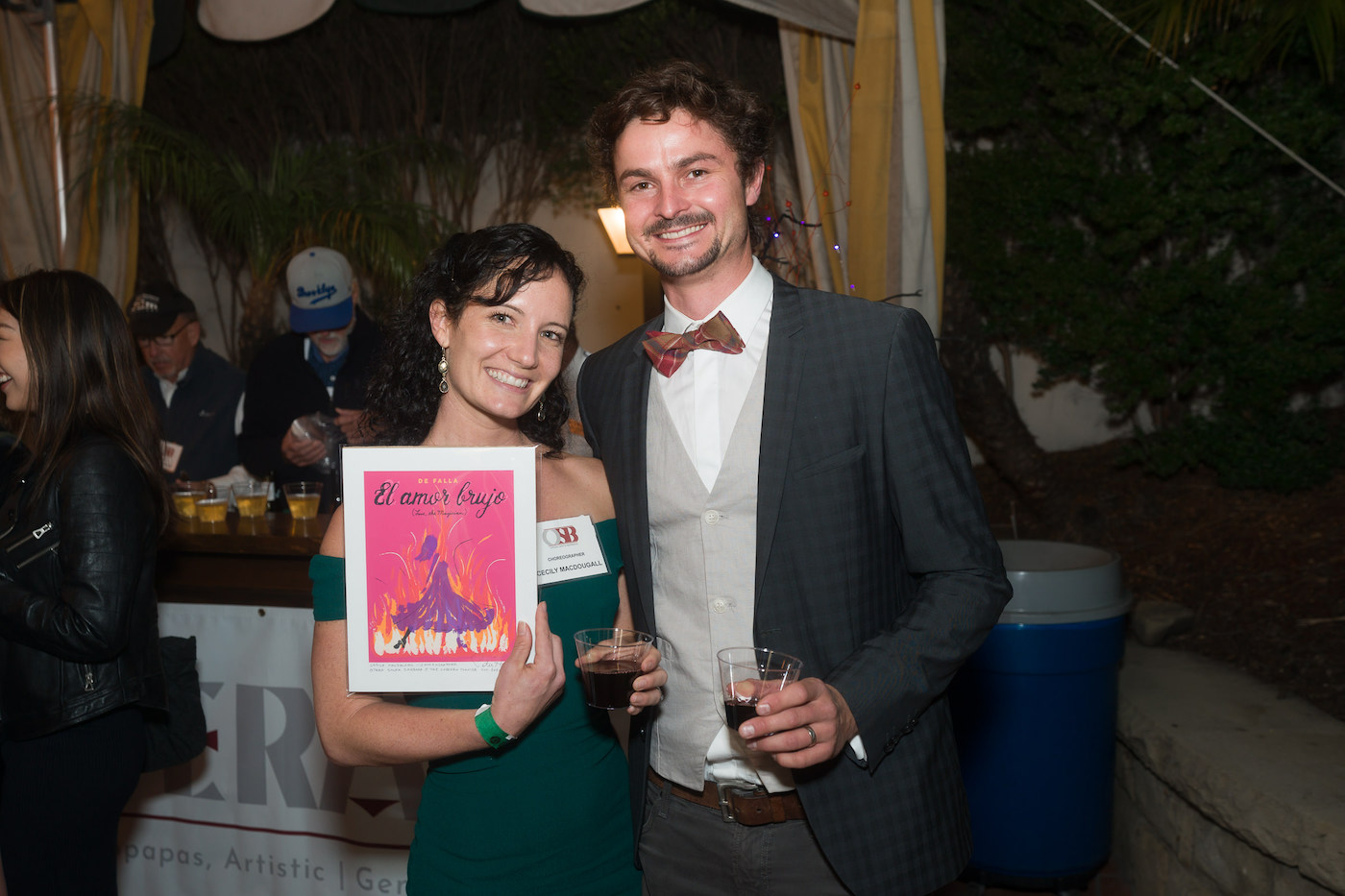 Just a couple of weeks after launching its new season with mariachi opera Cruzar la Cara de la Luna at the Granada, the singers, accompanied by talented dancers from the State Street Ballet and the Opera Santa Barbara Orchestra under artistic director Kostis Protopapas, were at the top of their game with a delightful double bill at the venerable Lobero.
The impressive show featured Manuel DeFalla's flamenco ballet "El amor burro" – Love, the magician — and Giacomo Puccini's "Il tabarro" – The cloak.
The two pieces shared the dark and nostalgic romanticism of the World War 1 era. but are contrasted by their principal expressive media-dance in Amor and singing in Tabarro, and their decidedly nationalistic styles.
Choreography by Cecily MacDougall, scenic and lighting design by Steven Kemp and Helena Kuukka, and stage direction by Layna Chianakas, just added to the standout performances from mezzo soloist Nina Yoshida Nelsen; dancers Deise Mendonca, Ryan Lenkey, Ahna Lipchik, and Tanner Blee; baritones Todd Thomas and Ben Lowe; tenors Christian Sanders, Harold Meers, and Benjamin Brecher; and soprano Alaysha Fox.
A 90-minute evening of very high note…
Wheeling & Dealing
Only about 18 months after she bought a $5 million, 4,268-square-foot home on 1.5 acres in Montecito, actress Meg Ryan has sold the property for a hefty $13.3 million.
The Sleepless in Seattle star, 59, restored the three-bedroom, three-and-a-half bath property with local firm, Becker Studios, including floor to ceiling windows and an overloaded kitchen.
Gwen Campbell, a former Goldman Sachs banker, now managing director of J.P. Morgan in San Francisco, is the buyer.
She also owns a $6 million main residence in Baghdad by the Bay's Marina neighborhood.
Ryan, I hear, has now purchased another home – 6,200 square feet on two acres – in our rarefied enclave for $9.5 million from a couple who bought it in April 2020, for "just" $5.4 million.
She also owns a $10 million condo in Manhattan's Tribeca neighborhood and a multi-million-dollar estate in Martha's Vineyard.
Leaving Town?
Rocker John Mellencamp, 70, has put his Santa Barbara retreat up for sale for $4.5 million.
The 1,800-square-foot, three-bedroom, two-bath property was bought by the singer earlier this year. It dates to 1980.
Mellencamp has sold more than 60 million albums worldwide over the course of his career.
RIP, Rossano
On a personal note, I remember Rossano Rubicondi, the Italian actor and model, who was the fourth husband of an old friend and Manhattan neighbor, Ivana Trump, who has died at the all too early age of 49 of skin cancer.
I attended the tony twosome's $3 million, 400-guest Midsummer Night's Dream themed wedding in 2008 at Mar-a-Lago, the Palm Beach, Florida, club owned by her ex-husband, Donald Trump, after six years of dating, when he was 36 and Ivana 59.
The couple divorced less than a year later, but their on-again, off-again relationship continued until 2019 when Ivana announced she'd "called it quits."
But the duo was still spotted together in the south of France and at lunches on the Upper Eastside.
Sightings
Actor Billy Baldwin getting his java jolt at Handlebar… Golfing legend Fred Couples watching singing legend Willie Nelson at the Santa Barbara Bowl… Former Happy Days actress Linda Purl strolling on Miramar Beach with her son, Lucius Carey.
Pip! Pip! Be safe, wear a mask when needed and get vaccinated.
You might also be interested in...