Beautyhabit Opens at Montecito Country Mart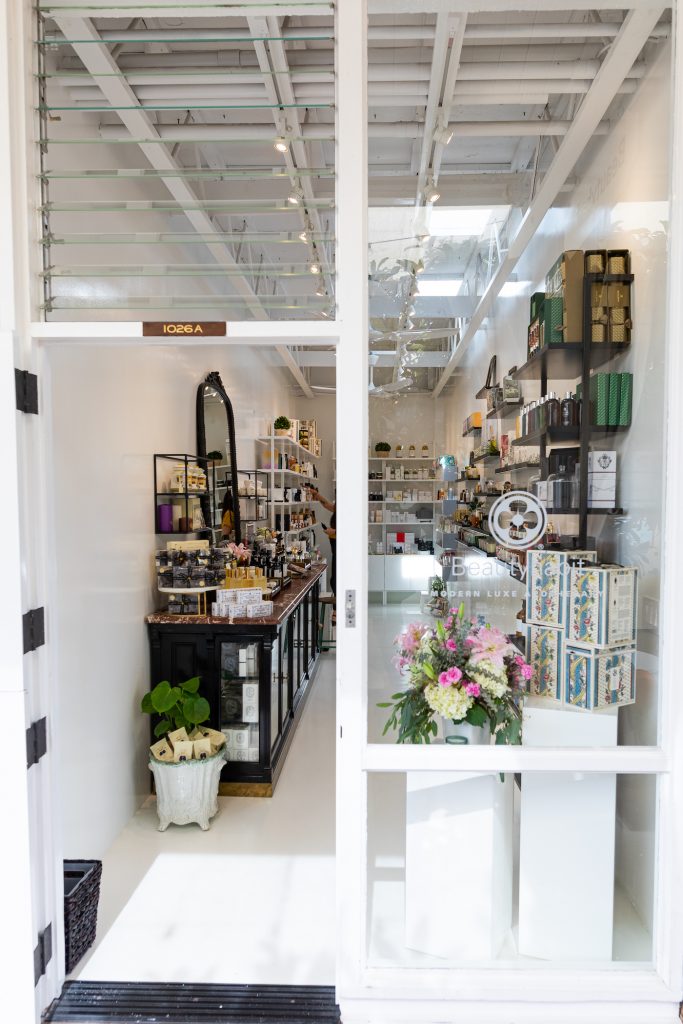 After a successful pop-up location over the summer in Montecito Mercantile, Beautyhabit, a company known as a renowned online resource for offering the best in beauty, has launched a full retail location in Montecito Country Mart. The "modern luxe apothecary" concept offers the best in global indie beauty brands, now gathered together for the first time in a full brick and mortar location.
Teresa Mitchell, founder of beautyhabit.com, says the new location at the Mart is the perfect way to celebrate the company's 25th anniversary. "We're more passionate than ever about traversing the globe to bring our clients amazing, unique creations that express individuality and make life pleasurable. Every day we are inspired to source the best products in the world with an eye for exquisite details, stellar craftsmanship, and the highest quality ingredients."
Beautyhabit Montecito offers an exclusive curation of cult favorites as well as exciting new discoveries scouted from around the world. There is skincare, bath and body, hair care, candles, makeup, fragrance, natural and organic offerings, as well as many hard-to-find products, including Eau d'Italie, Ligne St Barth, Susanne Kaufmann, Harris Reed, Cultus Artem, Santa Maria Novella, and Bamford. Mitchell says Beautyhabit stands apart as a compelling new beauty destination for the Montecito community, as the majority of the brands cannot be found elsewhere in the area.
Paula Weiser-Vazquez, Beautyhabit partner, says the intimate setting at Montecito Country Mart will showcase the Beautyhabit commitment to luxury and craftsmanship, as well as impeccable customer service. "This is the place for customers in search of the perfect beauty solution: whether it is discovering a new brand, replenishing a favorite product, or finding the perfect gift. Our client base at Beautyhabit.com depends on us for a stellar selection and the clients that discover us for the first time in Montecito will find the same at our new retail location." Beautyhabit will be constantly updated to be sure to consistently intrigue all shoppers, Weiser-Vazquez added.
Beautyhabit is located at 1026-A in Montecito Country Mart, in the former location of Coco Cabana. Hours are Monday through Saturday, 10 am to 6 pm, and Sunday 11 am to 5 pm. For more information, visit www.beautyhabit.com.
You might also be interested in...