Why the Montecito Traffic & Transportation Summit is Critical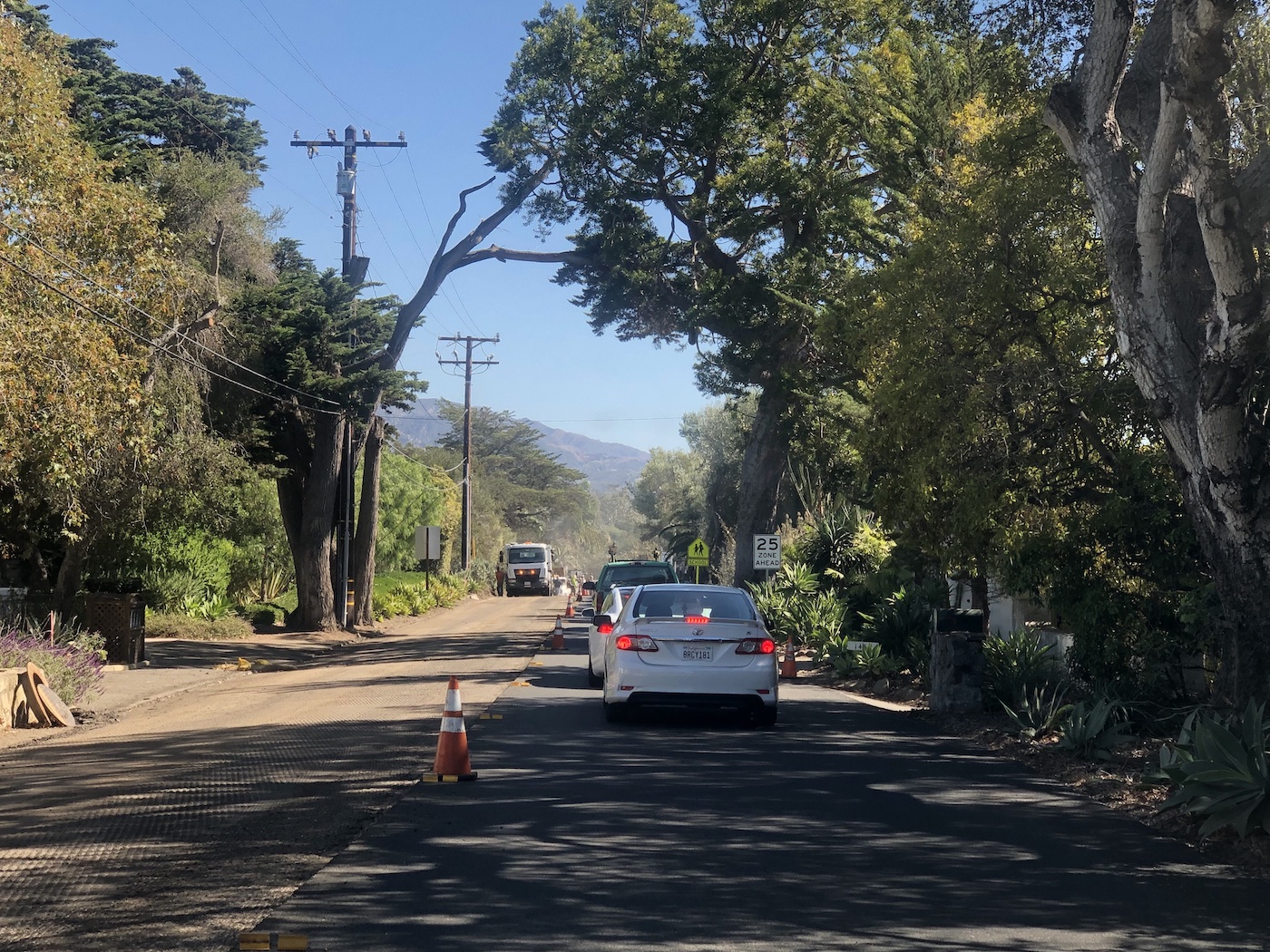 The Montecito Association is hosting a Roads, Traffic, and Transportation Summit on November 3 at 3 pm via Zoom. We have invited all affected agencies to attend this meeting and are opening this to the public.
The following agencies operate and serve the following jurisdictions within Montecito:
—101 construction and management, Highways 144, and 192 (East Valley Road): Caltrans and California Highway Patrol
—Coast Village Road: City of Santa Barbara Public Works and Santa Barbara Police Department.
—All other roads: County of Santa Barbara Public Works Transportation Division and Santa Barbara County Sheriff's office.
— Railroad: Union Pacific
—Coordinating Agency for Santa Barbara County Governments: Santa Barbara Coalition of Area Governments (SBCAG)
That means agencies might be pursuing various projects, like road repairs and paving, and not be aware of other agencies and utilities also attempting to perform their projects.
There are multiple pole replacements and gas generator installations required of Southern California Edison (SCE), Cox, and Frontier by the California Public Utilities Commission. Cox is installing 39 gas generators for back-up resiliency all over Montecito. Caltrans is repaving the 192, the same road the Randall Road Debris Basin construction teams are traveling, and it's a major artery.
SCE is also mandated to install fireproof poles by the California Public Utilities Commission. The 101 Widening Project diverts traffic from Sheffield to San Ysidro Road using flagmen. Notice that much of this work is happening along Montecito's arteries: Hot Springs, East Valley, the 101, San Ysidro, and more.
Road and lane closures are often required with all these projects, causing increased congestion and back-ups in the area.
Better coordination across all agencies and a method for staggering projects is needed.
Due to construction on the 101, along with increased risky driving behaviors during the pandemic, there have been serious accidents as of late that required shutdown of lanes, or the freeway in entirety. The 101 traffic was offloaded to Montecito by CHP, where it ran into the local construction congestion.
The result was complete gridlock across the community.
What happens if this occurs during a major emergency, such as flash storm and flood, earthquake, or major fire? Evacuation of the community would be next to impossible.
Our Montecito Fire Department is updating evacuation plans, and we face another winter rainy season. While rain is welcome for drought relief, the Montecito community is historically still within the five-year window of risk for another debris flow.
We would like to be as prepared as possible heading into this winter, with all the construction and roadwork also occurring, so we asked our partner agencies to this meeting to determine how to stagger construction and paving work, how to keep multiple agencies informed so they know which routes to avoid in an emergency, and to learn from our public safety agencies how we will handle emergencies like evacuations with all the road construction. With the 101 Widening Project edging closer to Montecito, the time to get everyone on the same page is now.
The public is invited. The Transportation Summit takes place November 3 at 3 pm on Zoom. Please email info@montecitoassociation.org for more info.
You might also be interested in...