Welcome to the Family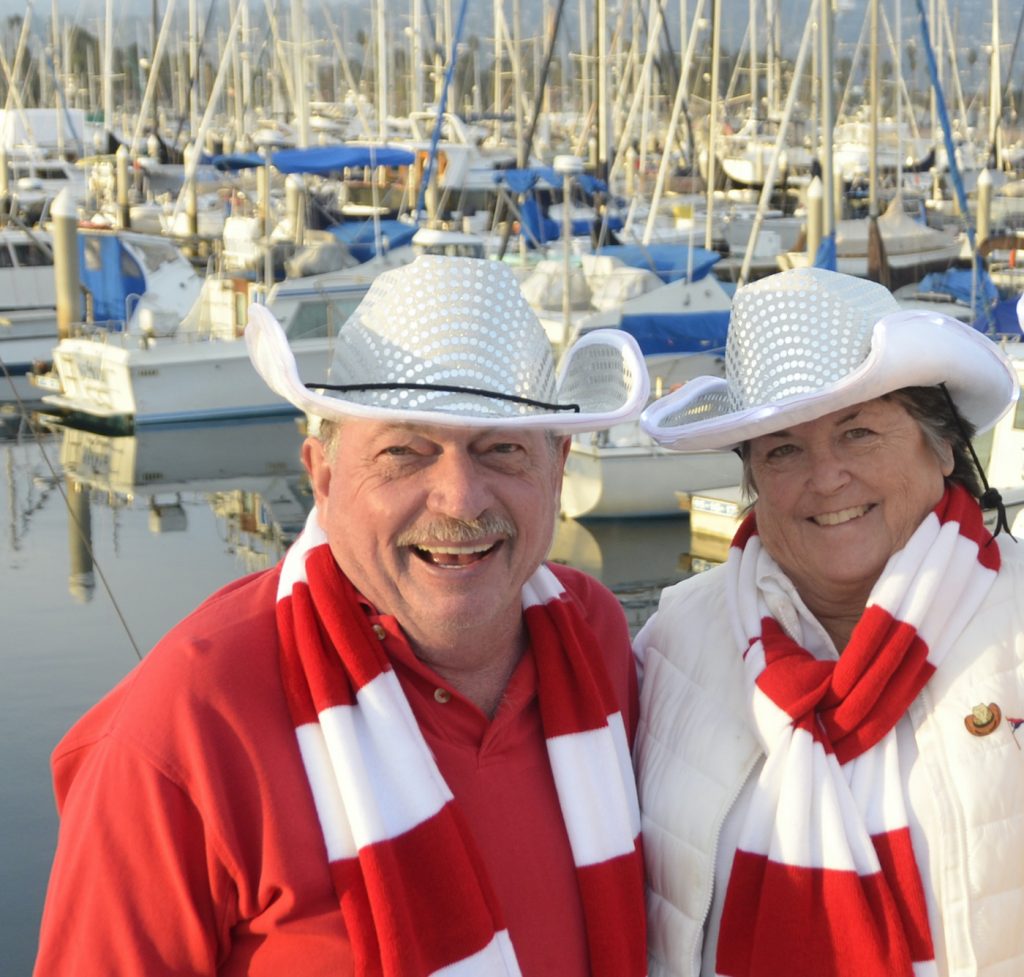 Former Santa Barbara Yacht Club commodore Roger Chrisman and his wife, Sarah, have just added to their "fleet."
Four years ago, the dynamic duo and longtime supporters of the Granada Theatre, bought a 78-foot cruiser PolarIIs, which they have moored in the harbor.
Now they tell me they have just completed the purchase of a 110-foot, 97-ton schooner, Mystic Whaler, which has 3,000 square feet of sail.
The vessel, that was built in 1967 in Florida and rebuilt in 1993 in Providence, Rhode Island, is being renamed Mystic Cruzar and operated by the couple's nonprofit Central Coast Ocean Adventures.
She is Coast Guard certified for 50 passengers plus 10 crew.
"She will be available to schools, corporate, and other groups, and, of course, the Maritime Museum," says Roger. "Many student sailors will be local fifth through 12th graders accompanied by their teachers and parents experiencing voyages of nautical, scientific, and personal discovery."
Mystic Cruzar is currently underway from Mystic, Connecticut, to Port Everglades, Florida, under the command of new Santa Barbara captain Christine Healy with 10 crew aboard, including the captain of PolarIIs, Atria Peter.
"We were extremely fortunate to bring Christine to the program," adds Roger. "She brings extensive experience and qualifications as crew and captain of vessels of all descriptions, including large sailing ships."
Mystic Cruzar will transport from Fort Lauderdale to Ensenada, Mexico, via the Panama Canal on an ocean freighter. Healy and her crew will then sail the vessel to her permanent berth in Channel Islands harbor in Oxnard.
A Fast Wedding
The late Santa Barbara actor Paul Walker's model daughter, Meadow, 22, has tied the knot with actor Louis Thornton-Allan less than three months after their engagement.
Meadow, whose father died in a tragic car accident in 2013, announced her nuptials with a black-and-white video of her beachside ceremony, where she was walked down the aisle by her godfather, Vin Diesel, who co-starred with Walker in the Fast & Furious film series franchise.
Reality Check
Reality TV stars Heather Rae Young and Tarek El Moussa got hitched at the Rosewood Miramar over the weekend.
The Netflix Selling Sunset beauty, 34, and the HGTV Flip or Flop star, 40, filmed their nuptials for a Discovery + special Tarek and Heather: The Big I Do.
The tony twosome, who had originally planned to get married in Mexico, launched their wedding weekend with a rehearsal at the Paradise Springs Winery.
The marriage was her first, his second.
You might also be interested in...