Etched in History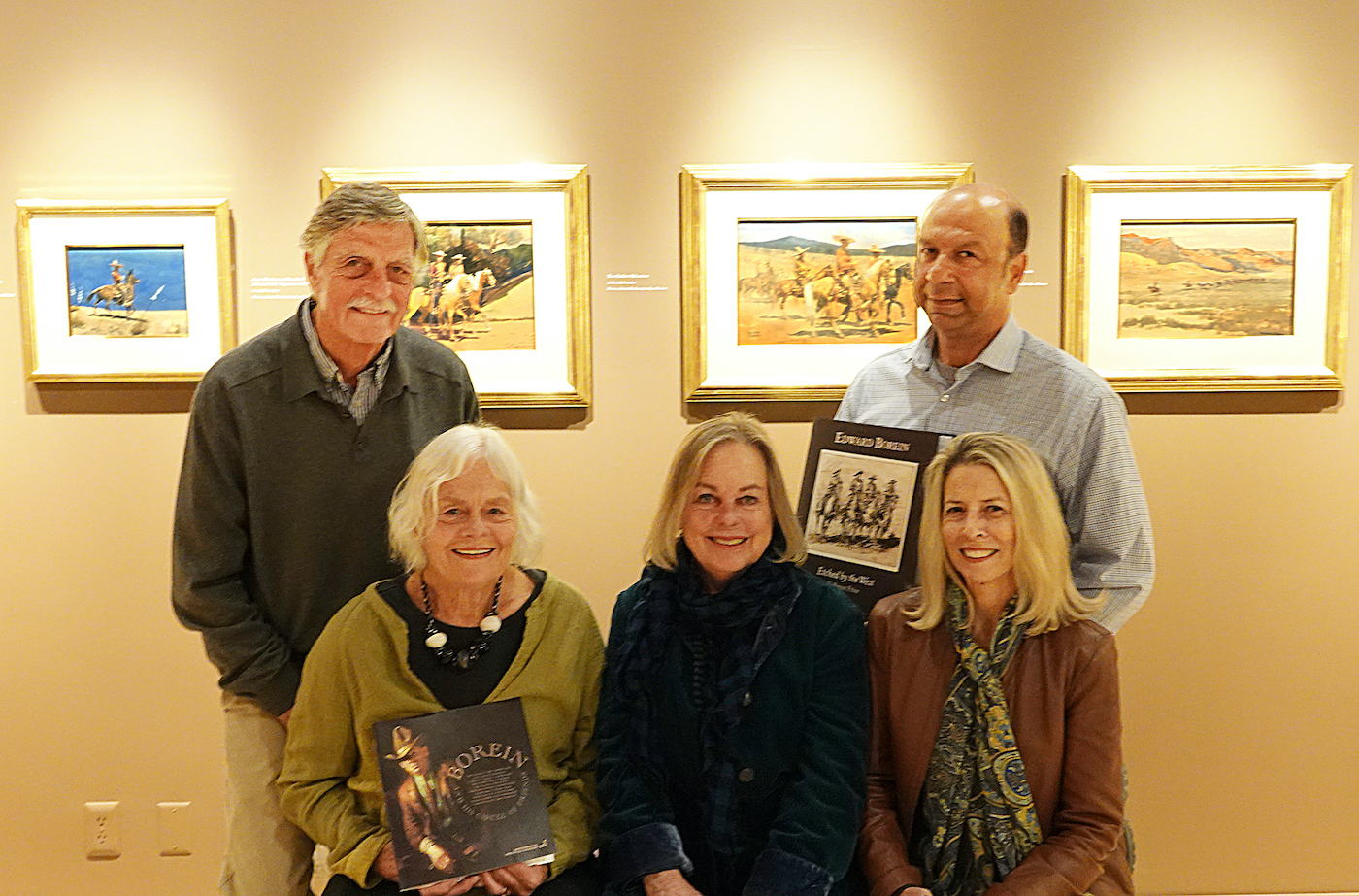 Social gridlock reigned at the Santa Barbara Historical Museum when it launched its latest publication, the 320-page book Edward Borein: Etched by the West written by Byron Price, a West Point graduate and former director of the Cowboy Hall of Fame, to which Borein was posthumously inducted in 1971.
The book, handsomely illustrated with 400 images, many never published before, covers Borein's life from a working vaquero to successful artist "recording and interpreting the West."
Chapters include his time in the Bay Area, as well as Mexico and New York, with the last chapter of his colorful life in Santa Barbara, including teaching etching at the School of Art while he worked in his El Paseo studio. He was also instrumental in creating the Santa Barbara Fiesta and parade.
The museum holds the largest collection of his work and personal possessions after his widow, Lucile, selected it to be the repository of his legacy.
Daddy's Harsh Words
Meghan Markle's father, Thomas, says the Duchess of Sussex has distanced herself from both sides of the family and urged her to grow up.
Markle, 77, also laid into his son-in-law Prince Harry, 37, claiming "all he does is ride a bicycle around the neighborhood he lives in."
The retired lighting director, who now lives in Rosarito, Mexico, speaking on the U.K. show Good Morning Britain, added Queen Elizabeth's grandson and Meghan both needed to "grow up, talk, make up" and mend their fractured relationship.
As to his frequent TV appearances, Markle said: "I've made it quite clear that until I hear from her, until she does speak to me, that I will continue to do this.
"Money is all they seem to think about!"
Ouch…
Sightings
Former Dallas actor Patrick Duffy noshing at Opal… Actor Christopher Lloyd picking up his New York Times at Pierre Lafond… Former Dallas Cowboys quarterback Troy Aikman checking out Pane e Vino.
Pip! Pip! Be safe – wear a mask when needed and get vaccinated.
You might also be interested in...