Behind Holistic Approach, Sansum Attains Key Designation for Breast Cancer Imaging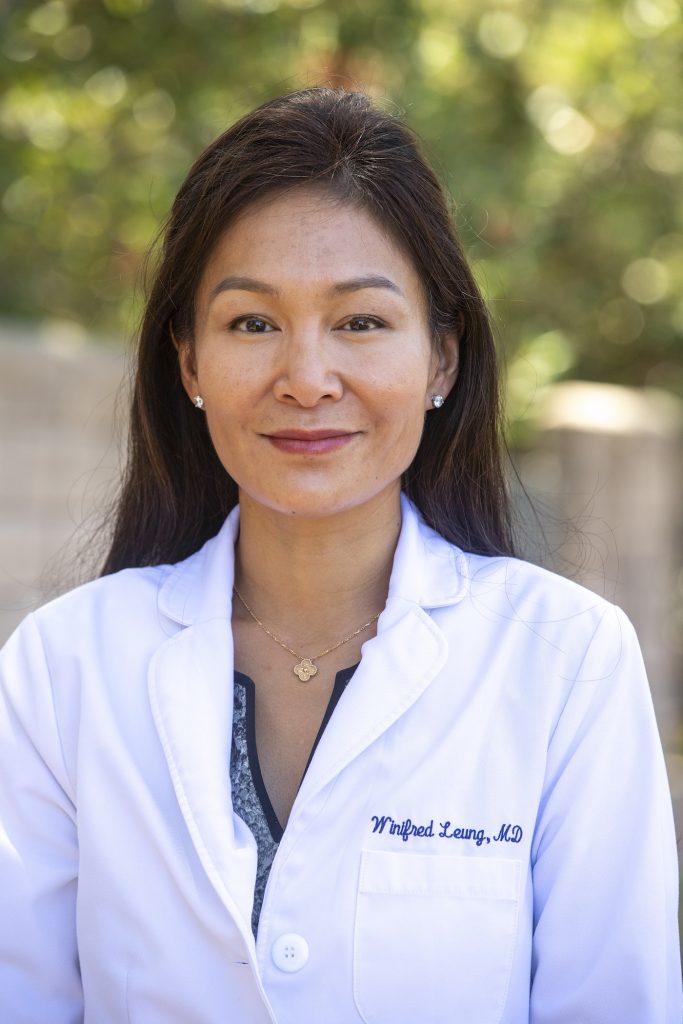 For Dr. Winifred Leung, her job is to take a behind-the-scenes look in order to find something that doesn't yet exist — but such is the life of a well-regarded breast radiologist.
"I try not to belittle breast cancer at all, but I try to make the analogy that what we're doing is we're taking a healthy population and we're looking for a disease that doesn't yet exist," said Leung, Sansum Clinic's fellowship-trained breast radiologist, and chair of the Santa Barbara Breast Care Alliance.
"It's like going to your dentist and looking for a cavity, before you know you have a cavity so that it can be fixed as opposed to later on when things become advanced."
Her time with Sansum has been a rollercoaster, starting just before the pandemic hit and then attempting to navigate the sudden drop in breast cancer screenings due to COVID-19 — with Sansum seeing a 50% drop from 2019 to 2020, according to Leung.
That's why Leung hopes a recent honor that Sansum attained will showcase why it is critical (and safe) to continue with testing, as the clinic's Breast Imaging Program is now recognized as a Breast Imaging Center of Excellence, an award handed down by the American College of Radiology as the world recognizes Breast Cancer Awareness Month in October.
The designation recognizes Sansum's work with stereotactic breast biopsies, breast ultrasounds and ultrasound-guided breast biopsies, breast MRI and mammography.
During 2021, Sansum Clinic's Breast Imaging Program expanded hours for breast imaging, even extending hours in the evening and on Saturdays to increase our capacity to serve more women. If cancer is found during the imaging process, Sansum Clinic's radiologists can easily refer the patient to Ridley-Tree Cancer Center at Sansum Clinic.
"I think that this is a time to shine a light on the fact that you know we have slowed things down a lot during the pandemic because we were facing this existential threat of humanity," Leung said. "Now it's time to refocus and, as we come out of post-lockdown, to realize that there's things that we've ignored that we shouldn't ignore."
Leung explained that radiology is heavily regulated, with breast radiology atop the list of most regulated. The Mammography Quality and Standards Act requires that each facility get recertified annually, with the government agency run by the Food and Drug Administration
The FDA does an annual audit, not just focused on the technology at hand, but also for the technologists that are responsible for producing quality images. Doctors who interpret breast imaging also must do a minimum number of exams.
At Sansum, Leung and her crew provide mammography, tomosynthesis ultrasound and breast MRI — with the ability to biopsy on each of these modalities.
To have the ability to get this testing done in Santa Barbara is a community perk.
"I think that we're lucky that Santa Barbara has the affluence and the level of philanthropy it shows," Leung said. "I think it's made our small town, medical opportunities outsize the small size of our town."
Leung believes the groupthink that occurs among area breast cancer doctors is paramount to not only world-class medicine, but also awareness for breast cancer screening and treatment. She's been so inspired that she's also the chairperson for the Santa Barbara Breast Cancer Alliance (sbbca.org), a "breast center without walls," so to speak.
"We simply care about patient treatment, that's what it comes down to," Leung said.
"And that's why we all got into this in the first place."
You might also be interested in...