UNICEF Leader Receives Crane's Alumni Award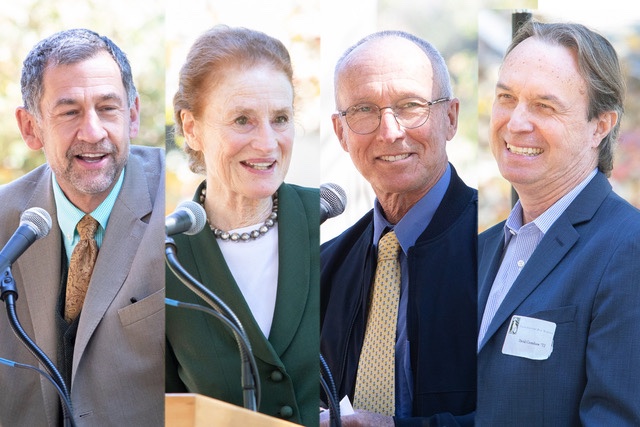 Henrietta Holsman Fore, a 1963 graduate of Crane Country Day School, recently received the 2021 Cronshaw Family Distinguished Alumni Award, an honor bestowed to a former student who has made a significant accomplishment in the field of their endeavor, to include career, special interest, community leadership, or volunteer service. Fore currently serves as the executive director of UNICEF International, where she has worked tirelessly to champion economic development, education, health, humanitarian assistance and disaster relief in 192 countries across the globe. The Distinguished Alumni Award was presented by former Crane students Paul '68 and David '72 Cronshaw (their brother Ian '70 was not present), who created the award to honor their parents and former Crane teachers Peter and Margery Cronshaw. The Cronshaws taught at Crane during the 1950s and 1960s and exemplified the school's belief in experiential and project-based education.
"Henrietta deserves this award for her exceptional leadership and ability to provide humanitarian and developmental assistance to children around the globe," said Paul, as he presented the award in front of Crane students at the school's outdoor assembly.
Henrietta told students that when she was a student at Crane, she had no idea that this would be her career, because she didn't know this type of job existed. "But now you all know about this important field so I'm expecting a lot of you to come follow me. We have lots of openings when you're ready," she said.
You might also be interested in...