The Race for District 4: Why Kristen Sneddon is Our Choice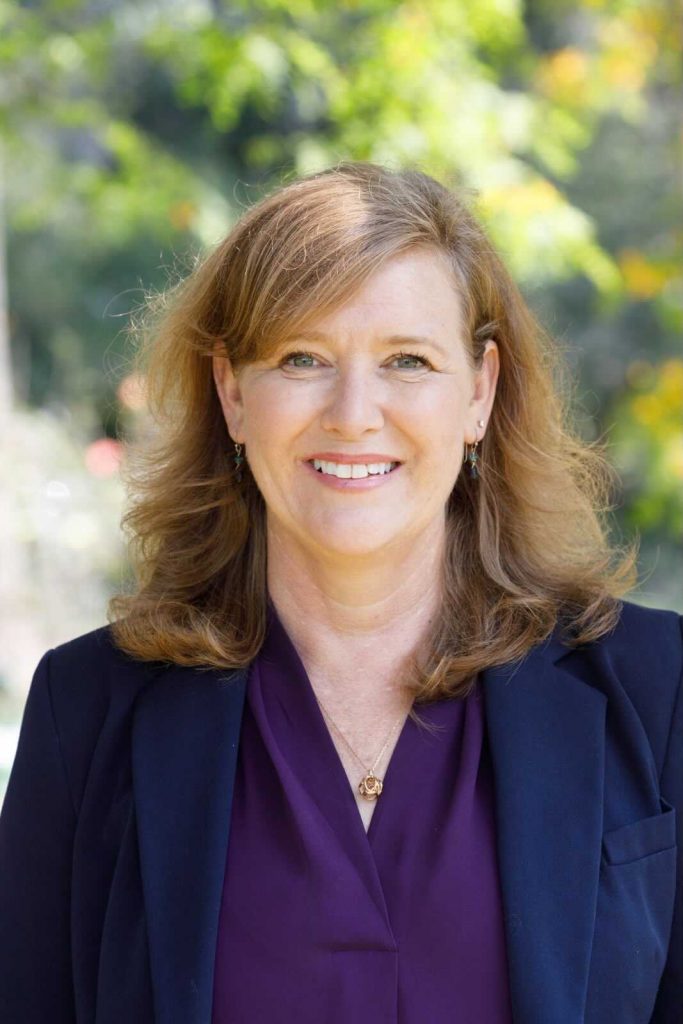 The showdown for Santa Barbara City Council's District 4 seat has been an unexpected, no-holds-barred battle between challenger Barrett Reed and incumbent Kristen Sneddon, who, in the face of Reed's intense criticism, has chosen to focus on her own strong record as a councilmember, and turning up the heat on her current councilmates.
Sneddon, a Santa Barbara City College professor, has refrained from political flame-throwing, except for her tough love challenges leveled at the city's leadership to rise to the many challenges they face. At the same time, Sneddon continues to be a strong advocate for Coast Village Road, the environment, truly affordable housing and finding a long-term solution to a homelessness problem that has grown exponentially during the COVID-19 pandemic.
As the race winds down to November 2, the Montecito Journal endorses Kristen Sneddon for a second term as a city council member. Our support for Sneddon is based not only on her strong record on council and her skill at navigating the inner workings of City Hall, but on her increasingly courageous voice to challenge the status quo in a city that could use some shaking up.
The race between Reed and Sneddon has brought some key issues to the forefront, most of which the candidates agree upon — although Reed, who serves on Santa Barbara's Planning Commission, says Santa Barbara has moved away from its roots, directly calling out Sneddon's contribution to the "problem" — his word, not ours.
Instead of responding directly to her opponent, Sneddon has identified the root of council's problems as failed leadership at the top. Having just finished her freshman campaign as a councilmember, she firmly believes that change is in order.
"I will say leadership, and I will leave it there," said Sneddon. "I think it's clear that we are rolling in different directions; we've had issues.
"I think we've had a lack of overarching vision."
Reed and Sneddon both believe there is a need for a Business Improvement District for Coast Village Road, a venture that has had mixed results in Santa Barbara, with State Street succeeding and Milpas Street failing. They also agree that CVR, which has long provided millions in tax revenue for the city of Santa Barbara, receives too little love in return — "it's not a two-way street," Sneddon quipped. We could not agree more.
They agree that the business permitting process in Santa Barbara is abominably prohibitive, and that slow-moving (if that) adaptive reuse ordinances have prevented progress being made at sites such as the old Macy's building at Paseo Nuevo and Sears at La Cumbre. Reed points at city council for not being aggressive enough; Sneddon suggests that the internal legal mountains they climb make the process impossible. They also agree that reuse needs to be the priority downtown, not building up.
They also know that the culture at City Hall is in need of a major overhaul, as indicated by high-profile and sudden departures by city leaders, as well as accusations of misogyny and sexual harassment grabbing headlines — and concern. Reed was critical of the lack of a message coming from the council amid these lingering issues, while Sneddon pointed to privacy concerns that prevented that statement from happening — "we were advised legally not to make statements." But that doesn't mean she was happy about it, pointing to repeated requests to mandate equity training for everyone on council and at City Hall. We hope that next time these issues arise, Sneddon and other leaders will speak out more vociferously.
"In leadership and an institution this size, interfacing with the public, we have to have leadership from the top having equity and the expectation that that type of behavior is not acceptable," Sneddon said.
While Reed was reluctant to offer a take on whether city employees should be mandated to get the COVID-19 vaccine, Sneddon was clear about where she stood: She wants it and believes it should have already been implemented by the city — pointing to how quickly SBCC and Santa Barbara Unified were able to do so.
"There isn't the will. I have the will. I don't think there is the collective will," Sneddon said about her council teammates.
Her words come as at least four councilmembers will be the same in 2022 — yet she is still critical of the how the city handled mask mandates.
"I thought we acted very slowly in bringing that about and enforcing it and I don't really see the issue with it," Sneddon said.
Over the past four years, Sneddon has found her footing and voice, and that's why she deserves a sophomore campaign, as she has not only shown the willingness to take on the council, but also the DCC, standing on her own two feet and making decisions that are right for her neighbors, not the ones in Sacramento or elsewhere.
And that's just what District 4 needs.
You might also be interested in...