Pure Class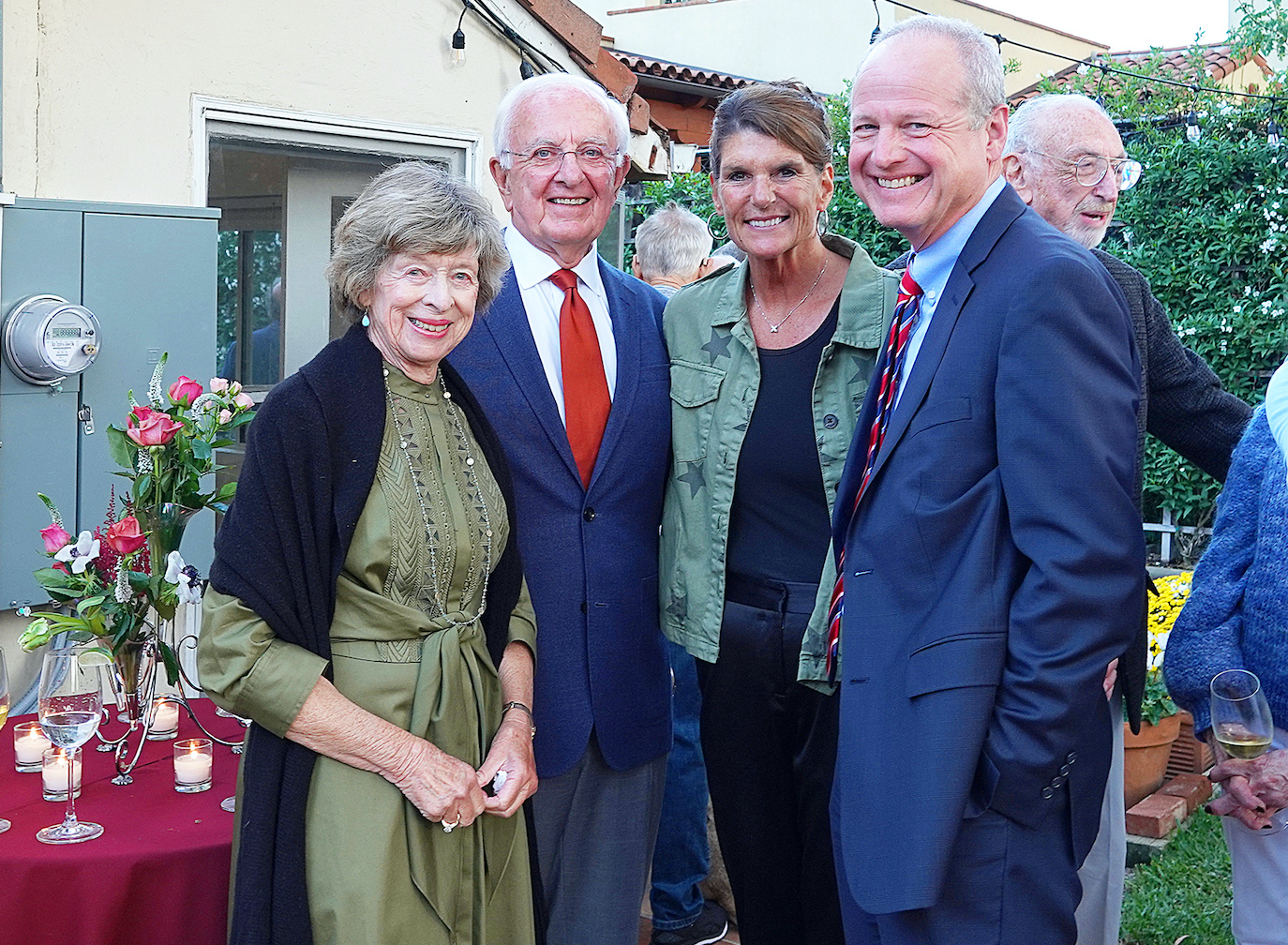 John Daly, the Santa Barbara Foundation's 78th Man of the Year, and his wife, Marti, celebrated his accolade with a bash for 50 guests at their charming Samarkand home.
John, who I've known for many years, founded the Key Class, recognized for helping high school students learn skills needed to create a lifetime of opportunities.
A father of five, John has been a father figure to thousands more after retiring from being president of his international events company 11 years ago.
His curriculum is taught in all Santa Barbara Unified School District high schools. It was teaching up to 8,000 students before the pandemic hit.
Among those turning out to congratulate John were radio host Catherine Remak, Dean Turner, Penny Jenkins, Merryl Brown, Geoff Green, and Bob and Patty Bryant.
On the Spot
Santa Barbara warbler Katy Perry's British actor fiancé Orlando Bloom came to her rescue during a wardrobe malfunction at Variety's Power of Women event in Beverly Hills.
The 36-year-old Montecito singer called on The Lord of the Rings star at the Wallis Annenberg Center when she announced the corset of her billowing lilac gown was too tight, meaning she couldn't initially perform.
Orlando, 44, fumbled with the zip on stage as the audience, and Katy, watched with bated breath.
"Pull it all the way down," she told him. " I have a girdle in here!"
Bouncing Back
Montecito actor Jeff Bridges, 71, says his cancer is in remission.
The Oscar winner says his tumor has shrunk "down to the size of a marble" after being diagnosed with lymphoma three months ago.
Jeff also revealed he caught COVID-19, admitting the respiratory illness had "kicked my gut pretty good" leaving him requiring oxygen assistance which left him sounding like Darth Vader, the Star Wars character who requires a breathing device to keep him alive.
"I'm doubly vaccinated and feeling much better now. I heard the vaccine can help folks with long haulers. Maybe that's the cause of my quick recovery."
I trust his recovery continues apace…
RIP, Richard Buckley
On a personal note, I remember Richard Buckley, a former colleague of mine at New York Magazine in the 1980s.
Richard, who became an editor at Women's Wear Daily, Vanity Fair, Mirabella, Italian Vogue,and Vogue Hommes International, where he served as editor-in-chief, died at the age of 72 at the Los Angeles home he shared with his designer husband, Tom Ford, 60.
I last saw the tony twosome, who had homes in London, New York, and Ford's Sante Fe, New Mexico, hometown at lunch at the Polo Lounge at the Beverly Hills Hotel two years ago.
They also shared an eight-year-old son, John Buckley Ford.
Richard was a terrifically talented journalist who left us far too early.
Sightings
Oprah's beau Stedman Graham picking up his Montecito Journal at Pierre Lafond… Ellen DeGeneres and Portia de Rossi noshing at the Plow & Angel… Former Dallas Cowboys quarterback Troy Aikman at the Rosewood Miramar
Pip! Pip! Be safe — wear a mask when needed and get vaccinated.
You might also be interested in...