Little Alex's Is Out at Country Mart Despite Community Uproar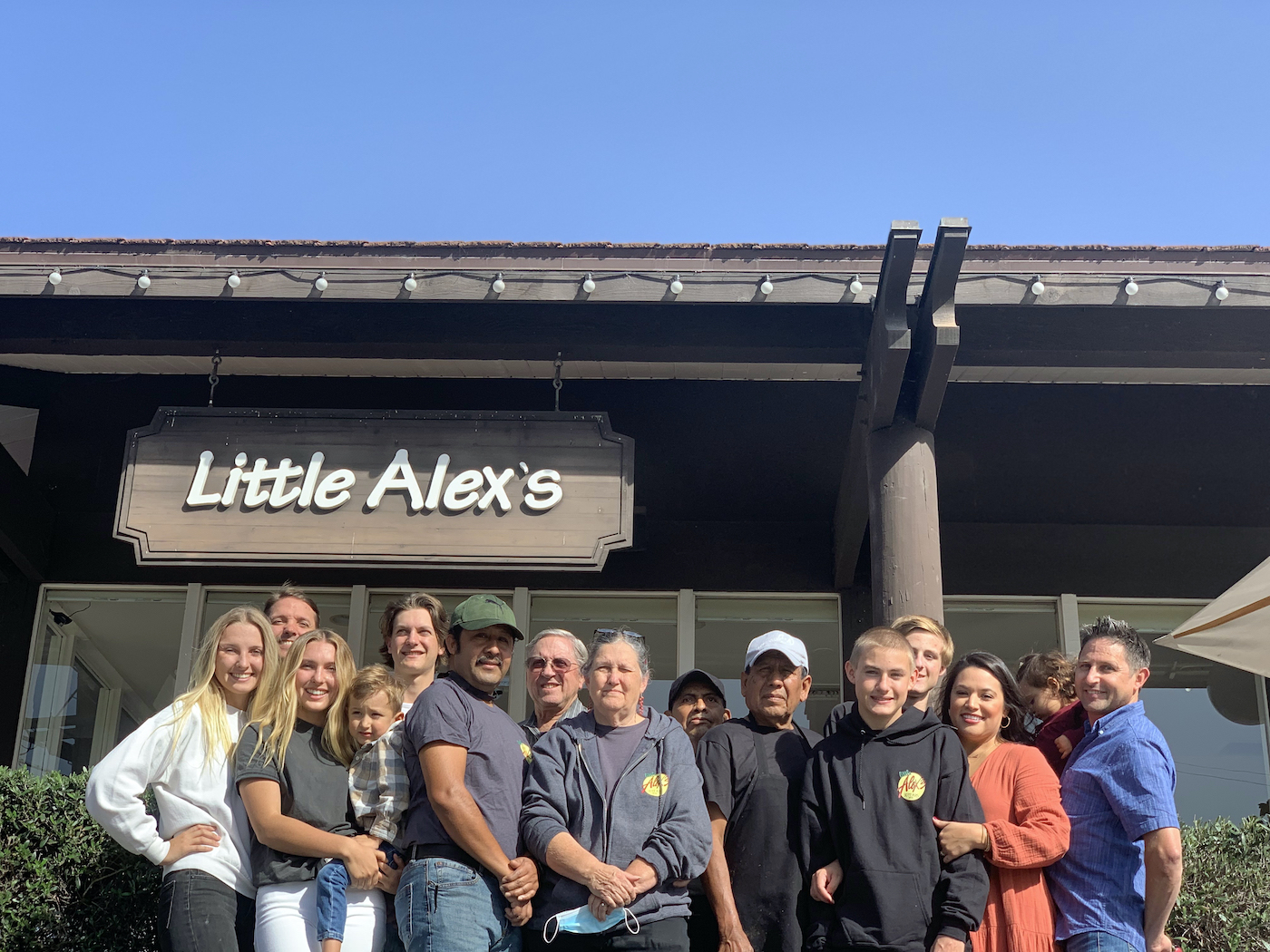 Just a few weeks after Cava leaving its longtime post on Coast Village Road, another community cornerstone is being shown the door by its landlord, as Little Alex's has been told it needs to vacate the Montecito Country Mart by November 22.
Jim Rosenfield, the retail center's landlord, delivered the news via a letter, with no personal contact made over the decision to part ways until the afternoon of October 12, when Rosenfield left a message for one of Little Alex's owners, Dan Briner.
Rosenfield did offer an explanation to the Montecito Journal.
"Always trying to balance preservation of building, lifestyle, offerings, and upgrades," said Rosenfield, who also owns similar country mart concepts in West Los Angeles (Brentwood) and Marin.
"We're committed to preserving the use," he said, adding that the new business slated to open in place of Alex's is a casual, family-friendly Mexican concept, but it will remain local, the new tenant is a Santa Barbara restaurateur.
For Briner, he's worried that yet another "old-timer" is being jettisoned, pointing to his wife, Lynette, as the key to the restaurant's success, as she has been primarily responsible for day-to-day operations at Little Alex's for the past 32 years.
"We are just the latest in a long line of owners that have been forced out," Dan said. "That's concerning. I guess he was just hoping that he'd outlast us — I guess he did."
Kristen Sneddon, the District 4 representative on Santa Barbara City Council, which presides over Coast Village Road, says it is concerning that long-time local business owners such as Little Alex's and Cava have failed to reach agreements, either on rent hikes or needed improvements to the business, albeit the physical structure or underlying direction.
These two closings come after Giovanni's was shuttered in January 2019 after 32 years, while the Read 'N' Postalso recently closed in the Country Mart.
And there have been many others that have left the Country Mart, including Kendall Conrad, Intermix and Xanadu, the latter becoming a public dispute between Rosenfield and owner Sepi Mashhoon in January 2015. Expressing disappointment with the way things turned out, Mashhoon said she couldn't continue to do business with Rosenfield. "I am very sad that we have to make this decision," she added. "We love our customers and appreciate their business all of these years."
The bakery was located at the Mart for 33 years, with the Mashhoons owning it for the final nine years.
"We have to protect our local (long-time) businesses; they are what make Montecito great," Sneddon said. "We aren't a community of just wealthy people; we have families that depend on affordability. Little Alex's has been a cornerstone of our community for so long, this should concern everyone. They fed us at our most desperate hour; we need more Little Alexes; that's what we should strive for."
The Country Mart has seen the addition of Merci, Rori's, Panino and Bettina, all seemingly successful and thriving in their new digs, particularly as the demographic of Montecito has evolved in recent years, with the area benefitting from 18 months of retail boom that has brought an influx of new needs for residents.
Rosenfield has heard the complaints about the center becoming too high-end but rejects that sentiment.
"Each of our stores serves different patrons," Rosenfield said. "We want something for everyone."
The sudden closure has stoked a significant reaction from portions of the Montecito community, with a petition that was started Monday already collecting more than 560 signatures, while Rosenfield has been bombarded by emails and phone calls from concerned patrons that have threatened to take their business away from the Country Mart.
Berna Kieler, who has worked with Rosenfield at the Country Mart when she opened The Recovery Free Store in the debris flow aftermath, was left perplexed by the landlord's sudden change of direction — representing a growing sentiment among long-time Montecitans that are concerned about the influx of changes as more people relocate to Montecito.
"We're very different than Santa Barbara proper… and this little town, this little village, has learned to stick together — we certainly learned during our mudslide, how to be a community, and how to care about one another," Kieler told the Montecito Journal. "We're seeing a lot of our so-called mom-and-pops disappear in Montecito, and people are not happy about this."
Rosenfield was adamant that he is sentimental to "a fault," but sometimes has to make unpopular decisions — even about what he deemed a "viable business" in Little Alex's, one that saw the best day in its history on October 11 as word spread that the end was near for the Mexican restaurant.
"We gave [Little Alex's] time to improve," Rosenfield said. "I know not everyone agrees with every decision I make, but I'm responsible for the entire picture."
A Long Time Coming?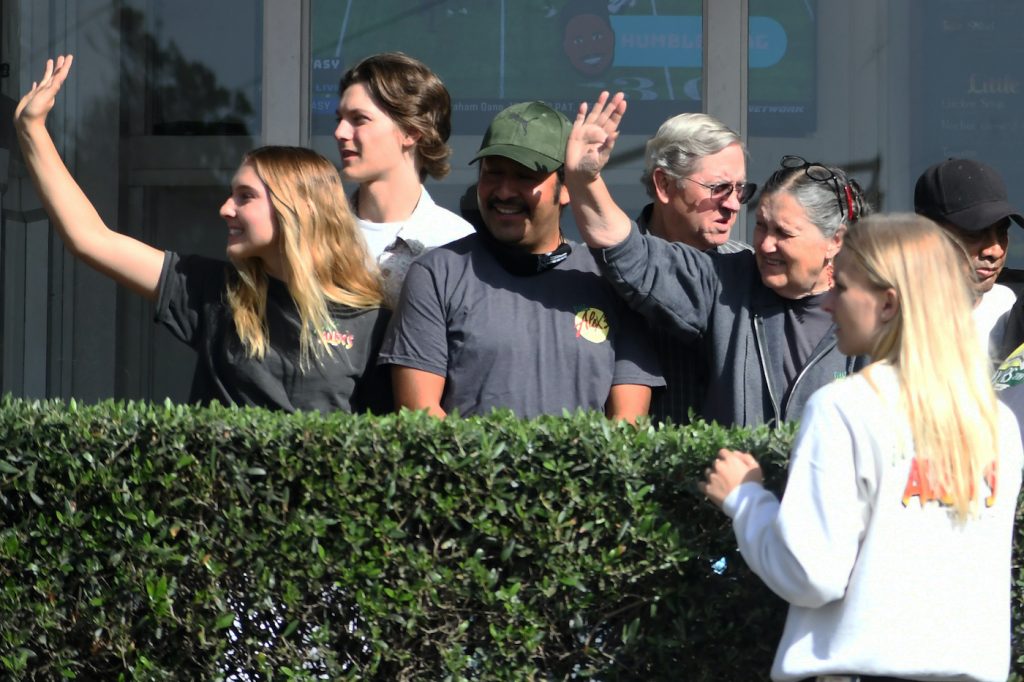 The Briners admit that the writing was somewhat on the wall, as Rosenfield took over the lease on the property 12 years ago, with Little Alex's spending half of that on month-to-month leases, including the past four years.
According to Dan and Lynette, upon meeting Rosenfield, capital improvements were discussed with the landlord, also indicating to them that he would be gauging whether they "were the right fit" for the Country Mart.
Some work has been done to Little Alex's, but a full remodel has not occurred, as the family was hesitant to invest cash with month-to-month leases.
"It didn't make sense for us to invest if he wasn't going to invest in return," said Aaron Briner, a local firefighter and Dan and Lynette's son.
The closure will mean job losses for more than a dozen employees, while also leaving Lynette and Dan, both 75, without many options to make a living.
The future of the restaurant is in question, with the family researching their options, none of them turnkey.
"This has been very hard to deal with," Lynette said as she fought back tears.
Dan knows Lynette's worries don't stem from their personal situation, but instead for the employees that have poured their heart into Little Alex's — including the Santamaria family, whom Dan and Lynette say are just as responsible for the restaurant's success as the Briners.
"She worries. They are family," Dan said. "She drives these people places, helps them outside of work. You can't just turn your back on that."
The pandemic hit plenty of restaurants hard over the past 20 months, but Little Alex's did not miss a rent payment during that time, a fact confirmed by Rosenfield.
The restaurant has a trio of payments it makes each month: base rent, common area upkeep and then a percentage of profits, with the latter number staying confidential. This setup predated Rosenfield, who says he "voluntarily" continued to renew Little Alex's lease despite the lack of progress made with improvements.
Rosenfield says he attempted to make the arrangement work, but ultimately has to do what's best for the Country Mart.
"Food is such an incredibly important aspect of retail spaces now, it's what keeps people walking the facility. It has to be the right fit," Rosenfield said.
A Community Outcry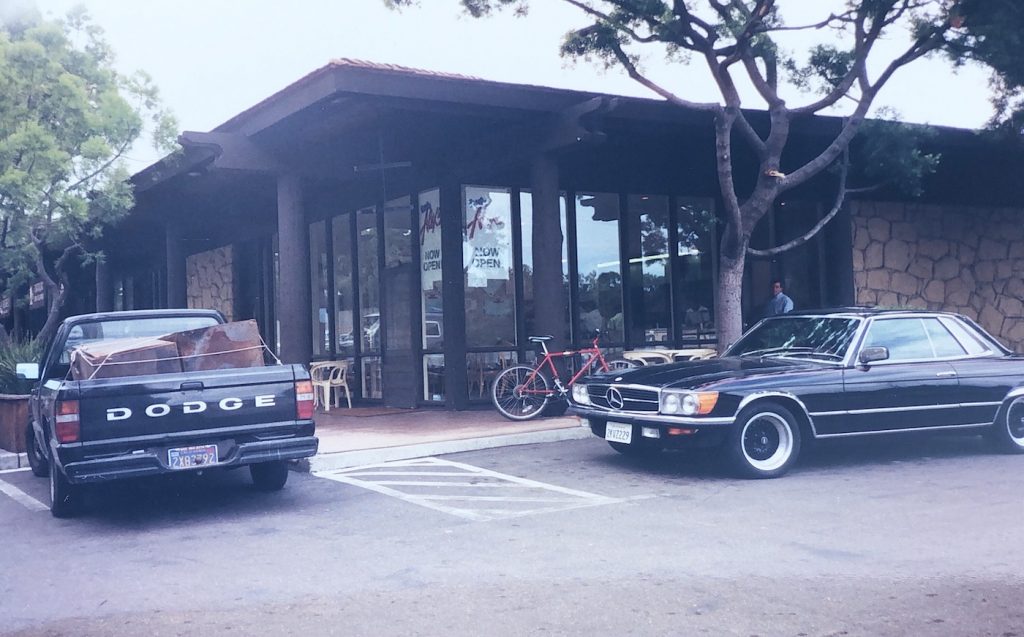 Berna Kieler says being a Little Alex's patron is like a rite of passage in Montecito, and the community is running out of those go-to hangouts.
She said as much in a pointed letter to Rosenfield.
"It's cool to be a Little Alex's customer. It means you are a real in-the-know community member," she wrote. "Why in the world do you want to close it? We would like to know. We are your customers, so I feel it's important for you to have our support of your center. The people I'm talking to who are diehard Little Alex's customers are all affluent and also eat at the most expensive of the Montecito restaurants, but Little Alex's is our version of fast food."
It even extends to Kieler's grandchildren that live in Vietnam, relaying to grandma that they couldn't wait to have Little Alex's when they visited at Christmas after being away for 54 months.
"Lynette never made a child feel unwelcome. Just think about the thousands of birthday parties that have been there over the years — those leave lasting memories," Kieler said.
Lynette is the mother of five children, the oldest 16 and youngest four when the Briners took over Little Alex's in 1989. She learned how to operate the business on the fly, with selling Avon and helping her mother's business as the foundation. She morphed the business into one that put priority on family through atmosphere and affordability.
"I didn't want anyone feeling unwelcome," Lynette said. "I don't even know the last names of some our long-time customers, because we know each other by first name."
The online petition — which can be seen at savelittlealexs.com — has pages and pages of comments from long-time customers, pleading with Rosenfield to reconsider his decision — something he told the Montecito Journal that he cannot do, as he already has a lease agreement with the new tenant.
The comments ranged from Jerrad Burford's concern over affordability along Coast Village Road, where kid-friendly and cheap meals are too far and in between.
"As my son Jaxon so aptly put it, 'Without Little Alex's there will be no place in Montecito for the young and poor to eat!' We need to keep some semblance of the neighborhood many of us adopted as our hometown (30 years ago for me). Little Alex's is an institution, and you should be damn proud to have them as a tenant."
Some are holding out hope that Little Alex's could be declared a historical landmark, something that would allow it to stand the test of time.
"Thanks to Little Alex's there is a bit of spice in the love we have for the things and places that have nourished Montecito's legacy," wrote Buddy Winston. "Who among the long-term residents hasn't depended on this establishment for their continued customer loyalty in ensuring an eatery's most important trait: consistency! If there is culinary justice, then this establishment will be declared a historical monument and given a new 'lease' on business life."
As an adopted Montecitan, Rosenfield says he appreciates the outpouring of love and criticism he is receiving.
"We are supposed to care this deeply about our community, and I do care a lot about Montecito," Rosenfield said.
What's Next?
While the Briners have not decided if they will move Little Alex's to a new location, a pair of ideas have been swirling around the community.
Could the restaurant find momentum as a food truck that found a semi-permanent home along Coast Village Road? Does the business model shift into to-go orders only — something that Rosenfield wasn't keen on since it didn't drive business to the rest of the County Mart?
Rosenfield says he has offered to help, and he knows others have already reached out to do the same.
"It's not the end of an era. Businesses relocate all the time. We're sad about it, but we have to get on with life," Rosenfield said.
And while the outpouring of love has been "overwhelming" for Lynette, it has also been motivating to explore potential next steps.
Dan says that it's in Little Alex's DNA to put its Montecito family first.
"[Lynette] dedicated her life to her family, and then her other family at Little Alex's," Dan said. "We've spanned three generations now; we've seen grandchildren of customers come in consistently.
"That's a testament to the legacy that Lynette and this crew built."
And you can grab a little piece of Little Alex's history, as the restaurant is now selling T-shirts for $15, coming in black and white. One of them should go perfect with that chicken soup that seemingly cures all ills.
You might also be interested in...