'Good to be Back'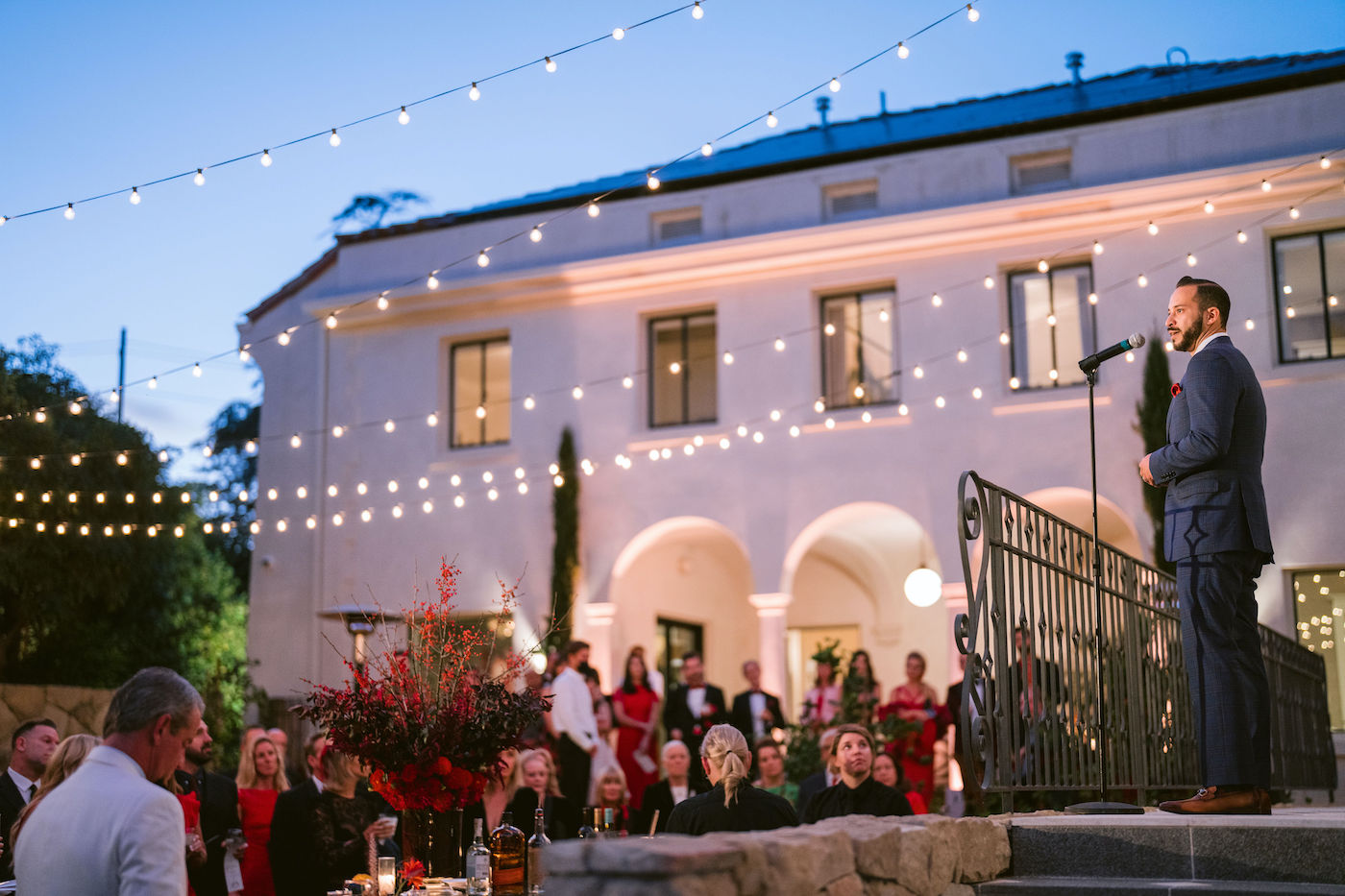 United Way's 24th annual Red Feather Ball was a two-act affair.
The 130-guest Birds of a Feather-themed fête, which raised nearly $150,000, was staged at two handsome estates on Hot Springs Road, two hours apart.
The boffo bash, chaired by Shari Liu Fellows, launched at the former home of Lady Leslie Ridley-Tree, now owned by designer-developer Xorin Balbes and Truman Davies, before a short walk up the road, guided by the flashlights held by student volunteers from Westmont College to the home of Michael Smith, son of Anne Towbes, and his wife, Nati, formerly owned by photographer Brian Hodges, who now resides in achingly trendy Byron Bay, Australia.
"It is so good to be back after two years," enthused Steve Ortiz, president of the charity. "Using Zoom only goes so far. To see and greet people is such a pleasure after so long."
Among those tickling their fancies at the party, conceived by local events empress Merryl Brown, were Ed and Sue Birch, Janet Garufis, George and Laurie Leis, Marsha Kotlyar, Doug Margerum, Thomasine Richards, former mayor Helene Schneider, Jennifer Smith-Hale, Tanya Thicke, and Belle Hahn.
A delightful production…
You might also be interested in...