Game of Clones: Rusack Vineyards Launches New Lineup of Wines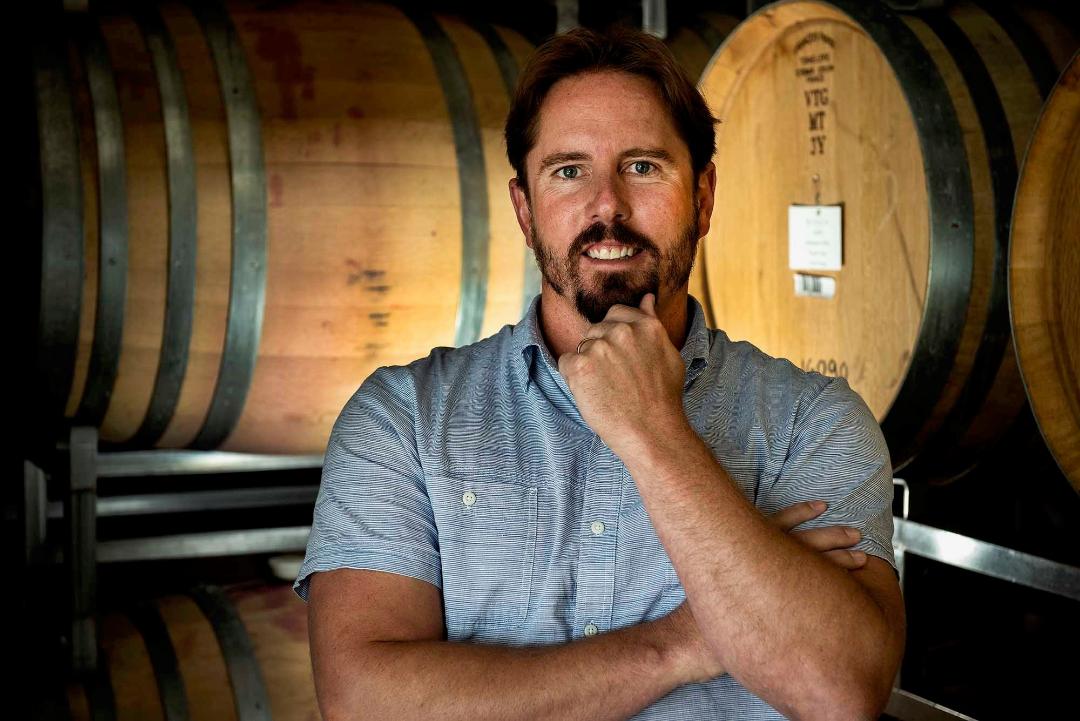 The appeal of Rusack Vineyards' brand new 2019 Sauvignon Blanc ($26) has a lot to do with a clone called musqué. Referred to as "clone 27" in the biz, it's well-known for its powerful perfume.
"We're going for a really aromatic white wine style," winemaker Steve Gerbac told me this week. "We want you to smell it from across the table!"
Gerbac has ramped up the acreage of musqué sauvignon blanc on the Rusack Ballard Canyon estate in recent years, and the results are delicious. The latest release is brimming with tropical aromas — pineapple and peach — and a bracing acidity in the mouth that makes it bright, clean, and refreshing.
The '19 sauv blanc is among five new Rusack wines that have just hit the marketplace. Gerbac, who joined the Rusack team in 2003 and was promoted to head winemaker nine years later, shared some insights with me earlier this week.
Chardonnay is "moving strong," he says, even as other grapes, like pinot noir, may be seeing a bit of a drop-off in demand.
"With chardonnay, there's no stopping it," he adds, "and I think it comes down to the winemaking here in Santa Barbara County. We're not going for super ripe and opulent, instead sticking with a balanced approach, and consumers are finding that to be a good thing."
The 2018 Rusack "Bien Nacido" Chardonnay ($40) is meant to "really represent that vineyard," Gerbac says. He sources from older chardonnay vines on the famous Santa Maria Valley vineyard that "hold acid really well" and that show "little variation year to year because they're so well established – they're not affected by drought or hot spells as much, which is really nice." The new release has a wonderfully rounded elegant mouth feel that's balanced with zesty citrus notes and lengthy stone fruit flavors.
The 2018 Rusack Santa Barbara County Chardonnay ($30) represents an awesome value, as it's made with fruit from Bien Nacido, too. Gerbac casts a wider net here, using fruit from a wider range of blocks. But the result is equally remarkable: fruity aromas, citrus, and melon flavors and a clean, fresh finish.
Syrah represents about half of the 20 planted acres on the Rusack estate, with the majority planted in the early 2000s, followed by added acreage in 2013. Rusack is among the most respected syrah producers in Santa Barbara County, and here, again, Gerbac plays a game of clones.
The 2017 Rusack "Ballard Canyon Estate" Syrah ($36) is made to be "more fruit-forward and more approachable early on," says Gerbac. This wine is typically driven by the Estrella clone, planted lower in the vineyard, and then balanced by the tannic structure offered by the Alban and 877 clones planted at higher elevations.
"But in 2017, those roles reversed," Gerbac adds. "The syrah from up on the hill came out very fresh, less tannic than normal, and so it ended up playing a bigger role."
The wine is luscious, juicy, and delicious, with concentrated dry cherry and blueberry flavors, and a velvety finish.
The 2017 "Reserve Ballard Canyon Estate" Syrah ($48) is a carefully selected snapshot of the Rusack estate's syrah potential. Gerbac goes a little heavier on the 174 clone, which is "super savory, like tapenade," he says. "It's my special blending clone – ripe, bright fruits, but with underlying earthiness." This release is buxom and bold, with a delectable balance of berry flavors and spice notes.
Barrel selection plays a bigger role in the Reserve Estate syrah, too.
"Each lot is tasted at pressing, and then we decide which cooperage to use," says the winemaker. "If it's leaning more tannic and dark and less fruit-forward, I may add a smokier barrel to that lot and enhance aromatics that way."
Gerbac works with various cooperages, about 95% of them French.
"But I always have three or four American barrels at hand, which I often use to coax out aromatics."
Rusack, set along Ballard Canyon Road in Solvang, just recently reopened to visitors. After closing due to COVID in March of 2020, the beautiful property is now open by reservation only, with club members getting dibs on available appointments. The tasting is more intimate and curated now, and it's seated – the wine bar is gone. The hospitality center has also been totally remodeled. One of the destination wineries in Santa Barbara County that's well worth a visit.
Find out more at rusackvineyards.com.
You might also be interested in...