Alisal Fire is a Sobering Reminder of Lurking Dangers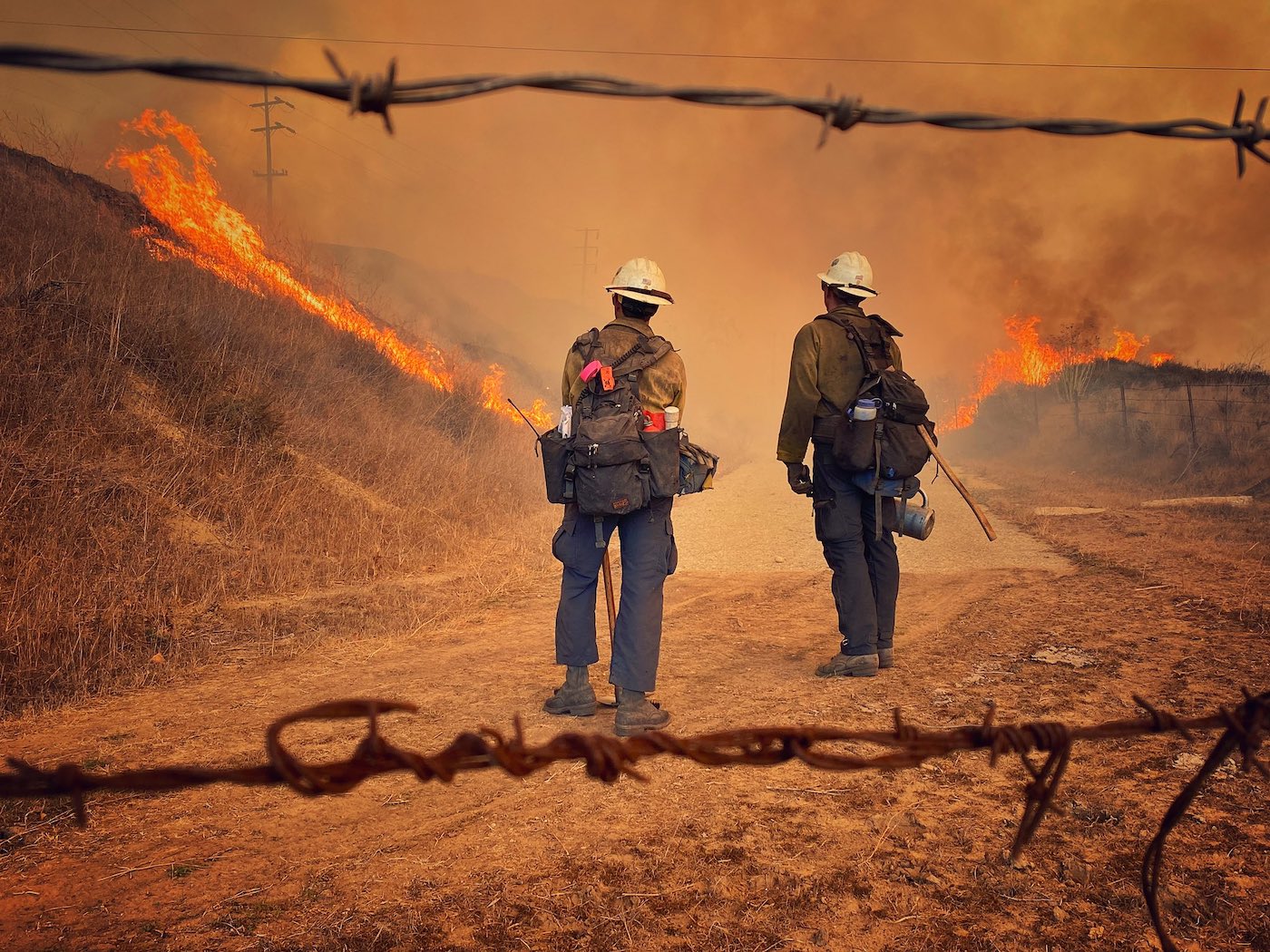 At this month's Montecito Association Board Meeting, the Board of Directors touched on many community topics, including fires, crimes, transportation, the holidays, and more. 
During community reports, Montecito Fire Chief Kevin Taylor, reporting from the front lines of the Alisal Fire, said the 13,000-acre fire (as of press time) was a good reminder for everyone to stay vigilant during high wind events. The fire is burning between the 2007 Gaviota Fire and 2016 Sherpa Fire burn scars, with hopes that the younger fuel in those scars will aid the 800 firefighters battling the blaze. Chief Taylor reported that there are three engines and 10 firefighters from Montecito working on the Alisal Fire.
Santa Barbara County Sheriff's Lieutenant Butch Arnoldi reported on the crime statistics for the last month. Reported crimes include petty theft and vehicle burglary on Padaro Lane; residential burglary on Ortega Ridge; prowling/trespassing on Channel Drive; catalytic converter theft on Danielson Road; residential burglary on Ortega Ranch Lane; residential burglary on Finney Street in Summerland; toolbox stolen on South Jameson; residential burglary on Danielson Road; residential burglary on Macadamia Lane; and jewelry stolen from Casa Dorinda. There were also numerous DUI arrests thanks to Deputy John Valente, who we told you about in September (MJ #27/39). Valente is a former California Highway Patrol officer, serving 26 years on the force, where most of his time was spent on DUI and drug violations. The "DUI hunter" racked up several arrests in Montecito in the last month, including on Channel Drive, on Coast Village Road at Middle Road, and on Hermosillo, which marked Valente's 100th DUI arrest for the year.
Arnoldi also reported that the Board of Supervisors, at a hearing last week, approved the awarding of a $25,000 SAVE-21 Grant, which reimburses the county for 90% of the costs incurred when removing abandoned non-commercial watercraft from county beaches. Throughout the state of California, public agencies having jurisdictions over navigable waterways and the surrounding lands have been plagued with an increase of abandoned vessels and other navigational hazards, mostly due to outdated boats that are at the end of their useful lives. The abandoned vessels present a navigational hazard to the boating public and eventually sink or come to shore, becoming a hazard to the public.
The lieutenant also discussed bear activity in Montecito, as well as mail theft occurring in the Toro Canyon area. "Please take all precautions to get to your mailbox before the bad guys do," he said.
Montecito Union School Superintendent Anthony Ranii reported on campus facility improvements that are slated to begin next summer. We'll have an in-depth report on the improvements, as well as how they are being paid for, in next week's edition.
MA Board Member Robert Kemp reported that the nominating committee had interviewed seven Montecito residents who would be great contenders for the five open seats opening up on the MA board. The ballots will go out in November.
The Association is working on a comprehensive Transportation Summit to address some traffic issues plaguing Montecito. Executive Director Sharon Byrne explained that there are a lot of construction projects happening on Montecito streets, but there is not a system in place that helps to stagger and stage the construction efficiently.
"There is a huge sense of frustration at the lack of coordination," said Land Use and Transportation Committee chair Chad Chase.
Those projects, combined with any accidents that affect traffic on Highway 101, sometimes lead to complete back-ups on local streets. This could potentially cause major problems during evacuations or other disasters; the Montecito Fire District is currently working on revising evacuation plans, which also need to be taken into account. The goal of the summit is to bring Caltrans, CHP, Sheriff, SBPD, Public Works, and other local agencies together to discuss how to mitigate some of these issues. The meeting is slated for early November.
Byrne and MA Board President Megan Orloff announced that the MA is spearheading the first annual Holiday Parade in December, which will bring much-needed cheer through Montecito. Stay tuned for more details as the event is planned.
Lastly, the Board voted to form an ad hoc committee to discuss a "be kind" campaign in Montecito, encouraging residents — many of whom are new to the area — and tourists to be kind and neighborly. This comes on the heels of a recent letter written by Byrne and Orloff that was published in Montecito Journal, citing some bad behavior by restaurant patrons on Coast Village Road. The committee will discuss how best to engage the community and spread a message of kindness.
The next Montecito Association meeting is scheduled for Tuesday, November 9. For more information, visit www.montecitoassociation.org.
You might also be interested in...