A Garden Treat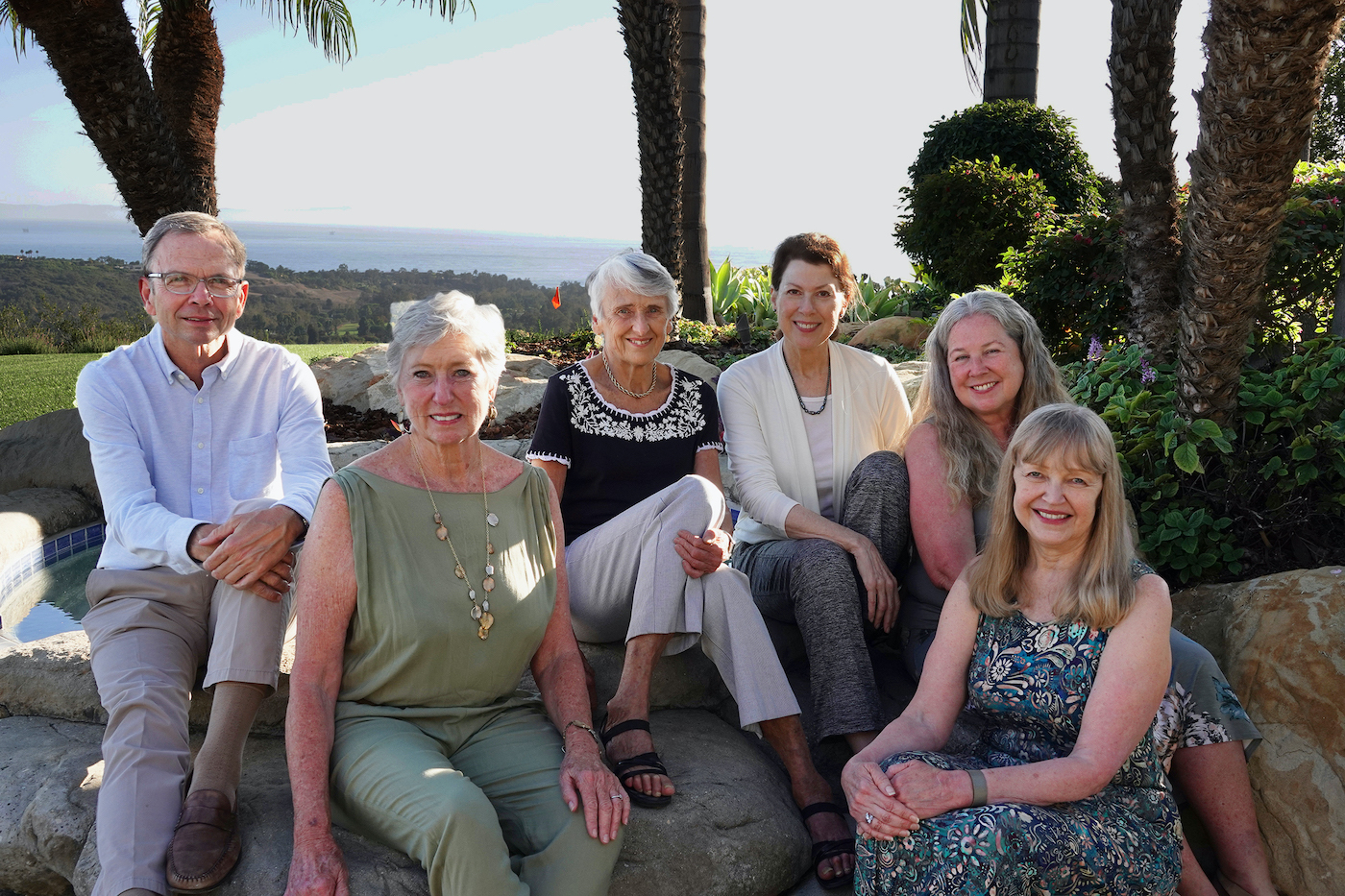 Santa Barbara Choral Society certainly had something to sing about at its annual Canto Garden party at the Montecito aerie of Todd and Allyson Aldrich.
The sunset soirée for 30 guests also celebrated the birthday of veteran conductor JoAnne Wasserman, who dug into a luscious chocolate cake from Renaud Gonthier, after a hearty "Happy Birthday" from the choir members, including Brooks and Kate Firestone, Dick and Marilyn Mazess, Steve and Debra Stewart, Kate Rees, Jack and Margo Callis, and Tom and Jody Dolan Holehouse.
The talented singers are now preparing for their next production, Handel's Messiah at the Music Academy of the West's Hahn Hall on December 18-19.
Um, That's A Lot of Money
How fitting that two Montecito-based hoteliers should be ranked together in the 40th annual Forbes rich list for 2021.
Rick Caruso, 62, owner of the Rosewood Miramar, and Beanie Baby billionaire Ty Warner, 77, owner of the Biltmore and the San Ysidro Ranch, are both at No. 261 in the rankings with $4.3 billion.
Oracle founder Larry Ellison, 77, who has homes in our Eden by the Beach, is at No. 7 with $117.3 billion, with Google's Eric Schmidt, 66, who recently bought Solana, Bill and Sandi Nicholson's Montecito estate, listed at No. 30 with $23.9 billion.
Dallas Cowboys owner Jerry Jones, 78, a frequent visitor while his NFL team undergoes summer training in Oxnard, is ranked No. 86 with $9.1 billion and Star Wars director George Lucas, 77, who has a beach house on Padaro Lane near Oscar winner Kevin Costner, is at No. 124 with $7.2 billion.
Montecito mall magnate Herb Simon, 86, is ranked at No. 340 with $3.4 billion.
Collective fortunes rose a hefty 40% above 2020 to $4.5 trillion, up from $3.2 trillion. The top 20 on the list are worth together a stunning $1.8 trillion.
The richest man in the U.S. for the fourth consecutive year is Amazon's Jeff Bezos, 57, with $201 billion, $22 billion more than last year.
Close behind at No. 2 is Tesla tycoon Elon Musk, 50, with $190.5 billion, nearly triple what he was worth last year.
Facebook founder Mark Zuckerberg, 37, takes third place thanks to a 63% jump in his stock since 2020. Microsoft founder Bill Gates, 65, is ranked fourth, the first time he hasn't been in one of the top two spots in three decades.
The youngest member on the list, one of 44 newcomers, is 29-year-old cryptocurrency entrepreneur Sam Bankman-Fried, with $22.5 billion.
The minimum net worth needed to gain, or hold a slot in the rankings, jumped to $2.9 billion. Fifty-one billionaires dropped off the list, including TV talk show titan Oprah Winfrey, 67.
A New Direction?
Is Meghan Markle going to become the next Estee Lauder, the New York-based beauty empress who built a multi-million-dollar cosmetics business before dying in 2004 aged 97?
The Duchess of Sussex, 40, and Prince Harry, 37, have visited marketing colossus Guthy-Renker's 66-year-old co-founder Bill Guthy's Carpinteria estate multiple times this year, according to London's Daily Mail.
Last month the Riven Rock-based couple flew to New York in a private jet owned by the company, sparking speculation of a partnership, much like it has had in the past with celebrities like supermodel Cindy Crawford, Jennifer Lopez, Jessica Simpson, Heidi Klum, and singer-talk show host Kelly Clarkson.
Queen Elizabeth's grandson and the actress have been spotted in and out of the Guthy ranch several times earlier this year.
No one is commenting. Stay tuned.
One of a Kind
TV talk show host Ellen DeGeneres, 63, is launching her own skincare range, Kind Science.
The Montecito resident says the collection, which has been developed over the past three years, is set for release later this month.
The new company encourages consumers to "embrace your age, not your wrinkles! Kind Science is high performance, effective skincare that's made for everybody."
Ellen, 63, had a longtime partnership with Cover Girl over several years, starting in 2008.
You might also be interested in...