Borein and His Circle of Friends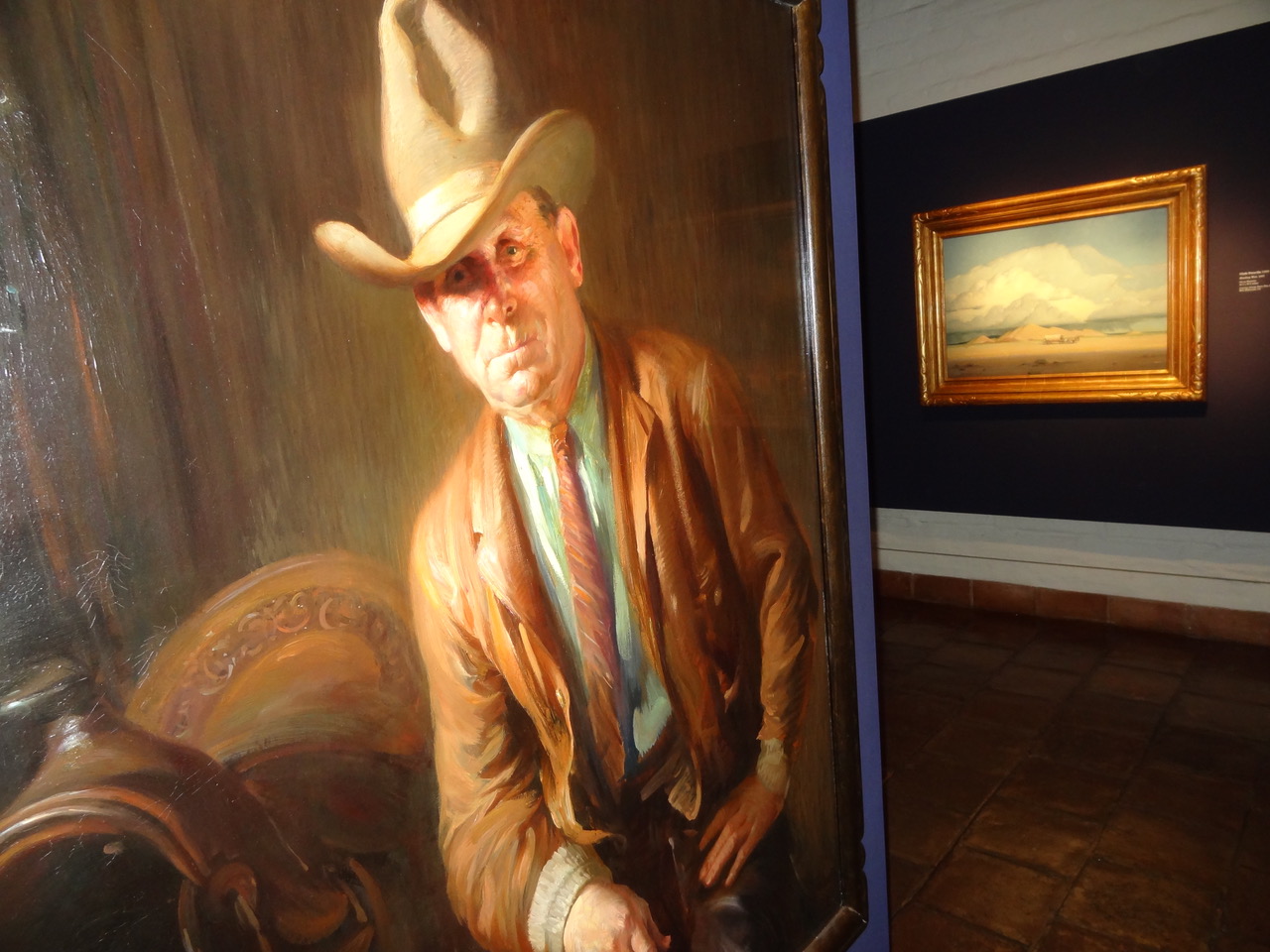 The Santa Barbara Historical Museum (SBHM) is a happening place these days with all sorts of events going on. Remember admission is free if you want to come and check it out instead of coming to a special gathering.
There is a new exhibition, "Borein and His Circle of Friends," curated by Marlene R. Miller, an acknowledged authority on Borein's work. She curated the museum's permanent Borein Gallery in 2017. She says, "Borein, acclaimed for his accurate depictions of the American West, is one of Santa Barbara's more important artists. By settling here in 1921 he only added to the city's reputation as a significant art colony." which had been developing since the 1870s."
This evening we had cocktails in the courtyard and wandered through the galleries. The first room features 20 watercolors from a collection of local family who wishes to remain anonymous. The Sala shows works by some of his closest friends who work mainly in the western genre including Carl Oscar Borg, Joe De Yong, Maynard Dixon, Clyde Forsythe, Frank Tenney Johnson, and more. The Corner Gallery displays many more from Borein's circle of friends.
A new book is out, Edward Borein: Etched By the West, published by SBHM about the life and art of Edward Borein (1872-1945) written by B. Byron Price. It is 336 pages with more than 400 images, many never published. The book tells us about Borein's life as an itinerant vaquero to successful illustrator and finally to a revered recorder and interpreter of the vanishing West.
There is a book signing October 20, 2021, and a talk by Jeremy Tessmer on November 10, 2021, about the artist and his many friends. Call (805) 966-1601 for details. SBHM is located in historic downtown at 136 East de la Guerra Street. Its mission is to create meaningful connections to Santa Barbara History. The signature installation, The Story of Santa Barbara,traces our community's story from the Chumash to the mid-20 century. See you at the SBHM!
You might also be interested in...