What's That Sound?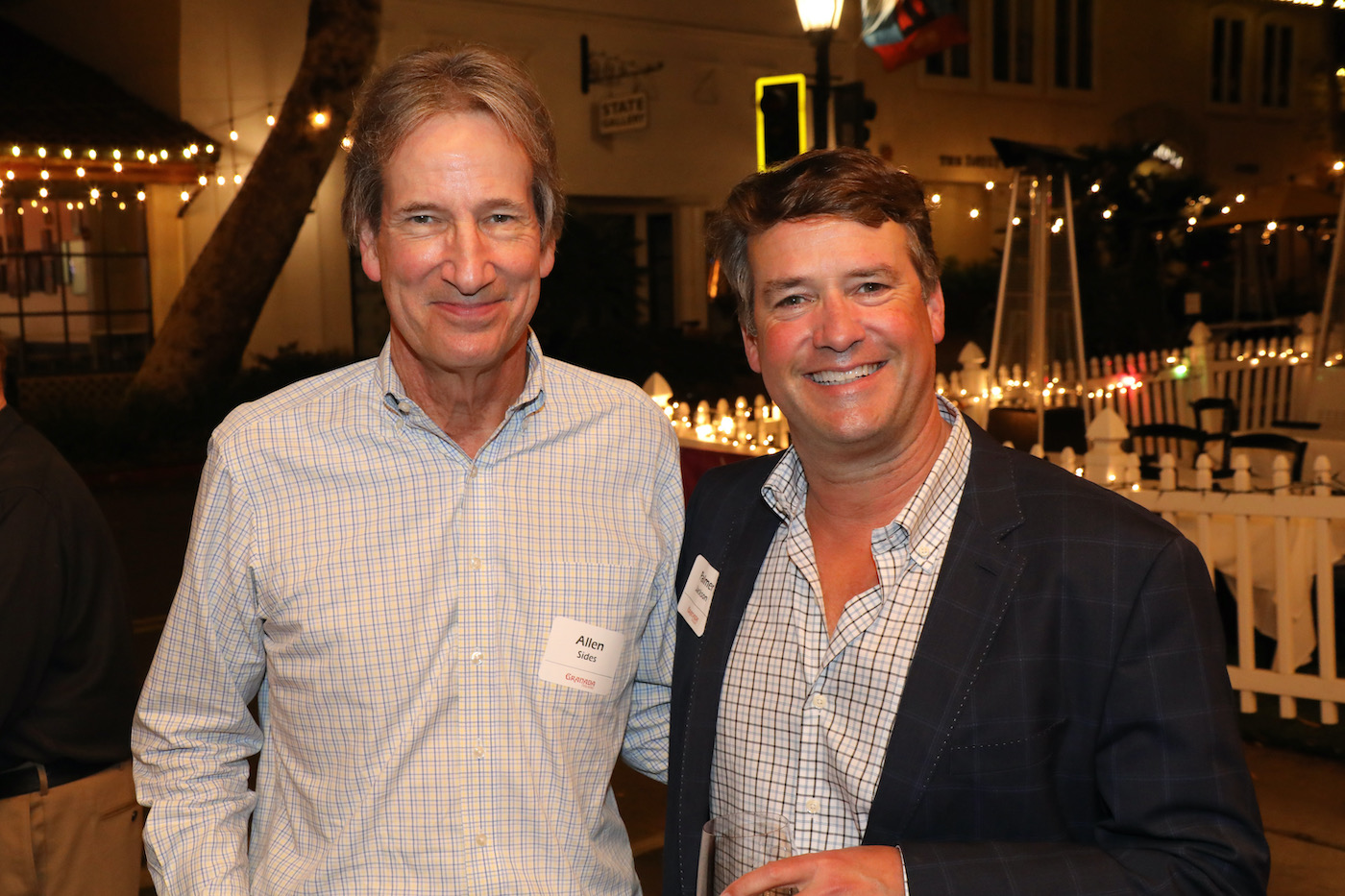 VIP donors were on the crest of a wave, a sound wave that is, when the venerable Granada Theatre unveiled its new $800,000 sound system installed by multi-Grammy Award-winning producer Allen Sides.
Allen, who has produced more than 1,000 albums, also installed the audio system at the Riviera Theatre, home to the Santa Barbara Cinema Society.
"We have worked on this project for three years and the new system gives a great deal more flexibility," he explained. "The sound is now super crisp and clear!"
Palmer Jackson, chairman, said the original system installed in 2008 was "not right for the room. It has taken hundreds of hours to do this, but now we're pitch perfect."
Afterwards Allen, who played musical excepts to illustrate the new system, including Marvin Gaye's "Sexual Healing," joined benefactors including Dan and Meg Burnham, Anne Towbes, Marni Margerum, Eric and Nina Phillips, Joan Rutkowski, Bruce Heavin, and Alan and Lisa Parsons, on the terrace of the Good Lion next door to celebrate the occasion.
The following day Allen, who used to own the sprawling Brooks Academy estate in Montecito, flew to Aberdeen, Scotland, where he tells me, he and wife, Anne, have bought a castle a short distance from Queen Elizabeth at Balmoral.
You might also be interested in...