What Can California Learn From Israel About Water Management?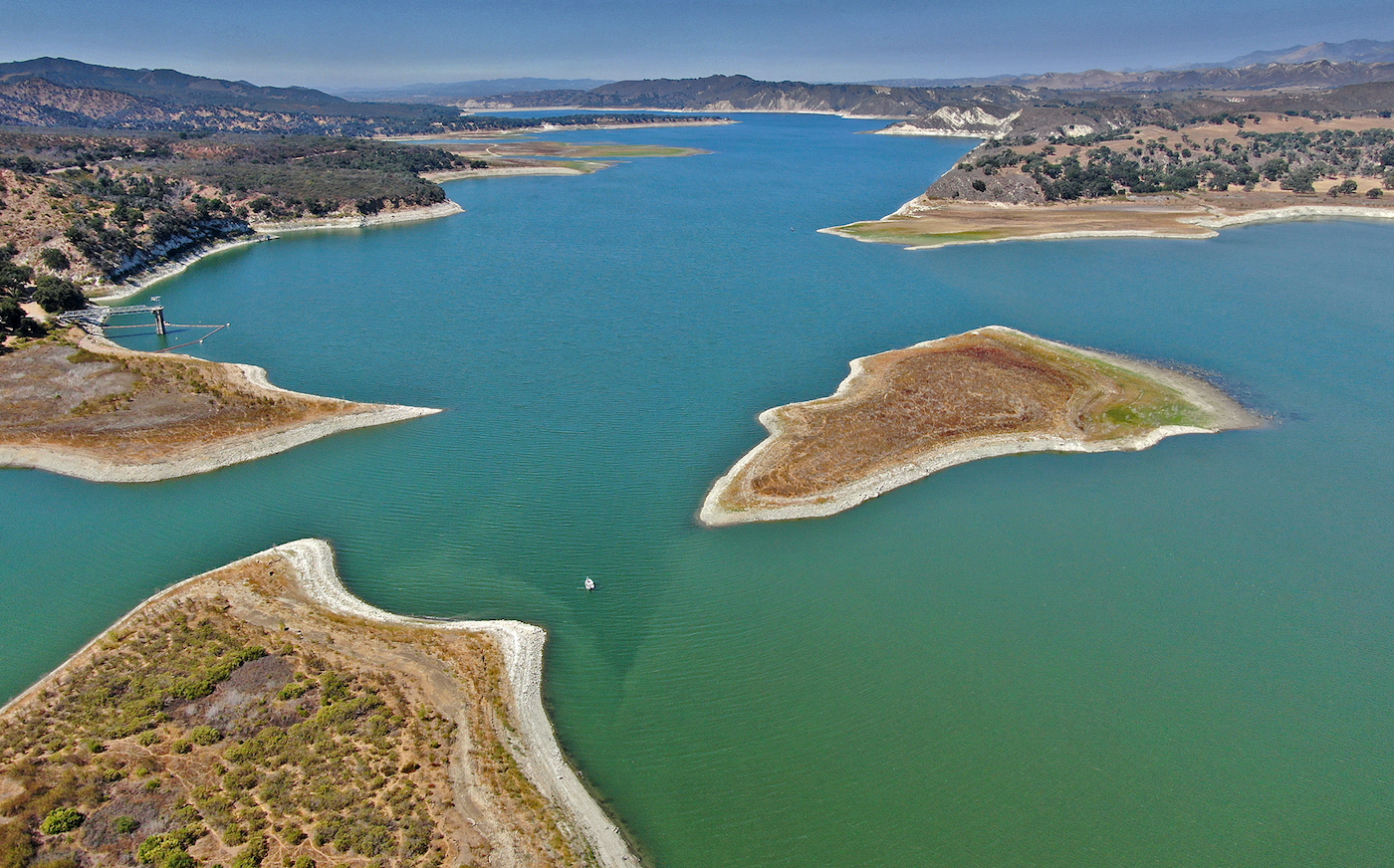 Israel is located in one of the driest regions of the world and has traditionally suffered from a scarcity of freshwater resources. Despite that challenge, it is now considered "the best nation in the world for water efficiency" according to Global Water Intelligence, an international water industry publisher.
In fewer than 20 years, this parched nation has turned itself into the unlikeliest of water giants, due to large-scale investments of private money and a public commitment to innovative leadership in water planning and management. By the end of next year, Israel will have achieved a miraculous transformation from being a virtual desert into a thriving, green paradise.
As California moves through another multi-year drought and struggles to deliver enough water to support its urban and agricultural needs, Israel's success story stands as a working model for affordable recycling, low-cost desalination plants, and private-public teamwork to lessen the cost of legal opposition and regulatory approval.
Israel Leads the World in Wastewater Recycling and Water Re-Use
Israel has revolutionized wastewater recycling. In a world thirsty for advanced solutions, the nation now recycles almost 90% of its wastewater, the highest rate in the world. By comparison, the world's No. 2 country for wastewater recycling is Spain with 12%. The entire U.S. struggles to recycle 6% of its wastewater.
Spread on more than 250 acres, Israel's largest wastewater treatment plant uses biological and mechanical means to gather and treat municipal sewage effluent from the 2.5 million residents in the greater Tel Aviv region. Yielding approximately 140 million cubic meters (173,000 AFY) of reclaimed water per year, the plant pumps most of its output to bone-dry farms in the region to meet irrigation needs.
In recent years, the plant has been generating enough energy-rich biogas from its anaerobically treated sludge to provide 90% of the facility's energy needs. Remaining sludge is also used to make bioplastics, fertilizer, and other products.
Israel Leads the World in Seawater Desalination
Currently in Israel, desalinated water supplies 85% of domestic urban water consumption and 40% of the country's total water consumption. Israel's commitment to seawater desalination began on August 3, 2000, when the Israeli Cabinet endorsed desalination as its preferred water security strategy and committed to the construction of its first seawater desalination plant on the southern coast at Ashkelon for 115 million cubic meters of drinking water, or 93,000 acre feet per year (AFY).
In the last two decades, the Israeli government in partnership with private industry has constructed five mega-desalination plants along Israel's 117-mile Mediterranean coastline: Ashkelon (2005), Palmachim (2007), Hadera (2009), Sorek (2013), and Ashdod (2015), currently producing a total of 750 million cubic meters of drinking water per year (equivalent to 608,000 AFY).
Two additional plants, Sorek II and Western Galilee, each capable of producing 200 million cubic feet per year, are now in varying stages of construction. These two new plants will boost total desal production to 1.2 billion cubic meters per year (equivalent to just under a million AFY).
What's Happening in California?
During this same 20-year timeframe, with the exception of Orange County recycling, California has failed to make any real progress in generating increased water supplies, either through large, efficient regional wastewater reuse projects, or in planning and building multiple low-cost seawater desalination mega-plants.
Several small desalination plants have been built, but only one large regional plant, located in Carlsbad, is in operation. Policymakers, water planners, and environmentalists have thrown up enough roadblocks to make planned progress in innovative water management minimal.
Carlsbad Desalination Plant
California's Carlsbad desalination plant in San Diego County is the nation's largest seawater desalination plant, producing 50 million gallons of desalinated seawater each day (56,000 AFY), enough water for about 400,000 people, or 10% of the potable water distributed by the San Diego County Water Authority.
The project, which sits on a four-acre leased site adjacent to the existing Encina Power Station site owned by Cabrillo Power, includes a desalination plant, a pumping station, product water storage and a ten-mile water conveyance pipeline.
Plant Design, Construction, Operation, and Ownership. The $922 million Carlsbad plant was privately developed by Poseidon Resources and its venture capital partners. The Poseidon business model shifts the financial risk of plant construction, operations, and financing away from San Diego County Water Authority, placing the burden on Poseidon to secure all project entitlements and permit approvals; negotiate long-term water purchase agreements with water districts at a fixed price; design the plant; procure equity and debt financing; operate the plant for the first 30 years; and then transfer ownership to the governing water district or another public agency.
Inexplicably, many in California have great difficulty with a private company drawing seawater from the Pacific Ocean. They prefer public ownership and high risk to private ownership and no risk. Israel made the opposite choice for private ownership and a public transfer of plant ownership.
Cost of Water. Desalinated water from the Carlsbad plant is purchased by the San Diego County Water Authority (SDCWA), on behalf of its 24 water agencies, under a 30-year Water Purchase Agreement (WPA) at a fixed price of $2,513 to $2,796 per acre-foot, as of 2020. The first 48,000 acre-feet of water purchased each year will pay for the fixed costs of the project and the variable costs of water production.
The Water Authority has the option to purchase an additional 8,000 acre-feet per year at a lower rate that reflects only the variable costs of incremental water production. The Water Purchase Agreement allows for annual price increases for inflation estimated to average 2.5% per year. This compares favorably to the average 9.9% increase per year in rates imposed by the Metropolitan Water District between 2005 and 2018 for state water and Colorado River water
Comparative Cost. Carlsbad water sold to San Diego water agencies comes in at $5.97 per HCF (hundred cubic feet) billing unit. That is somewhat less expensive than Montecito Water District (MWD) water purchased from the city of Santa Barbara at $7.35 per HCF.
In the latest seawater desalination plants in Israel, such as Sorek II and Western Galilee, technological improvements have allowed the two new plants to offer an "unprecedented low price of $0.41 per cubic meter," equivalent $506 per AF, or $1.16 per HCF. When government and private industry both share a common goal to do whatever it takes to reduce the cost of desal water to ratepayers, bid prices of $1.16 per HCF become possible. Carlsbad's water costs of nearly $6.00 per HCF reflect California's mandated union labor costs for construction, high operating and maintenance costs, humongous regulatory approval costs and self-inflicted high energy costs.
California's Paralyzing Regulatory Process. Along the road to development of the Carlsbad regional desal plant, a committed California environmental community filed 14 separate lawsuits to delay or block the plant. The Carlsbad project originated in 1998 and began producing desalinated seawater in December 2015 after 17 years of planning, permitting approvals, and construction delays. 
Bidding for the Carlsbad plant was initiated in February 2006; a contract was awarded in 2007. Approval from the State Lands Commission and the California Coastal Commission came in 2008; approval from the Regional Water Quality Control Board in May 2009; approval from the City of Carlsbad in September 2009, after completion of a certified Environmental Impact Report (EIR). Construction of the first phase started in November 2009.
In January 2010, the project received $530 million in private bond funding (PABs) by the California Debt Limitation Allocation Committee (CDLAC). Full project financing was negotiated in December 2012. Numerous lawsuits and appeals have been denied by the courts, despite public pressure, up until the plant opened in 2015.
The Proposed Huntington Beach Desalination Plant
The story of the proposed Huntington Beach Desalination plant is even more of a tangled web. After spending 22 years and $100 million navigating a thicket of state regulations and environmentalists' challenges, the Poseidon developers are down to one major regulatory hurdle – a construction permit from the California Coastal Commission – and most critically, a binding deal with a public agency to buy 50 million gallons per day of purified seawater.
In April 2021, the Santa Ana Regional Water Quality Control Board gave final approval for a permit on the condition that the company increase its commitment to rehabilitate the nearby 1,449-acre Bolsa Chica wetlands reserve, an important bird habitat, and build an artificial reef. Such add-ons are classic tactics in California to delay infrastructure projects and make them uneconomical and non-financeable. The approval came on a contested 3-2 vote.
If Huntington Beach receives the remainder of its permits by the end of this year, the $1.4 billion plant could go online to produce 50 million gallons of drinking water daily for residents of Orange County by 2025, enough water for 16% of the homes in the Orange County Water District. Like Carlsbad, the facility will be built at no cost to taxpayers. The Huntington Beach project at best, will take 25 years to complete, compared to 17 years for Carlsbad, and five years for one of Israel's mega plants.
Conclusion
Amazingly, Israel has transformed itself from one of the driest countries in the world to producing more freshwater than it needs using a combined strategy of (1) partnering government with private industry to embrace low-cost water management projects on a large regional scale; (2) recycling 90% of its wastewater into potable water; (3) supporting large, regional desalination plants; and (4) championing water conservation. •MJ
Next Week: Shaping the Future of Water for Coastal California
Editor's note: This is the fourth in a five-part series about the water issues facing Montecito, as well as California.
You might also be interested in...