Nina Johnson: Challenger, District 6, Santa Barbara City Council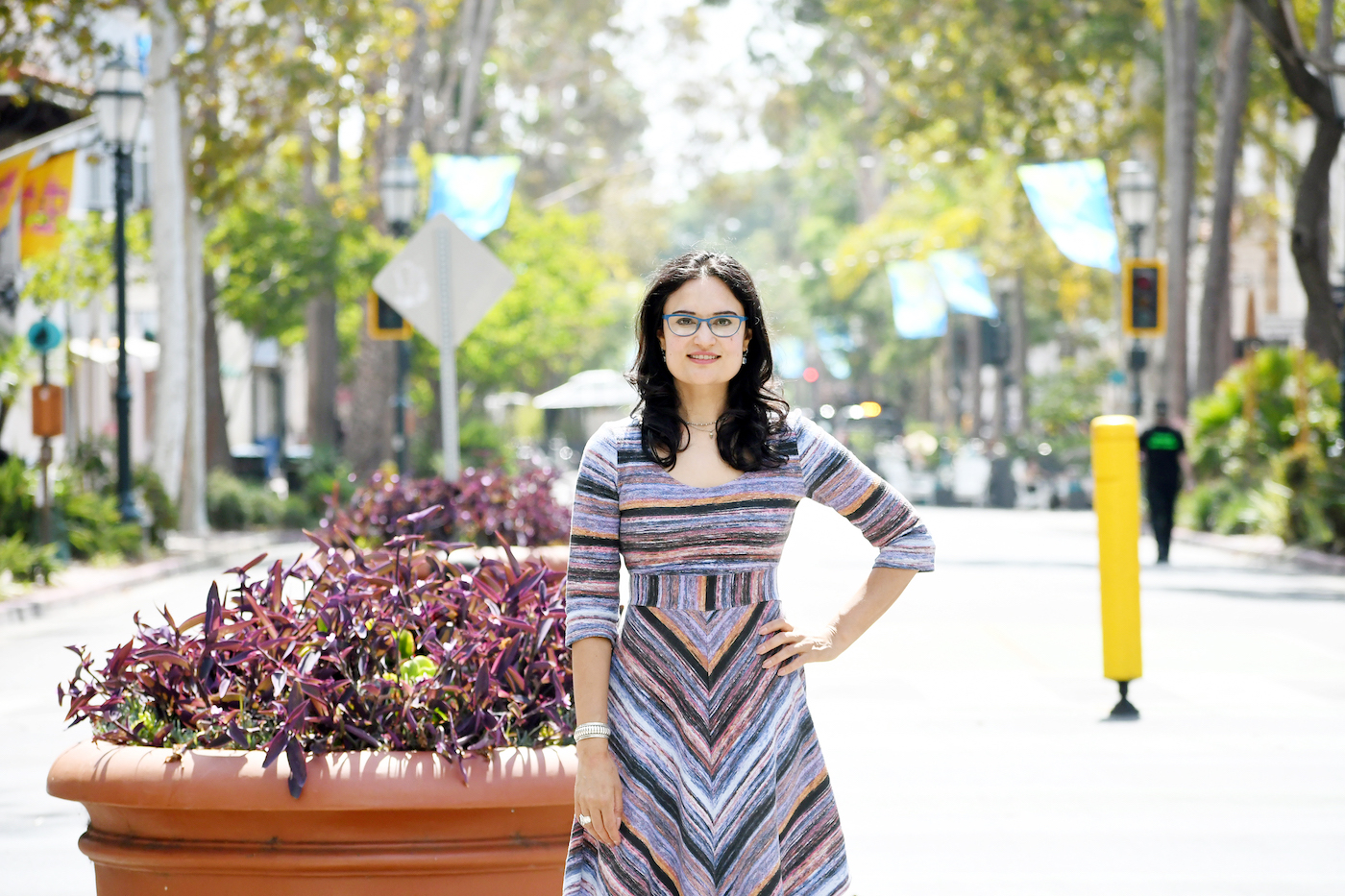 The race for the District 6 seat on Santa Barbara City Council has turned into a four-person race, with City Hall insider Nina Johnson creating plenty of buzz in choosing to "pull her papers" at the very end of the filing period to take on incumbent Meagan Harmon. 
Johnson isn't just taking on Harmon, but also businessman Jason Carlton and "everyman" Zachary Pike.
Johnson putting her role at City Hall on pause was a significant sacrifice for Johnson, who has spent two decades behind the scenes.
In a recent interview with the Santa Barbara Sentinel, Johnson indicated that the decision wasn't easy, but necessary in her eyes.
"I am fortunate to be a 25-year resident of the city of Santa Barbara. After serving in the top ranks of City Hall for over 20 years, I bring invaluable experience and knowledge of government operations and services to help the city council better serve the community," Johnson said.
All four candidates were presented with three key questions facing the district, here are Johnson's responses:
What is the most important issue facing District 6?
My top priority is restoring economic vibrancy downtown through innovative urban design of the pedestrian promenade, a wide range of housing, streamlined permitting to encourage business startup, and a safe, welcoming environment to shop and dine.
I led the demonstration of a promenade pre-pandemic to advance the community dialogue on whether to have vehicles on State Street, providing the framework and lessons learned to create the current promenade. I'll collaborate with all stakeholders to ensure the next iteration of State Street will adapt vacant space to housing and other creative uses, while protecting our historic character and unique charm.
Santa Barbara's downtown corridor is heavily reliant upon tourism. What is your plan to supplement that in case of other natural disasters or lack of travel? What are you going to do about bringing in good businesses that pay good wages?
To prepare businesses for disaster resilience, I'm focused on businesses launching and operating with firm financial footing, which will result from nimbleness, flexibility, and predictability in tenant improvements and other business requirements. This will help entrepreneurs develop emergency reserves they need during crisis. Encouraging residents to shop local is also key to economic resilience.
I'll engage the business community to address and mitigate our high cost of living and develop strategies and partnerships that help employees and employers. Creating a business-friendly culture will strengthen local merchants, attract new ventures, and encourage investment that will result in good wages for employees.
We believe that one must be willing to lose in order to win. Can you give us an example of a brave position you have taken on principle that cost you politically or personally?
To quickly fill vacant spaces on State Street after the Thomas Fire, I started a pop-up program to help entrepreneurs launch with short-term, lower cost leases without needing costly tenant improvements or lengthy permitting processes. I also created a sign template to forego signage approvals.
I engaged in intense conversations, convincing a skeptical real estate community and hesitant city staff of the value and benefits for all parties. I developed a matchmaking concept and coordinated events for entrepreneurs to pitch their idea to commercial brokers. We now have 13 pop-ups on State Street that would otherwise be vacant storefronts.
Please list all endorsements to date:
Organizations: Democratic Women of Santa Barbara County; Santa Barbara Police Officers Association
Politicians and other community figures: "Endorsed by the Community, Not Politicians."
You might also be interested in...