Montecito's First Michelin Star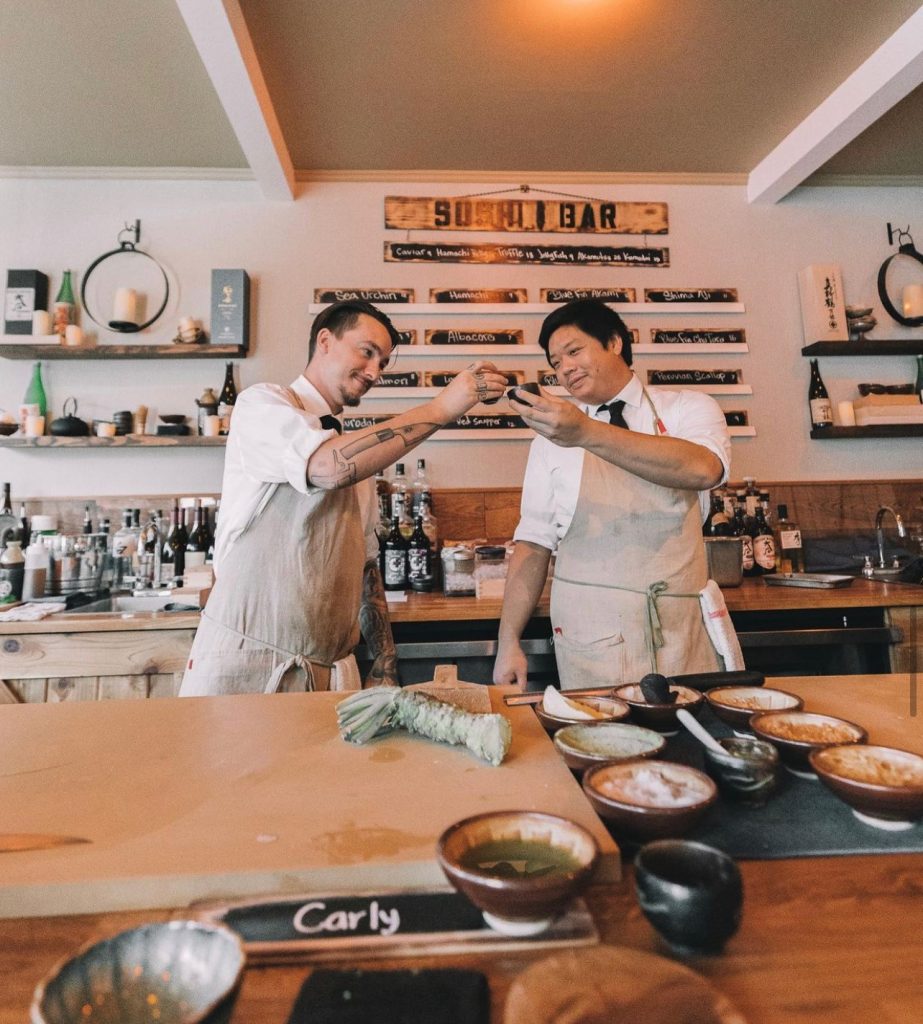 Twenty-seven California restaurants were awarded Michelin stars earlier this week, and for the first time ever, three eateries on the Central Coast made the list, including Montecito's Sushi Bar, located in the Montecito Inn on Coast Village Road.
"This is all I've wanted for a very, very, very long time," owner Phillip Frankland Lee said.
Sushi Bar is the brainchild of Frankland Lee, a Top Chef contestant who opened the critically-acclaimed omakase restaurant in April 2019. In June 2017, he opened the original Sushi Bar in Los Angeles, which is currently ranked the No. 3 best sushi spot in Los Angeles by Time Out Los Angeles. Frankland Lee's uber popular Pasta Bar in Los Angeles was also awarded a Michelin star earlier this week.
"To be awarded stars at two of my restaurants is something I never thought would be possible," Frankland Lee said.
Sushi Bar in Montecito offers a 10-seat chef's counter, which places patrons right in front of the action while they enjoy a 17-course omakase or "chef's choice" menu. Guests are served by passionate and lively chefs, including head sushi chef Lennon Lee, who prepares unexpected versions of beloved favorites. The menu changes often and showcases the abundance of local seafood, including Santa Barbara sea urchin, spot prawns, and local halibut.
The menu includes a selection of drink pairings and Japanese beverages, including sake, beer, and Japanese whiskey all curated by Scratch Restaurants Food and Beverage Director Gavin Humes. The dining experience is enhanced by the restaurant's glowing amber room designed by Frankland Lee and Gabriel Wischmeier; the sushi bar is enveloped in honeyed oak and designed to invoke the feeling of traditional Japanese sushi bars found in the 1930s.
The two other newly-starred restaurants on the Central Coast include Bell's in Los Alamos and Six Test Kitchen in Paso Robles.
For more information, visit www.guide.michelin.com.
You might also be interested in...