Meagan Harmon: Incumbent, District 6, Santa Barbara City Council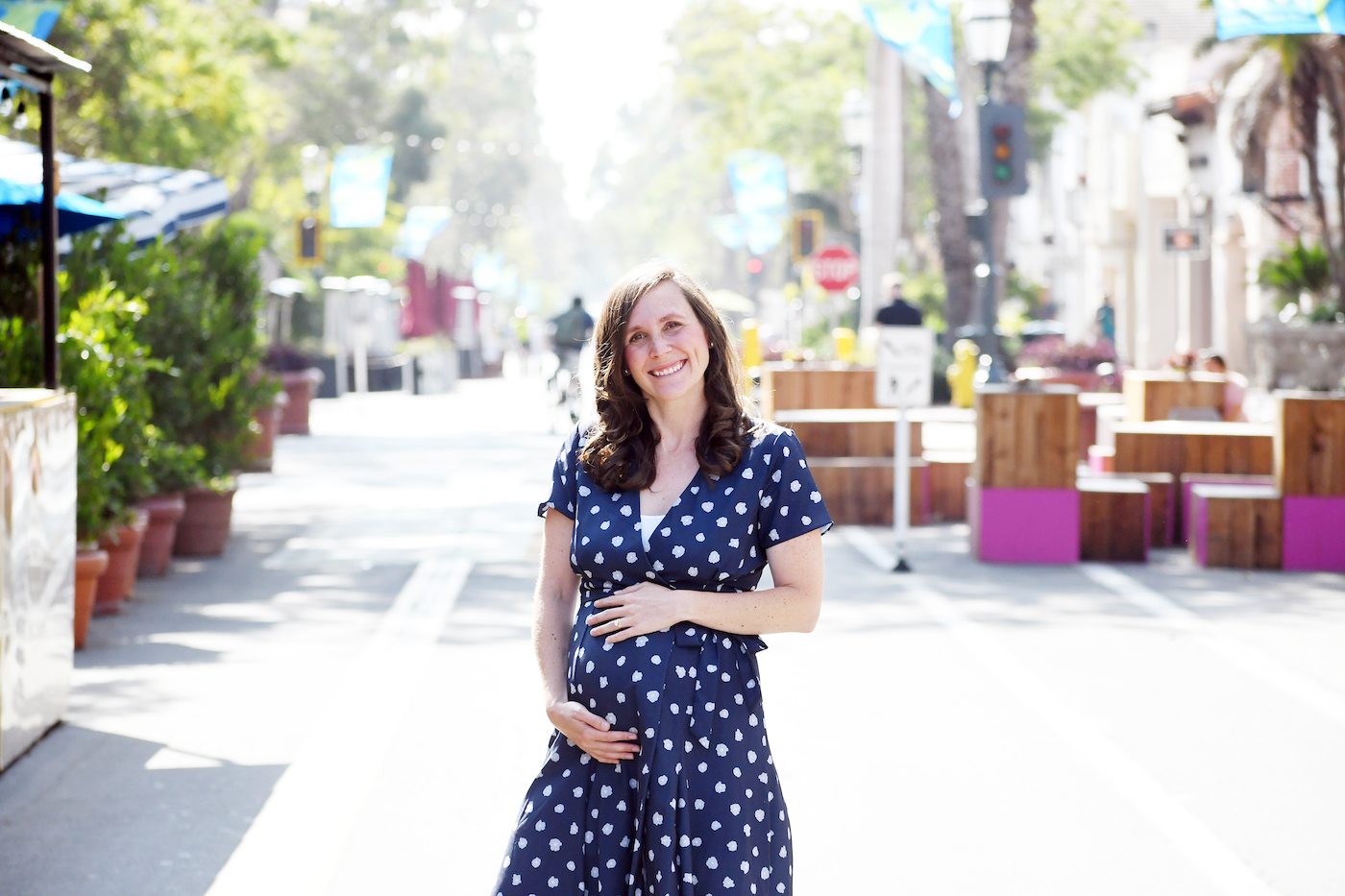 The race for the District 6 seat on Santa Barbara City Council is a four-person race, with incumbent Meagan Harmon being challenged by Jason Carlton, Nina Johnson, and Zachary Pike.
Harmon, also a representative on the California Coastal Commission, is facing her first election, as she was appointed to council in 2019.
Each of the candidates answered a trio of questions in regard to Santa Barbara's downtown corridor:
What is the most important issue facing District 6?
Since the next question focuses on the critical issue of the downtown corridor, I will focus here on housing. District 6 residents are primarily renters; others are unhoused altogether. Protecting tenants from no-cause evictions, offering emergency rental assistance, and building affordable housing are essential to keeping our residents local, not commuting in on crowded freeways, generating greenhouse gases. Providing housing with wraparound services for unhoused persons is essential: a strategic approach to homelessness means a humane alternative to squalid freeway-side encampments, and a reduction of the fire risk that those encampments pose to all of the city.
Santa Barbara's downtown corridor is heavily reliant upon tourism. What is your plan to supplement that in case of other natural disasters or lack of travel? What are you going to do about bringing in good businesses that pay good wages?
The pandemic reinforced the necessity of creative strategies to support business. I led the charge in creating the State Street Promenade, making downtown a draw for locals, the permanent backbone of our economy, and for tourists. Eliminating burdensome rules, reworking the Planning Department to be less bureaucratic, and rethinking zoning to include adaptive reuse policies that include housing, are critical to making our downtown appealing to businesses and locals. I am simultaneously working toward diversification by investing in the blue economy – funding our sustainable commercial fishing industry and prioritizing ecologically-sound aquaculture policy through my work on the California Coastal Commission.
We believe that one must be willing to lose in order to win. Can you give us an example of a brave position you have taken on principle that cost you politically or personally?
Living a life of principle isn't always easy and can cost us in real ways. But, as I've learned through my own experiences, both public and private, it is always worthwhile. On Council, my support for limitations around no-cause evictions has come at a steep political cost, as there are those who are seeking to unseat me because of this stance. But 80%+ of District 6 residents are renters and they deserve representation. Limitations on no-cause evictions are necessary for community stability and keep people from falling into homelessness. They are what working families in this district need – no matter the political cost.
Please list all endorsements to date.
Groups: CAUSE Action Fund; Central Coast Labor Council; Democratic Party of Santa Barbara County; Planned Parenthood; Santa Barbara Association of Realtors; Santa Barbara City Firefighters Local 525; Santa Barbara Women's Political Committee; Santa Barbara Young Democrats; Sierra Club; Sunrise Movement Santa Barbara; Tri-Counties Building & Construction Trades Council; United Food & Clothing Workers Local 770; IBEW Local 413 (Electricians); UA Local 114 (Plumbers & Pipefitters); SMW LU 104 (Sheetmetal Workers); Southwest Regional Council of Carpenters; Vote Mama
Community Leaders & Elected Officials: Congressman Salud Carbajal; State Senator Monique Limón; Assembly Member Steve Bennett; 1st District County Supervisor Das Williams;  2nd District County Supervisor Gregg Hart; Former 2nd District County Supervisor Janet Wolf; Santa Barbara Mayor Cathy Murillo; Santa Barbara City Councilmember Eric Friedman; Santa Barbara City Councilmember Mike Jordan; Santa Barbara City Councilmember Oscar Gutierrez; Goleta Mayor Paula Perotte; Goleta City Councilmember James Kyriaco; Goleta City Councilmember Kyle Richards; Santa Barbara School Board Member Rose Muñoz; Santa Barbara Planning Commissioner Gabe Escobedo; Santa Barbara Planning Commissioner Lesley Wiscomb; Santa Barbara Planning Commissioner Roxana Bonderson; Santa Maria City Councilmember Gloria Soto; Linda Krop; Dave Davis; Eder Gaona-Macedo; Bob Stout
You might also be interested in...