Kristen Sneddon: Incumbent, District 4, Santa Barbara City Council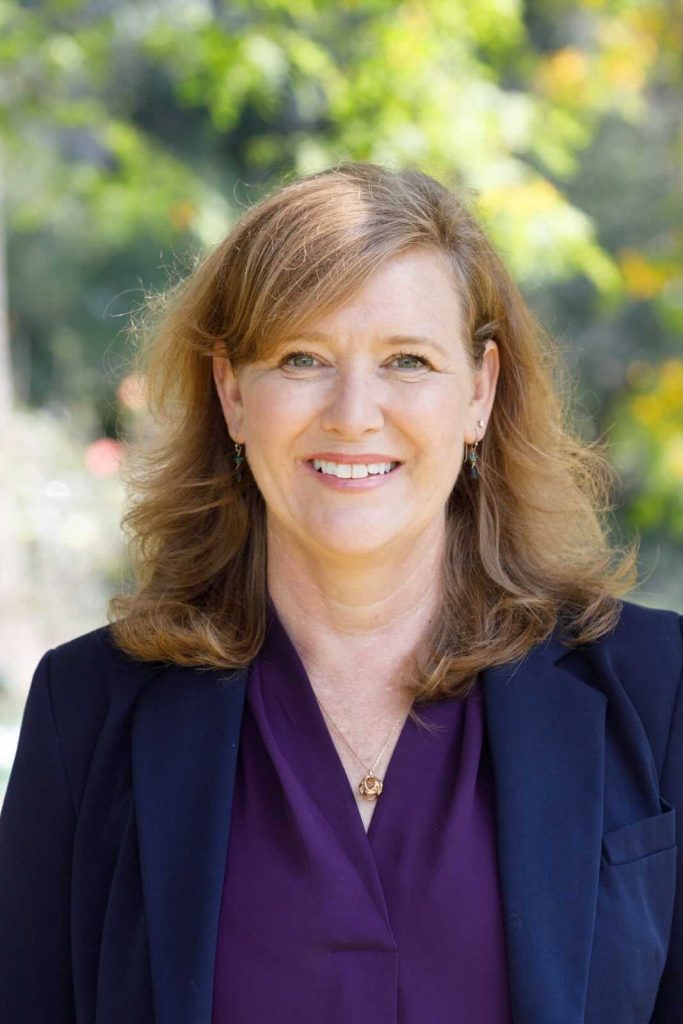 While the other city of Santa Barbara races feature a plethora of candidates, the battle for District 4 is a two-person showdown, with incumbent Kristen Sneddon taking on Barrett Reed.
Sneddon, a professor at Santa Barbara City College, has been on council as the pandemic forced both State Street and Coast Village Road into plenty of changes.
Here are her responses to three key questions facing the district:
What is the most important issue facing District 4?
Residents of District 4 want to be safe and protected from fire, water scarcity, crime, and over-development, while promoting economic development. I have worked hard to secure wildfire protections, water security, patrols, and minimize density in our vulnerable hillsides, while supporting the creation of an Economic Development Plan focused on Downtown and Coast Village Road. Another major concern is solutions to homelessness, as a humanitarian crisis and a concern in high fire areas and health of our waterways. We are actively progressing on this front with the implementation of our strategic plan to address homelessness, with more on the way.
Coast Village Road is critical to the future of Montecito and the city as a whole, and it has been transformed during the pandemic. Where do you stand on its future?
Coast Village Road continues as the shining example of what the rest of the city should emulate in resilience and successful economic development. Following the devastating debris flow, I worked with businesses to expedite reopening – a model I pushed for State Street during the pandemic. CVR serves locals, has pride of ownership, and does not leave vacant storefronts to burden the community, while maintaining a clean, safe, and welcoming environment. I was happy to bring the Coast Village Business Improvement District to Council with unanimous support. I rely on this partnership to develop the next steps for this corridor.
We believe that one must be willing to lose in order to win. Can you give us an example of a brave position you have taken on principle that cost you politically or personally?
There are many times when I have opposed development projects because their size, bulk, and scale were out of proportion with the neighborhood and did not offer true affordability in housing for our workforce "missing middle." This sustained and consistent position has created a powerful lobby of developers who are working very hard and investing a lot of money in an attempt to unseat me with a developer opponent. I will continue to vote on principle and will not back down to this political pressure.
Please list all endorsements to date
Organizations: Santa Barbara City Firefighters Association, Sierra Club, Planned Parenthood Central Coast Action Fund, Santa Barbara Women's Political Committee, Democratic Women, Santa Barbara County Democratic Party, Santa Barbara Young Democrats
Officials and Community Leaders: Congressmember Salud Carbajal, State Senator Monique Limón, Assemblymember Steve Bennett, Santa Barbara City Councilmembers Eric Friedman, Oscar Gutierrez, former Mayor and Planning Commissioner Sheila Lodge, former Mayors Marty Blum and Helene Schneider, Goleta City Councilmembers James Kyriaco, Stuart Kasdin & Kyle Richards, Santa Barbara Community College Board Members Marcia Croninger & Peter Haslund, Santa Barbara Unified School Board Members Laura Capps, Kate Ford, Virginia Alvarez & Rose Muñoz, Goleta Union School Board Member Vicki Ben-Yaacov, Goleta Water Board Members Lauren Hanson & Farfalla Borah, Montecito Water Board Member Cori Hayman, former Congressmember Lois Capps, former State Senator Hannah-Beth Jackson, former Santa Barbara City Councilmember Bendy White, former County Supervisors Janet Wolf & Susan Rose, former Goleta School Board Member Susan Epstein, retired Santa Barbara City Fire Chief Pat McElroy, Bonnie Kerwin, Planning Commissioner Lesley Wiscomb, Yolanda Medina-Garcia, Water Commissioner Dave Davis, Linda Krop, Retired Judge George Eskin, Principal of Peabody Charter School Demian Barnett, former Chairs of Starr King Parent-Child Workshop Nancy Weiss, Meg Miller, and Amanda Craig, Chair of Peabody Charter School Board Amanda Craig, Dennis Allen & Jennie Cushnie, Leslie Brtek, Roland & Joyce Bryan, Valarie Cherot, SBCC Professor Emeritus Karl Halbach, Lynn Hamilton, Bob Handy, Harvey Molotch, Mary O'Gorman, Ernesto Paredes, Lisa Reifel
You might also be interested in...