Deborah Schwartz: Challenger, Mayor, Santa Barbara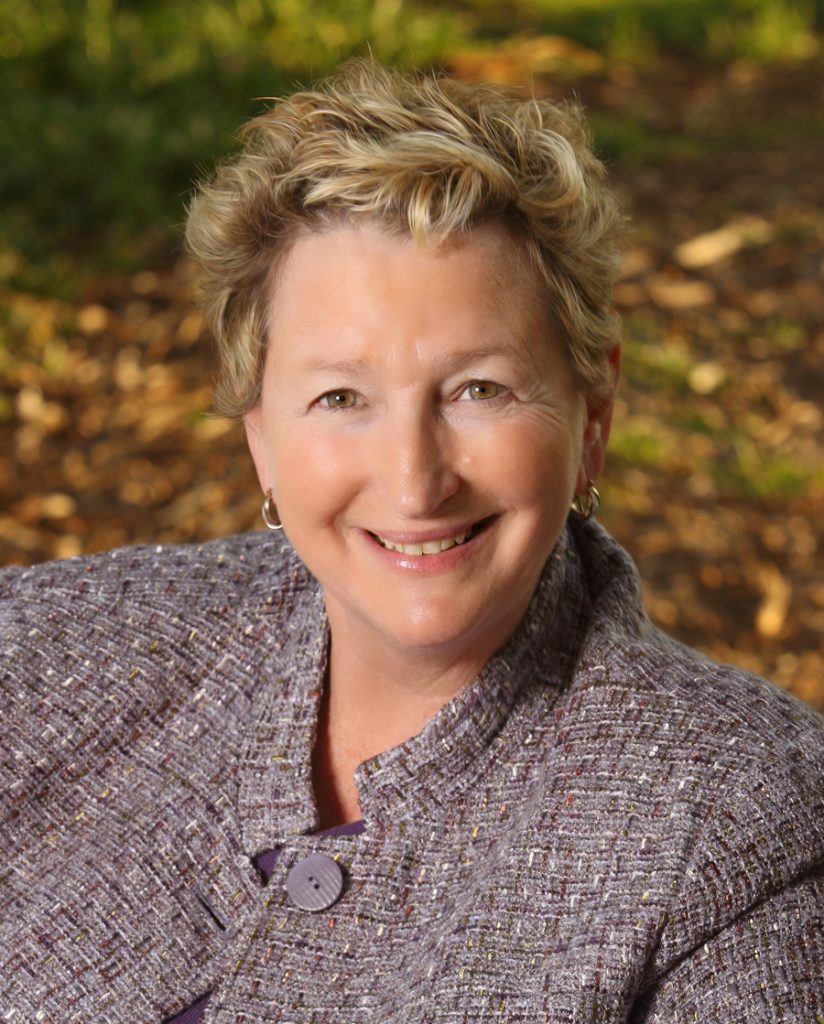 With more than a decade served on Santa Barbara's Planning Commission, Deborah Schwartz has navigated plenty of tough decisions, aiding in projects such as affordable housing and local economy relief.
It's all been good practice for her latest venture: running for mayor.
It's here that she will be faced with not only affordable housing and the city's budget, but also homelessness, the environment, and downtown transformation.
But before any of that can happen, she will have to defeat incumbent Cathy Murillo, as well as fellow challengers James Joyce, Matt Kilrain, Randy Rowse, and Mark Whitehurst.
Schwartz's passion was borne locally, where she helped voter registration in the fifth grade, while also participating in local events after the 1969 oil spill in Santa Barbara.
She graduated from UCSB before relocating to San Francisco, where she worked with Project Homeless Connect, a key experience in helping local residents that were homeless or at risk of being so – something that Santa Barbara has seen increase significantly over the years.
Schwartz is currently the board president of Santa Barbara Beautiful, a nonprofit that supports community projects in arts and culture, as well as the natural environment and education. Meanwhile, she is also board director of the Jewish Federation of Greater Santa Barbara, while also serving on the Dean's Council for the UCSB Bren School of Environmental Science and Management.
"I believe in serving and investing time in the community," said Schwartz, a graduate of Santa Barbara Junior High and Santa Barbara High after her family relocated to Santa Barbara in 1967. "Santa Barbara is my home, and I want to restore its greatness."
Each of the six candidates were asked six key questions facing the city, with the Montecito Journal and Sonos partnering to expand upon this with a debate on September 29 that is available on demand at montecitojournal.net.
Here are Schwartz's responses:
What is the most important issue facing the city?
Three critical intersecting issues include: 1) increasing homeless on our streets; 2) a shortage of first responder housing; and 3) economic uncertainty. Mr. Rowse and Ms. Murillo served together as elected officials for years. Their lack of effective administrative oversight and inaction in the face of these crises put our city in today's painful crossroads. Leaders anticipate problems before they become emergencies. It's time to change the mayor, reject business as usual, and move our city forward towards a brighter future.
This city acts like a seven-headed hydra… how will you cut through this dysfunction and bring the council together in order to build some consensus?
City Hall dysfunction has been Santa Barbara's worst-kept secret for more than a decade. Restoring respect and a productive work environment is not feasible under a former or current elected – as they have actively or passively contributed to the dysfunction. The mayor is the most important role among the seven elected officials: setting the meeting agenda, leading constructive discussions, facilitating timely common-ground decisions, and building regional relationships to secure funding for vital city needs. Only a cooperative attitude toward colleagues will tame the "hydra" – which I bring from experience as chair of the Planning Commission.
Santa Barbara area is heavily reliant upon tourism; what is your plan to supplement that in case of other natural disasters or lack of travel? What are you going to do about bringing in good businesses that pay good wages?
Tourism overdependence jeopardizes economic stability. I have publicly advocated for good-paying jobs to complement the tourism economy like other cities do. I will balance that with genuine support of our locally owned businesses left behind by City Hall. During Wednesday's forum I shared highlights of my Santa Barbara S.A.F.E. Plan: Strategically address emergencies that put Access in/out of the city at risk. Incorporate new Flexible planning approaches and more effectively plan for environmental disasters. A policy priority of my plan will be championing housing for first responders – which no other mayors or council members have done.
"City Hall dysfunction has been Santa Barbara's worst-kept secret for more than a decade. Restoring respect and a productive work environment is not feasible under a former or current elected – as they have actively or passively contributed to the dysfunction."
– Deborah Schwartz
Do you think Santa Barbara would be better served as a city manager-run city, or a mayor-run city?
Mr. Rowse and Ms. Murillo spent a decade relinquishing leadership to the City Administrator without responsible oversight. This has created a hostile, low morale work environment, causing unnecessary lawsuits and hardship for our entire community. I believe shifting excessive authority away from the City Administrator is long overdue. Voters have lost trust and confidence in passive, indecisive city elected officials. It's time that authority and responsibility are legally required of the mayor and six council members – through a vote of the people by changing the city charter.
Tell us one thing about you that most people don't know.
My life-long passion for horses started when I dreamed of being a professional barrel-racer. The grace, athletic strength, and unbridled (no pun intended) affection of horses has stayed with me through all the years, even when I'm no longer riding.
We believe that one must be willing to lose in order to win. Can you give us an example of a brave position you have taken on principle that cost you politically or personally?
The new police headquarters that will deprive the community of the decades-long popular Farmers Market location is one such example. In 2018, city staff presented several downtown options to the Planning Commission. Knowing they had researched more than the cherry-picked list presented to the Commission, I requested the full inventory. By challenging the staff's reasoning for their narrowed list, I could tell the former police chief and staff project manager were irritated with me. The mayor and council approved the staff's narrowed list, ultimately choosing staff recommendation over the public's broader interests. My decision-making independence cost me politically and personally.
Please list all endorsements to date.
Organizations: Santa Barbara Association of REALTORS; Democratic Women of Santa Barbara County
You might also be interested in...