Ronnie and Them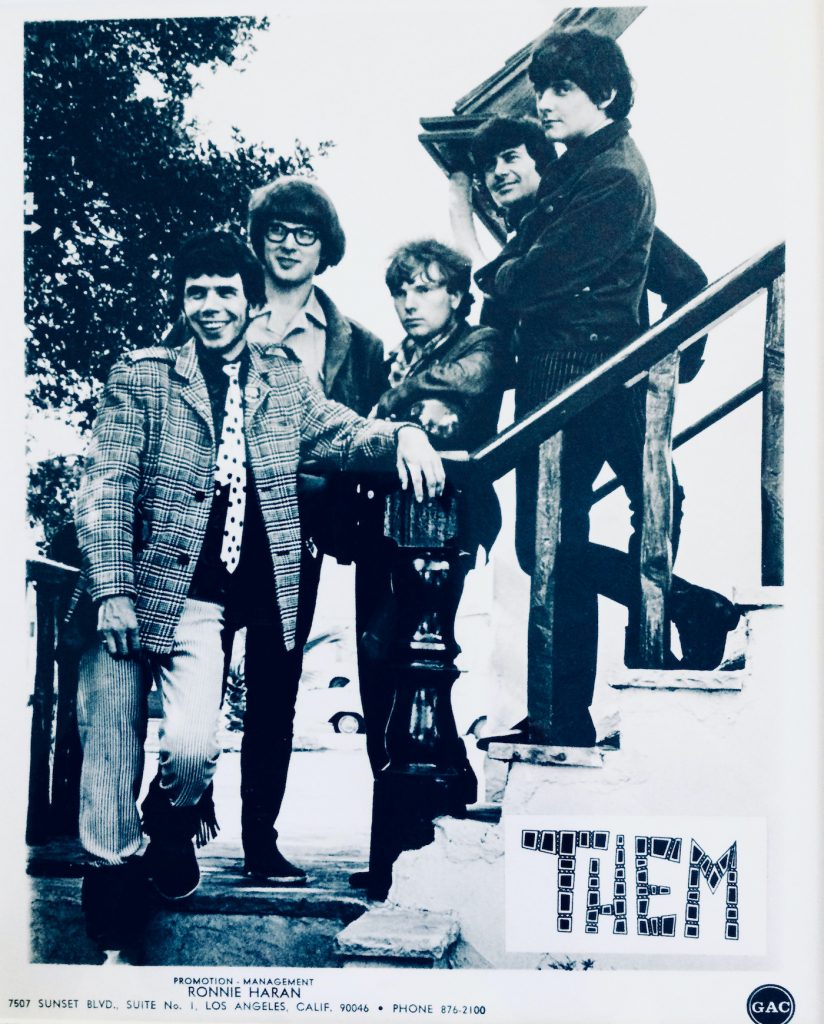 It's no secret that Montecito … has its secrets. Many of the town's unprepossessing burghers, they of the shopworn André Rieu tee shirt and ill-fitting cargo pants, have hidden lives as movers, shakers, and candlestick makers (so to speak), their "gee whiz" dowdiness a performative feint to distract us from their collective, red-carpeted alias.
One of these secret argonauts is villager Ronnie Haran Mellen. Following a vague rumor, I reached out (as they say) and she was indeed momentarily hesitant to open up. She had, after all, been sheltering in what she self-deprecatingly describes as a "witness protection program" since moving to Montecito in the late '70s – living under the rock 'n' roll radar she and her pals had once illuminated with some regularity. Among other stations in a notably Candide-like life, Ronnie once managed (as it happens) Van Morrison – the legendary Irish songster appearing in performance at the Santa Barbara Bowl this coming Sunday, October 3. That Ronnie also once managed the other name on Sunday night's marquee – Taj Mahal – is a testament to her peripatetic nature. She met Van and his band "Them" in 1966.
"I'm working as the booking manager and publicist for the Whisky A Go-Go," she says in her NYC-inflected, rapid-fire present tense. "[Van Morrison's song] 'Gloria' was a huge, huge hit. So I went to my boss at The Whisky, Elmer Valentine. 'We have to get this group in here if we can.' So, he negotiates with their solicitors." She pauses. "In 1966, it was the largest amount of money the Whisky had ever paid to book a group. I want to say that it was about $34,000 and I don't know if that was for a week or two." The band flew in from Europe and Elmer dispatched Ronnie to collect them.
"So, I pick them up at the airport, and the first thing I found out was that they didn't have a dime, didn't have any of the money we'd sent to their solicitors. They had arrived in America with no money, no hotel reservation, no nothing. Oh my God." The unflappable Ronnie got it sorted. Somehow.
"I don't know if I got money from Elmer or if I took it out of my own pocket, but somehow I got some hotels and you know – what could I do?!" The gig went well, and led to some 'sixties Kismet.
"They played the Whisky and it was a huge success. Then I was partly involved in orchestrating one particular night, when Van Morrison and Jim Morrison got together on stage at the Whisky, which was one of the most magical nights of my life. They sang and played together. It was – it was unbelievable." In the day's informal contractual milieu, Ronnie fell into the role of promotion manager for Van's band for a time. There was some squabbling and back-biting between the members, she recalls, but that was not unusual as the Age of Aquarius inched inexorably toward the Me Decade.
"I mean, it was so pure and wonderful, and everybody just wanted to play music and make music and hang out and – you know – be part of the scene on the Strip. None of us realized – or at least I didn't, for sure – what I was involved in. If I had I would've kept journals!" Ronnie would later manage Arthur Lee's transformative Los Angeles band Love.
A previous decade in the acting game (Come September with Rock Hudson, TV's Death Valley Days, Dobie Gillis, Ben Casey, The Fugitive, and many more) had inoculated the young New Yorker to star power. A little research reveals that Ronnie's relaxed friendships with the day's incandescent minstrels were many, and included The Mamas & the Papas, The Rolling Stones, The Loving Spoonful, The Byrds – let's just call them rock history's definite-article demigods.
"These were just my friends and I loved it! I was having fun and I loved, loved, loved the music."
You might also be interested in...