The Show Must Go On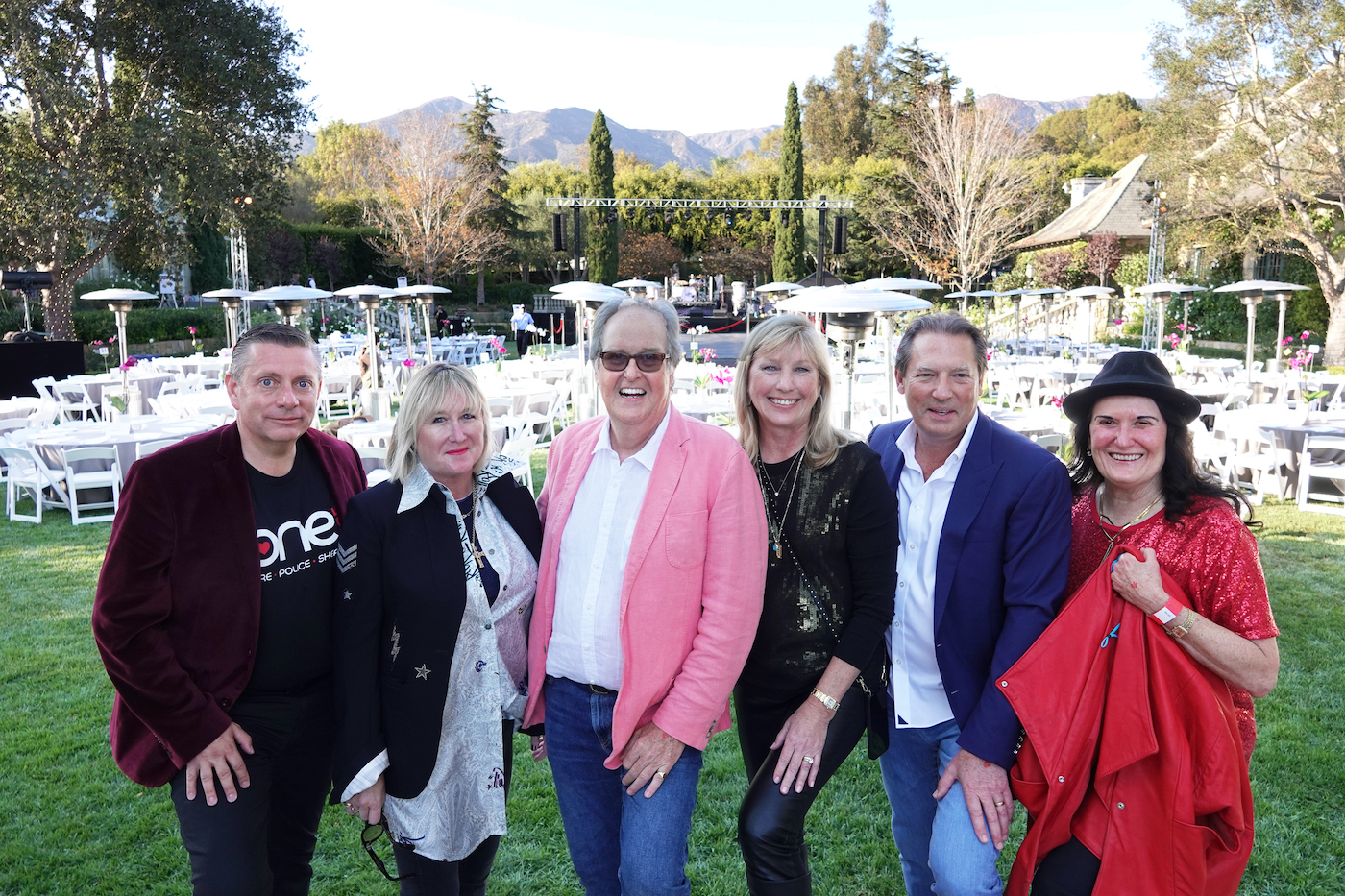 COVID-19 reared its ugly head when Natasha Bedingfield, considered one of the top 100 vocalists of all time, who was scheduled to be one of two principal performers at the One805 fundraiser at the charming Montecito estate of Alastair and Ann Winn, and Travis and Amanda Twining, cancelled just 48 hours before the sell-out boffo beano with 300 guests raising a hefty $250,000 towards vital equipment and services.
Bedingfield, 39, was due to perform with guitarist Robby Krieger, 75, of The Doors, who are celebrating their 50th anniversary. Richard Weston-Smith, One805 co-founder Eric Phillips, and John Thyne and their respective wives were lucky to find former veteran Chicago drummer Danny Seraphine, a Las Vegas resident who now plays in his band the California Transit Authority, as a last-minute replacement.
"We were very lucky to get him at such short notice," says Richard. "Natasha cancelled our event, as well as a number of other concerts, because of the uptick in pandemic numbers."
The fancy fest also featured the inauguration of the Heart of the Community Awards, 3D-printed pottery designed and made by Lynda Weinman (which went to music man Alan Parsons), Kim Cantin — who lost her husband and son in the mudslides three years ago — and Ashley Iverson, whose husband, Cory, was killed fighting the devastating Thomas Fire in December 2017.
She also received a $5,000 check for her Iverson Foundation.
At the start of the party, a bell tolled 23 times to mark the number of deaths in the mudslides, and members of the Gold Coast Pipe Band from Camarillo, splendidly attired in kilts with bagpipes blowing and drums beating, paraded through the party, which started as the Kick Ash Bash in February 2018, at hotel magnate Pat Nesbitt's Summerland estate, Bella Vista, with Santa Barbara warbler Katy Perry performing, which attracted 2,500 supporters and raised nearly $2 million for first responders and their equipment.
This year's event teamed up with the Santa Barbra Firefighters Alliance, which has been fighting horrendous blazes across California.
Among the munificent mob, noshing on the food from Via Maestra 42, were Paul and Jane Orfalea, Bill and Sandi Nicholson, Bruce Heavin, Wayne and Sharol Siemens, Carol Marsch, Scott Wood, Bilo Zarif, Mireille Noone, Titanic actor Billy Zane, Diana Starr Langley, Nina Terzian, Mara Abboud, former Mayor Helene Schneider, Fred Brander, Penny Bianchi, Mindy Denson, Christopher Lancashire, Nigel Gallimore, Ginni Dreier, Gretchen Lieff and Miles Hartfeld, Barry and Jelinda DeVorzon, sheriff Bill and Donna Brown, Anne Towbes, and Allen and Anne Sides.
TV talk show titan Oprah Winfrey, a near neighbor, underwrote the parking costs.
You might also be interested in...