Snowed Over with Cuteness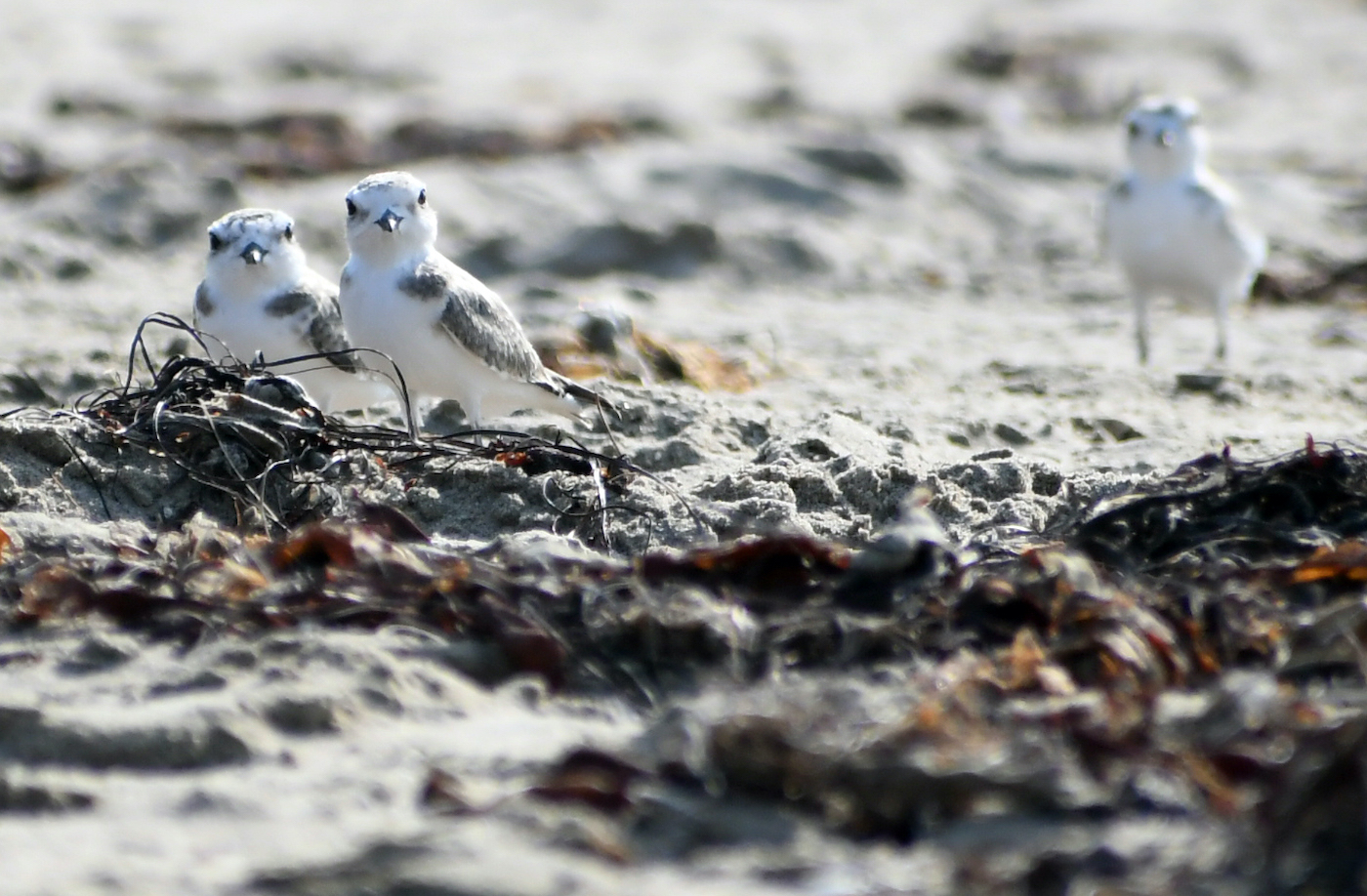 Ellie Cullip didn't hide her emotions as she peeked at the nine Western snowy plovers getting acclimated to their new environment at the Coal Oil Point Reserve near UCSB's campus.
The Santa Barbara Zookeeper was just moments away from seeing this gaggle of plovers released by fellow keepers Stephen Haug and Katie Kranda, both taking in the experience for the first time.
The Snowy Plover Rehabilitation Program was established on the Central Coast in 2016, with a collaborative effort put forth by the Zoo, UCSB, and the U.S. Fish and Wildlife Service.
Hundreds of the snowy plovers have been released since, housed at the zoo where they are rehabilitated, just waiting for a day like September 20.
"Most people probably don't really give (the plovers) the time of day thinking about them," Cullip said. "Whereas zoo people, that's all we think about."
The Western snowy plover was determined to be threatened under the Endangered Species Act in 1993.
Seeing the intricate work that is put forth, particularly since her prior focus was on mammals, was impressive for Kranda.
"To see the end results of all the hard work we've been putting in, it's just amazing," Kranda said.
Haug has only been with the zoo for six months, so the release was an immediate dividend.
"Just thankful to be a part of this effort, of this team," Haug said.
Meanwhile, just a few feet away, David Sherer, awildlife biologist with the U.S. Fish and Wildlife Service in Ventura, couldn't help but continue to use his binoculars, focused on how the plovers were adjusting, plus taking glimpses off into the surrounding nature to check out other birds in the area.
Coal Oil Point Reserve acts as a key refuge for the Western snowy plover, particularly because dogs are required to be on a leash and the somewhat remote nature of the beach.
"Part of our goal is to get them to the point that we can get them off of the endangered species list so that we have to have a certain threshold," Sherer said. "And so, sites like this, where we are able to see numbers increase and release birds that we've rescued from other populations, help us reach that recovery goal."
According to data from the 2021 nesting season, there are 737 Western snowy plovers in San Luis Obispo, Santa Barbara, and Ventura counties, or 30% of the rangewide population.
"What we love to do is highlight those animals that not everybody's talking about, and animals that are in their own backyard that they can see on a regular basis and know that they can help save those animals with very minimal work like not littering," Cullip said.
"These little critters are critical to our ecosystem."
Speaking of Rescuing . . .
If you're looking to add a dog or cat to your family, Spark Rescue is hosting an adoption event on September 25 from 1:30 pm to 3 pm at Petco in Santa Barbara's Five Points Shopping Center.
Be careful, you might just fall in love.
You might also be interested in...