Bringing Down the House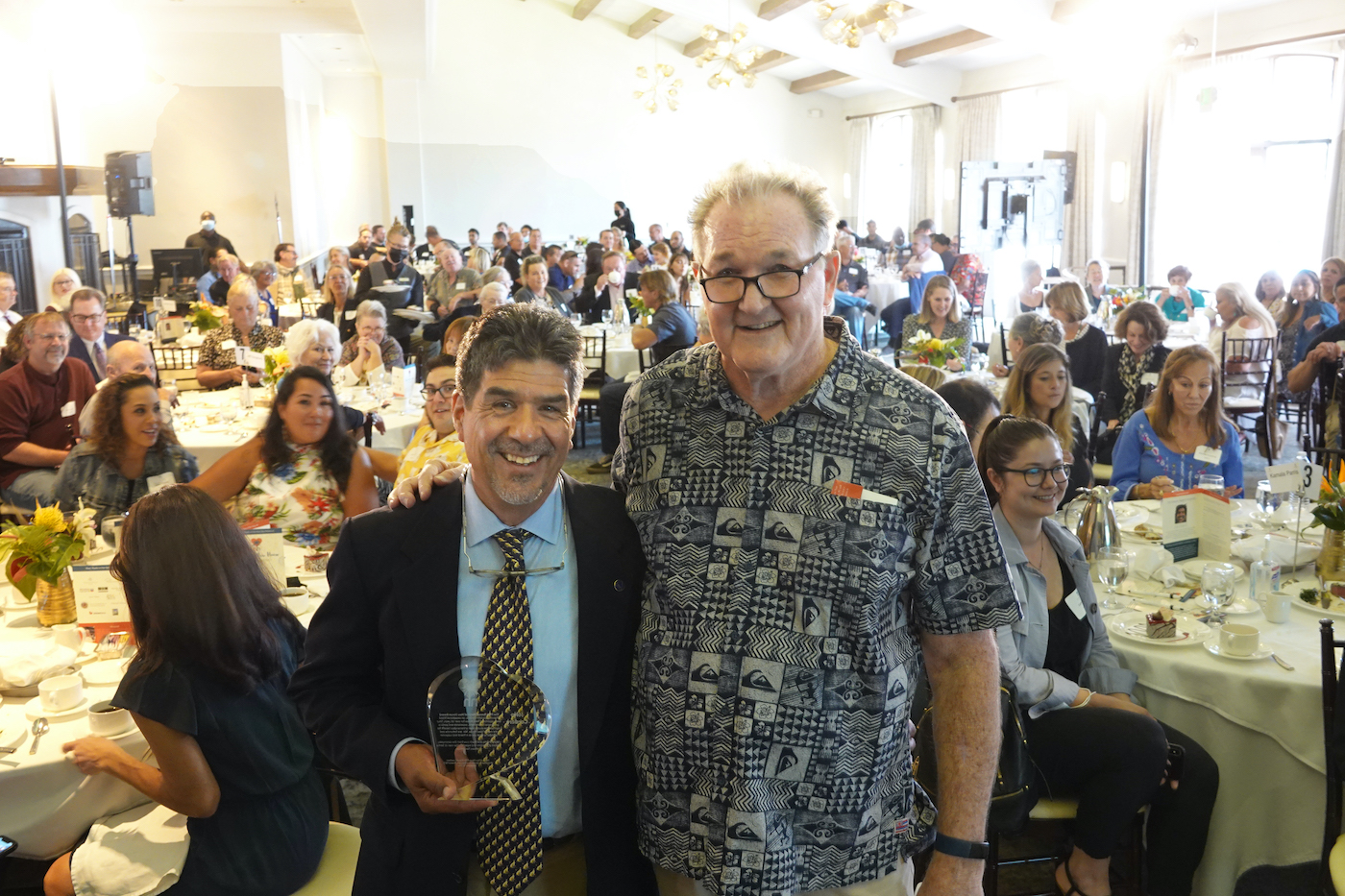 Ubiquitous KEYT reporter John Palminteri hosted the Heart of New House fifth annual lunch at the Hilton, which raised around $30,000 for the nonprofit that is staffed entirely by clients recovering from problems from alcohol and drugs.
The charity was founded in 1955 with the first New House, followed in 1978 with a second version, and 1991 with a third, bringing its total capacity to 100 men.
Charlie Alva, a keen supporter who died in February aged 89, was remembered by executive director Gordon Guy before more than 200 guests watched a video produced by former TV anchor Paula Lopez Ochoa.
John Cordero, a former client and supporter for more than 25 years, was the fifth annual award recipient. Last year, the charity awarded $109,000 in scholarships, which enabled men to enter the program offered by New House, and also included a new dental scheme.
Among the supporters were Mayor Cathy Murillo, radio host Catherine Remak, Donna Reeves, Jodi Hill, and Tara Zanecki.
Sightings
Modern Family producer Chris Lloyd noshing at Lucky's… Summerland racketeer Maria Sharapova at the New York Met gala… Rosewood Miramar owner Rick Caruso dining at the Polo Lounge at the Beverly Hills Hotel
Pip! Pip! Be safe – wear a mask when needed and get vaccinated.
You might also be interested in...