Teddy Bear Cancer Foundation Is Dreaming Big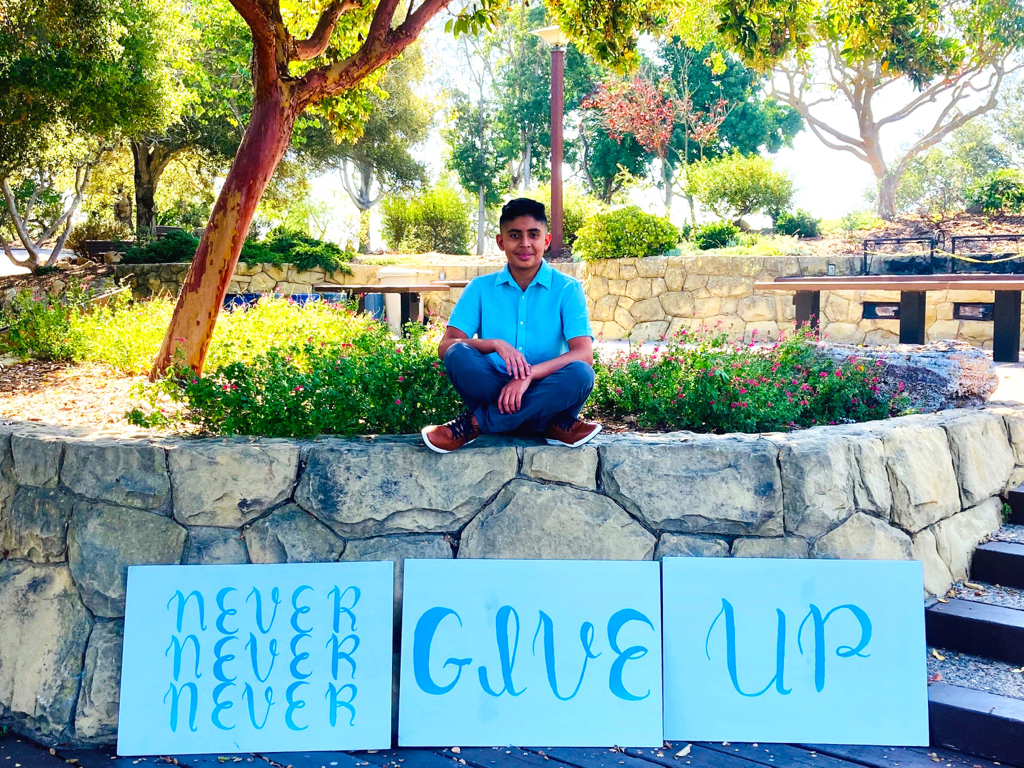 Each September, Teddy Bear Cancer Foundation (TBCF) invites the community to join it in recognizing National Childhood Cancer Awareness month through its much-cherished Gold Ribbon Luncheon. After multiple cancellations last year, TBCF has announced a smaller luncheon event, to take place under a tent at the Hilton Santa Barbara's Plaza Del Sol on Wednesday, October 13, at 11 am. 
The Gold Ribbon Luncheon's emcee will be Santa Barbara's own Andrew Firestone, who has hosted this event three times and is a guest favorite. The event will feature a delicious lunch, as well as a robust Live Auction including a week's stay at a Four Seasons' private villa in Costa Rica and platinum passes to the Santa Barbara International Film Festival, among other items.
A Premier Silent Auction will include luxury goods from Gucci and Tous, a yellow diamond pendant by Daniel Gibbings, weekend getaways and excursions, library wines, pieces of fine art and a host of local small business gift cards. General Raffle tickets will be available for purchase at TBCF office and at the event for $25 each, or 5 for $100. General Raffle items include a Beverly Hills getaway at The Peninsula Hotel, a case of Melville wine, and a glamping getaway in a beautifully updated vintage Argosy Airstream. This year a very limited number of Premier raffle tickets will be sold for $100 each for a trip to St. Maarten.
The past year demonstrated that big adversity requires big dreams, and this year TBCF is asking the community to not just support the families they serve, but to also "Dream Big" with them in an effort to take families from Surviving to Thriving. Sharing his inspirational message of resilience, hope, and dreaming big will be FOX NFL Sunday's host Curt Menefee, notable sportscaster, athlete and author whose book Losing Isn't Everything provides a thought-provoking look at what the experience of adversity can teach us about competition, life, and the human spirit.
The beloved foundation, which advocates for families living in Santa Barbara, Ventura, and San Luis Obispo counties that have a child with cancer by providing financial, educational, and emotional support, will celebrate 20 years in 2022. To mark the occasion, the organization will begin a capital campaign for a major building project, spurred by seed funding by a donor in 2019.
"This person wanted us to start thinking about investing in ourselves as an organization, and it was the catalyst to start having these bigger conversations of 'let's dream bigger,'" said Senior Development Director Brittany Avila Wazny.
Very much in the preliminary, exploratory phase, the big dream is to build a pediatric cancer resource center, a place for families to gather for resources, respite, and to access the services of other pediatric cancer-aligned nonprofits.
"Ideally we are looking to be closer to the hospital; a space not just for our offices but somewhere we can host our families when they need us the most," said Wazny.
TCBF is currently hosting focus groups with past and current families about their needs and gaps in service, and what would be the most beneficial to families enduring pediatric cancer.
"We've heard from many parents that sometimes a routine check-up at the hospital leads to a longer stay, and they may be stuck there with no extra clothing, no way to do laundry, nowhere to shower," Wazny said.
"If we could have a place for them; somewhere to do a quick load of laundry, shower, and take a nap, it would help them tremendously," she added. "We're not providing the treatment to cure the child, but we are trying to relieve the stress on the parents."
Ideally, the space would also allow for in-person support groups, as well as space for other nonprofits, who may have closed their offices during the pandemic, a space to operate and offer aligned services. A real estate committee is looking into a location for the project, which would ideally offer at least 7,000 square feet of space.
TCFB aims to serve 200 families this year, with 55 of those families applying for financial aid to help them with their non-medical expenses.
"Oftentimes one parent will have to give up their job to attend doctors' appointments and provide care for their sick child," Wazny said. "The financial toll can be overwhelming."
This year's luncheon will once again honor those who have staunchly supported TBCF throughout the years. This year's Heart of Gold Award honorees are Nikki and Larame Greene and family, who have actively participated in TBCF's programs, from volunteering at Family Fun events, to delivering meals, to assembling bikes for surprise Christmas presents to kids in the hospital. Additionally, Lacy and Michael Taylor and family will be presented with the Pay it Forward Award. The Taylors were recipients of TBCF's funding and services after their son Wyatt was diagnosed with cancer, and since then have been actively involved in promoting TBCF's mission. Andrew and Giana Mill er are current recipients of TBCF's programs and services, and will share the story of their five year old son Henry's cancer journey. Henry is in the final months of a three-year treatment plan for Leukemia, and his family is eager to watch him thrive as he enters kindergarten.
TCBF would like to thank the dedicated committee organizing this event, which includes co-chairs Eileen Dill and Brigitte Welty, and vice-chair Adriana Mezic. Additional committee members include Sarai Anderson, Carolyn Shepard Baham, Kristi Bordeaux, Kasia Brand, Ruth Cavaletto, Matt Fish, Donna Barranco-Fisher, Jamie Hansen, Sheela Hunt, Isabelle Inveen, Kerry Kelly, Terre and Gary Lapman, Sharon Martin, April Norman, Hal Price, Jodi Wilson Price, Carly Sedlak, Nora Scheinberg, Angelina Speier, Jenni Tasca, Peter Trent, and Stacy West.
The Gold Ribbon Luncheon will be limited to 250 people, and proof of vaccination will be required to attend. For more information and to purchase tickets, please visit www.TeddyBearCancerFoundation.org.
You might also be interested in...