Prince Perfecting Polo Prowess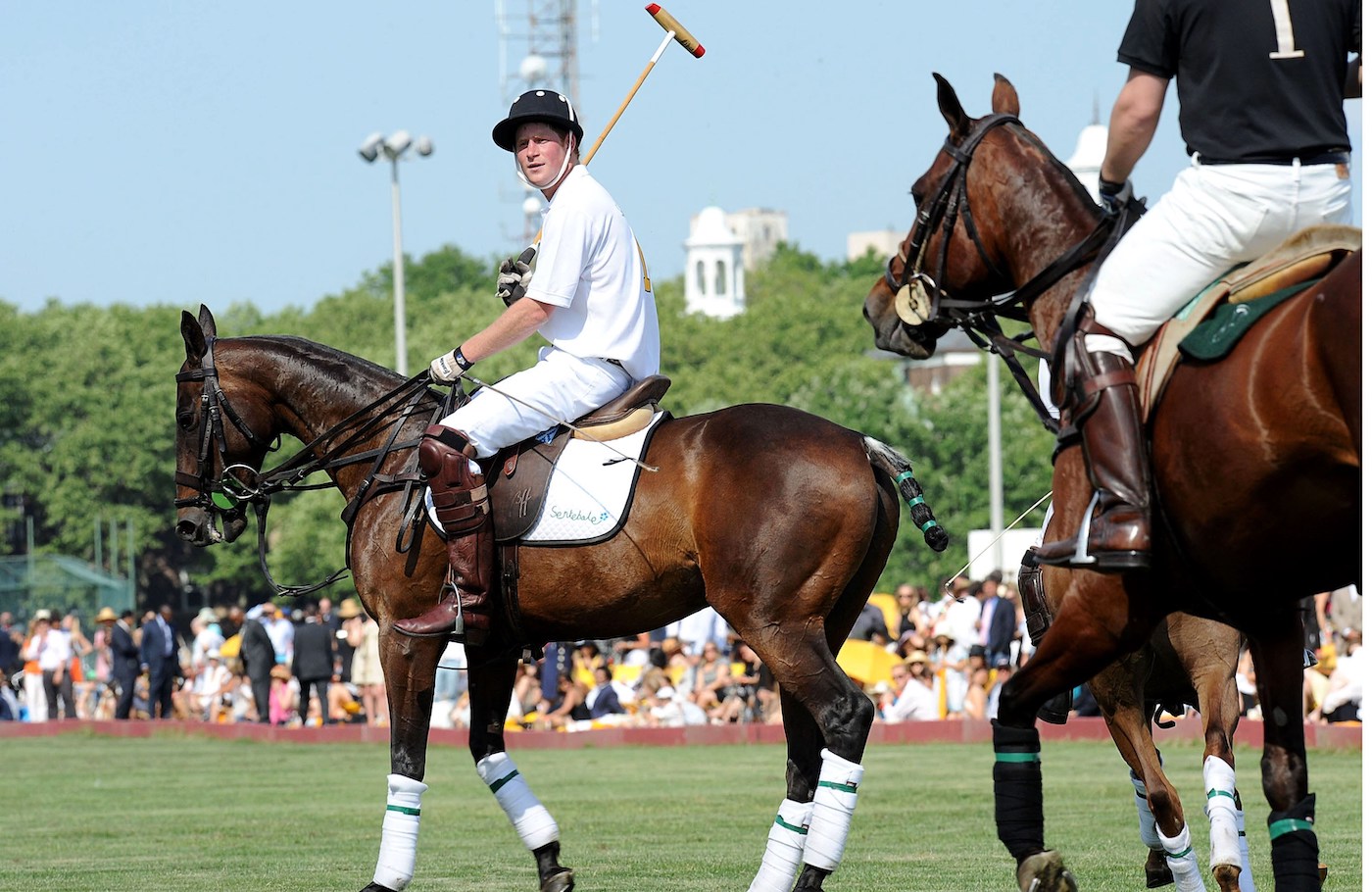 An accomplished polo player, Prince Harry has been honing his mallet skills "stick and balling" at the Santa Barbara Polo Club, I can exclusively reveal.
The Duke of Sussex, 37, who lives with his wife, Meghan Markle, at Riven Rock, just a short gallop from the Carpinteria equestrian facility, is following in the stirrup-steps of his older brother, Prince William, 39, who played a round-robin tournament on the hallowed Holden Field when he attended the club's centennial celebrations 10 years ago with his new wife, Kate, the Duchess of Cambridge.
Nacho Figueras — Harry's good friend, Argentinian ace, and Ralph Lauren Polo model — is also a regular at the club with his photographer wife Delfina, and last month played in the annual Sentebale Polo Cup tournament at the Aspen Valley Club in Colorado, with Harry flying in and out on a 20-seater $60 million Gulfstream jet owned by Wellington, Florida-based telecommunications tycoon Marc Ganzi, whose wife, Melissa, is one of the few female high goal patrons in the sport, according to the London Sun.
"Harry has always been the more accomplished player of the two brothers and could have been a professional," a friend tells me.
"He obviously wants to keep up the skills from his days playing at the Guards Club at Windsor and Cowdray Park, and now has one of the best polo clubs on the West Coast in his backyard.
"I'm sure that in the near future he'll be playing in matches at the club, not just practicing there."
Harry's visits have been very low key with a just a few security men trailing in a black Range Rover in attendance with Queen Elizabeth's grandson, presumably on a borrowed polo pony, honing his talents.
Club manager David Sigman had no comment.
You might also be interested in...