The Dogs are Heading Out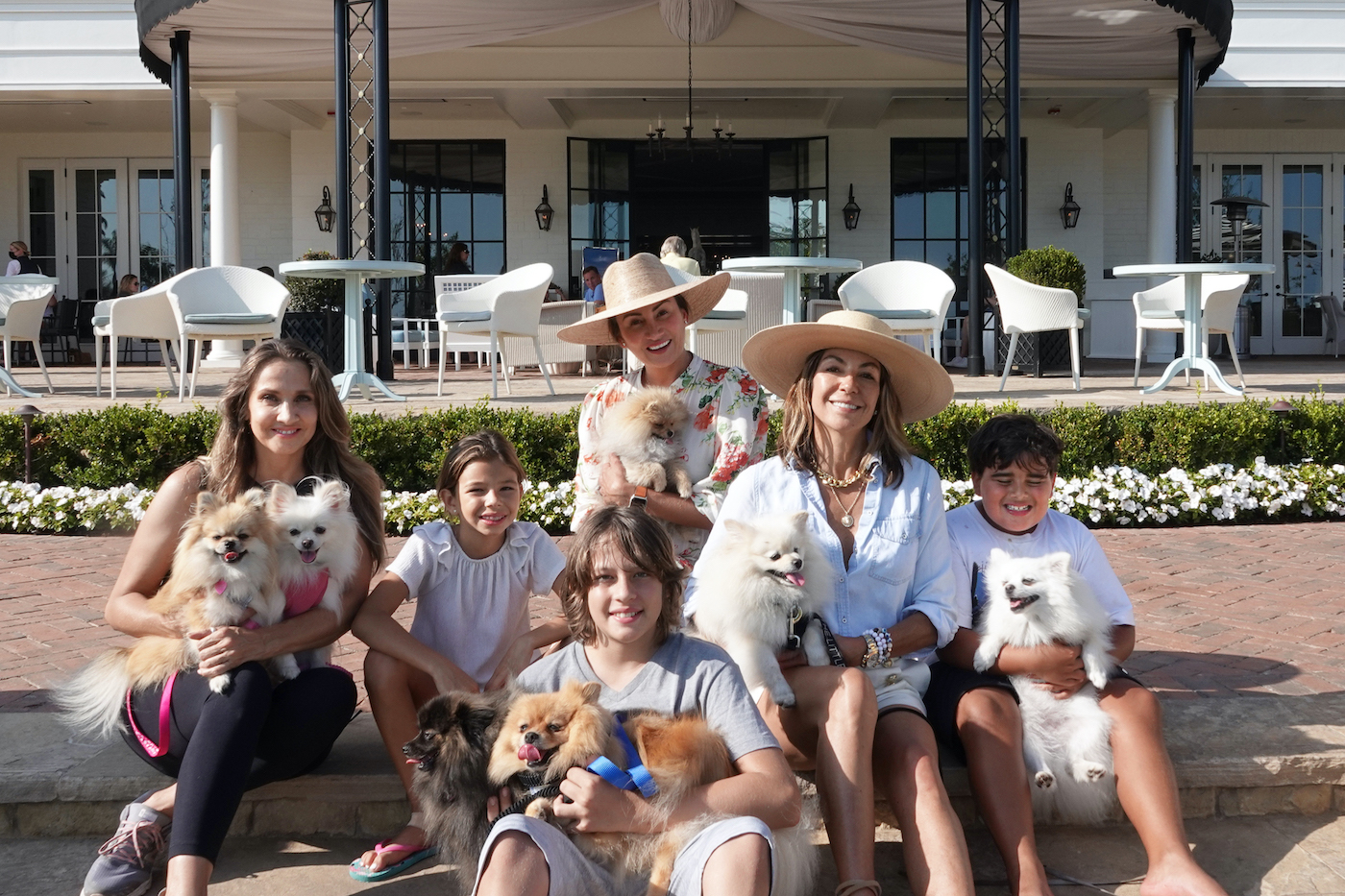 Billionaire developer Rick Caruso's Rosewood Miramar resort has gone to the dogs!
The tony Montecito hostelry hosted its first annual dog adoption event to coincide with National Dog Day, partnering with a number of local shelters, including Apollo's ARC, Spark Rescue Santa Barbara, and the Aussie Rescue Networking Group on the Great Lawn.
Pampered pooches were given complimentary massages by hotel spa staff and there were special canine cocktails made with watermelon, coconut water, and veggie stock.
The event led to a flood of applications for adoptions, with four dogs finding loving homes on the same day.
Paws for thought indeed…
New Man in Charge
Uber vintner Bill Foley, who owns a beach house on Padaro Lane near Star Wars producer George Lucas and Oscar winner Kevin Costner, has splashed out a reported $130 million to acquire the 121-room Hotel Californian, a tiara's toss from Stearns Wharf, from Los Angeles developer Michael Rosenfeld.
Foley, who bought his home from Lynda Weinman and husband Bruce Heavin who purchased it from political pundit Dennis Miller, owns myriad vineyards in the U.S. and New Zealand.
The tony hostelry will have a dedicated space in due course for the Foley Food & Wine Society tasting bar.
Managing director Warren Nocon, who joined the operation in 2013, will continue to run the hotel and its signature 88-seat restaurant, Blackbird, with executive chef Travis Watson.
Wheeling & Dealing
Montecito TV talk show host Ellen DeGeneres, 63, has paid $8.5 million for a mid-century contemporary home in Beverly Hills.
The new property in the Hidden Valley Estates enclave is 4,614 square feet with five bedrooms and four and half bathrooms on a 0.42-acre lot. The house was built in 1961 by famed architect Robert Skinner and has been completely restored.
It was formerly owned by talent agent Gregory Cavic and his wife, Jessica, whose parents founded Soap Opera Digest, who purchased it for $3.5 million.
It is near singer Adele's new $9.5 million home, which belonged to Nicole Richie. Katy Perry unloaded a $7.47 million house at the end of the street.
Over the last 17 years Ellen and her wife actress Portia de Rossi have bought and sold $450 million in homes, according to the New York Post.
Quite the Sea-n
It was quite a sight in Santa Barbara harbor when billionaire Lorenzo Fertitta, former CEO of the Ultimate Fighting Championship, sailed in with his 285-foot super yacht, the Lonian, and its 216-foot companion ship, the Hodor.
The smaller vessel carries an Aladdin's cave of fun equipment including nine jet skis, Yamaha quad bikes and ATVs, two Laser dinghies, and one Hobie Cat. It also carries a helicopter and even has room for a submersible.
The Lonian was purchased for $160 million three years ago and accommodates 12 guests and 27 crew, including the captain.
Fertitta, who lives in Las Vegas, is worth around $2.7 billion.
Making a Push
Prince Harry launched a new assault on the media when he made a speech from his Riven Rock estate beamed to the GQ Awards in London.
The Duke of Sussex used the moment to blame "those people who peddle in lies and fear" in the "news media and social media" for vaccine hesitancy.
Queen Elizabeth's grandson urged governments to do more to vaccinate poorer countries, warning "until every community has access to the vaccine and until every community is connected to trustworthy information about the vaccine, then we are still at risk."
Harry, 36, dressed in a tuxedo presented the Heroes of the Year award to the team behind the Oxford/AstraZeneca vaccine.
Bowl Us Over . . .
Hermès, best known for ornately designed scarves worn by Queen Elizabeth, has now come out with the ultimate dog bowl, a snip at $1,100.
The Paris fashion house has combined lightly finished oak with stainless steel to improve the presentation of your cosseted canine's black label Alpo.
The bowl, measuring 10.8 inches in length and 3.3 inches in height, has the brand's name burned into one side, with the bowl seen from above resembling the Hermès Chaine d'Ancre emblem, with the two halves connected by magnets.
The perfect accompaniment to Fido's Burberry raincoat and Goyard collar and leash.
You might also be interested in...