Montecito Deli Celebrates 20 Years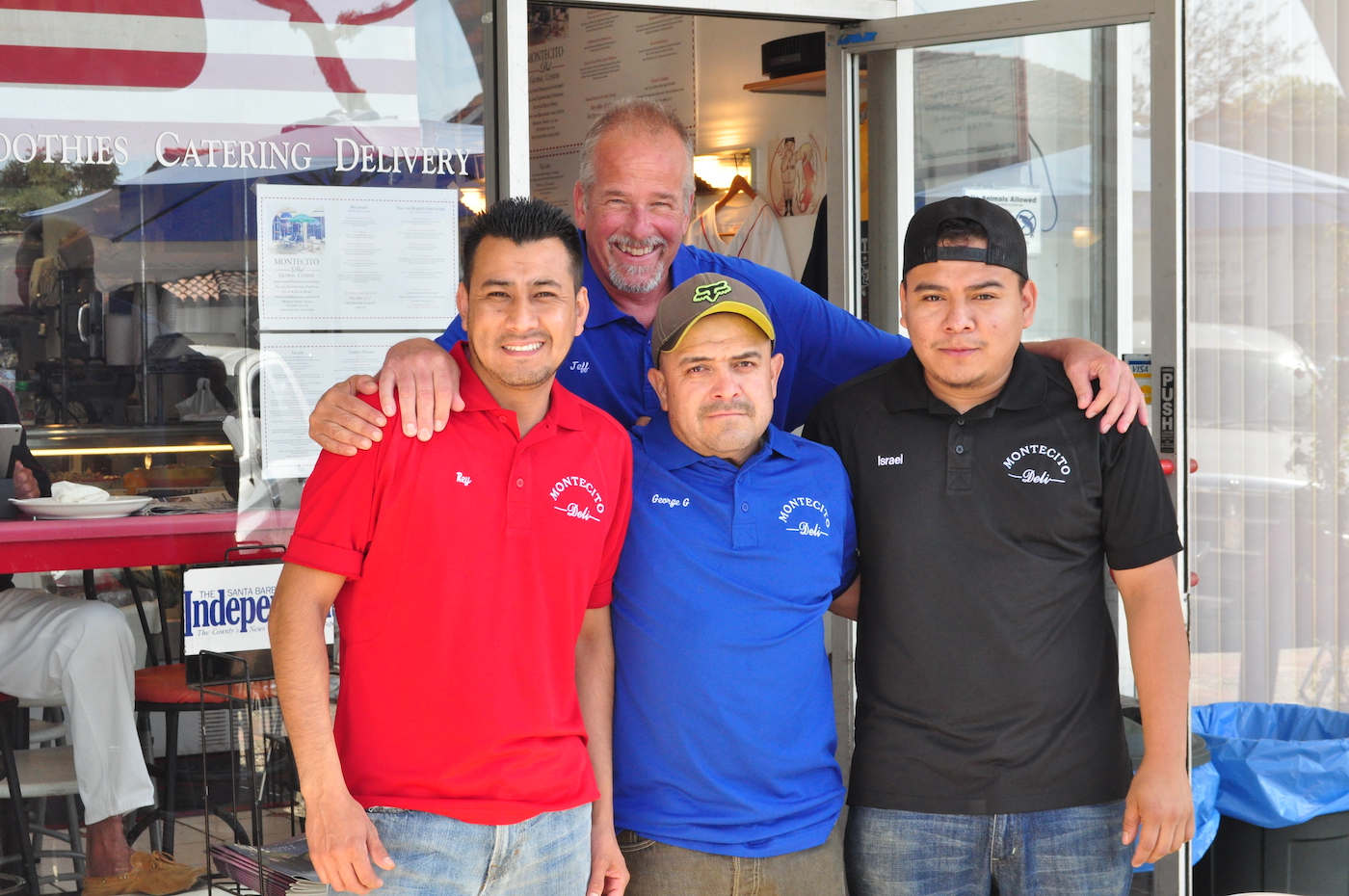 This Saturday, September 11, marks the 20th anniversary of Montecito Deli on Coast Village Road. Owner Jeff Rypysc closed escrow on the purchase of the business on the fateful day of September 11, 2001, and since then has been feeding Montecito locals and tourists at the casual deli.
Rypysc has always attributed his success to two things: his loyal team, which includes longtime manager Rey Vazquez, and his loyal customer base, some of whom dine at the deli multiple times a week. The deli is open at 7:30 am Monday through Friday, and offers a variety of made-to-order breakfast items including bagel sandwiches, burritos, scrambles, omelets, and more; modifications and original creations are highly encouraged.
In addition to breakfast, the deli is known for lunch and its famous Piadina, as well as salads, sandwiches, deli items, soups, and cookies, all of which are scratch made every day. Rypysc roasts and barbecues all of his own meats, and keeps the deli case stocked for his customers to grab quick lunches. Jeff says he's one of the longest-running restaurants on Coast Village Road, and wishes to thank the community for its continued support throughout the pandemic.
For more information, visit www.montecitodeli.us, or call (805) 969-3717. Montecito Deli is located at 1150 Coast Village Road.
You might also be interested in...